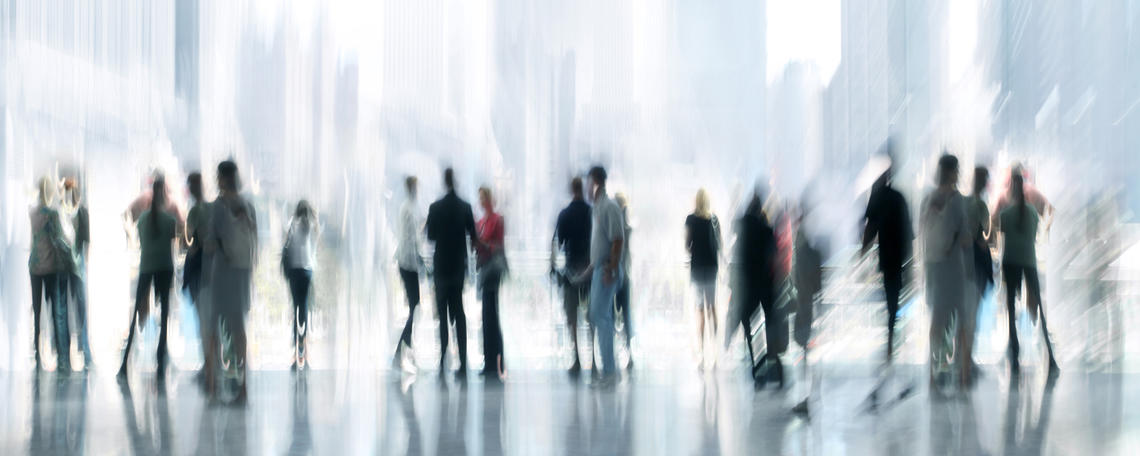 What is Alumni Coffee Talk?
Welcome to Alumni Coffee Talk! This is the space to meet fellow Haskayne alumni and grow your in-person and digital networks. Learn what alumni have been up to since graduation, how they enjoy their city's heartbeat, and what they've learned from their careers? And if they wanted to tell you one thing about themselves, what would it be? 
Take a read. Get to know your fellow alumni. Pop them an email and invite them for coffee if you're heading their way. You never know what exciting opportunities new connections may bring.
If you'd like to be featured in Alumni Coffee Talk, please fill out the form.
Alix Haluschak, MBA'16
Senior Category Development Account Executive, P&G
Toronto, ON
Favourite places to go, see, visit, eat, or vacation
If you've met me you'll know that I'm a food enthusiast! My social engagements and travels are often centered on exploring local food scenes, cooking and eating. Looking for me on the weekend? Check near the Pastéis de Nata (Portuguese custard tarts) at Toronto's St. Lawrence Market or in a local cheese shop. In 2018, my culinary curiosity led me to many great cities. Last year's food highlights: Fresh Poke in Maui and late-night pierogi in Old Town Kraków.
Connect with me
Get in touch with me if you're interested in chatting about my experiences in consumer-packaged goods, business development and marketing. You can also reach out to build your alumni network in Toronto or to swap restaurant recommendations. As the previous co-chair of the Haskayne MBA Alumni Alliance I created many lasting connections within Calgary and continue to find ways to connect and network n my new city, Toronto.
Professionally and personally my goal is the same — create connections, build meaningful relationships and eat great food! As a natural connector and a relator, I love meeting and learning from others as well as introducing people who would benefit from getting to know one another.
Stephanie O'Born, MBA'12
Manager, IT Service Quality, Shawcor
Toronto, ON
 
Favourite places to go, see, visit, eat, or vacation
As a native Torontonian who lived in Calgary for seven years, returning has given me a chance to explore this dynamic city with a fresh set of eyes and play tourist on the weekends. Some of my new favourite places to visit are the Evergreen Brickworks' weekly farmers' market, Rosen's Cinnamon Buns (to satisfy my voracious sweet tooth) and Annabelle for fresh pasta.
As for travel? Wanderlust often gets the best of me. Travel, for me, is an education in difference and an opportunity to leave your comfort zone. Next up on my bucket list: Tanzania and the Czech Republic.
Connect with me
Connect with me to expand your alumni network and build the vibrant University of Calgary community globally.
My background is in (internal and external) marketing and communications, so moving into IT was an exciting departure for me. As a non-technical person in IT operations, I offer a different, customer-centric perspective. My ability to consider the business from a macro level enables maximization of ROI and the implementation of best practices.
Aakash Shah, BComm'16
Business Manager, Kiewit Infrastructure Group
Toronto, ON

Favorite places to go, see, visit, eat, or vacation

I love travelling, even though I haven't made the most time for it in 2018. One of my main goals in 2019 is to take a trip every alternating month, so if anyone is looking to get away feel free to reach out. When I am in the city, I usually spend my weekends exploring different kinds of cuisines and playing squash or basketball. Gelato and Indian food are my little pleasures in life. 

 Connect with me

Connect with me if you are looking to expand your personal or professional alumni network. I would love to grab a coffee or beer and learn more about your story, passions and successes. I am a community guy and am always looking for volunteer opportunities – feel free to chat with me about getting involved as a volunteer!
My background is in finance and management. I value long lasting relationships and utilize my networking skills to build relationships inside and outside work. My interest lies in building a better world for the future generation of Canadians and contribute to this by building key infrastructure projects around Canada.