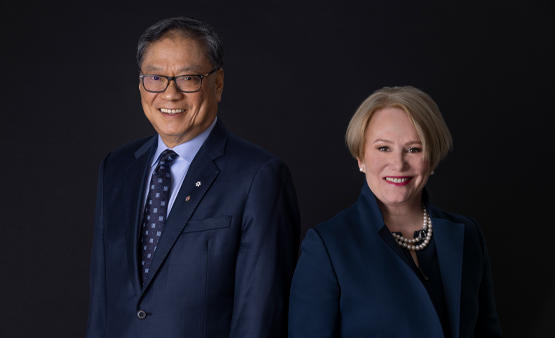 Andrea Robertson, ICD.D – 29th Distinguished Business Leader Award Recipient
Andrea Robertson is the President and Chief Executive Officer of STARS. In this role she is responsible for the overall direction of operations and works to build relationships with donors, governments and key partners. Robertson will celebrate her eleventh anniversary with STARS in June - the same month as the Distinguished Business Leader Award gala celebration.
At STARS, Robertson and her team have a singular focus – saving the sickest people and most injured people and this is achieved by being values and purpose driven.
Prior to STARS, Robertson spent nearly 30 years in a variety of health care leadership roles at Alberta Health Services, Foothills Medical Centre and Alberta Children's Hospital.
She is a member of the board of directors for the Calgary Airport Authority and Canadian Pacific Railway. Robertson was named a Top 100 winner of Women's Executive Network's Canada's Most Powerful Women in 2014.
Robertson holds a Baccalaureate of Nursing and Masters in Health-Care Administration. She has completed an executive fellowship at Wharton University and received her ICD.D designation from Rotman School of Management, as well as an executive leadership program at Harvard University.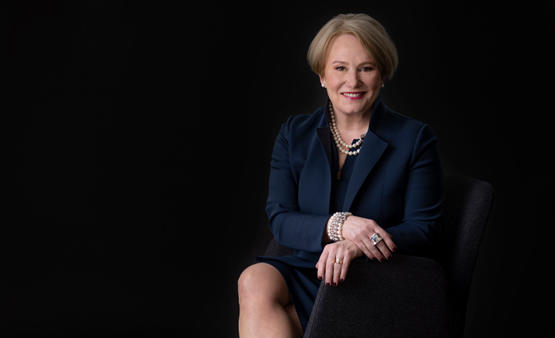 Wayne Chiu, CM, AOE, ICD.D – 30th Distinguished Business Leader Award Recipient
Wayne Chiu is the Founder and CEO of the Trico Group and Founder of the Trico Foundation. It is auspicious that Chiu is the 30th recipient of the Distinguished Business Leader Award in the same year that he is celebrating the 30th anniversary of Trico Homes. Since its establishment in 1992, Trico has become one of the more successful home builders in Calgary.
Five values drive the day-to day operations of his company: Trust, Respect, Integrity, Community and Opportunity which became the acronym for the Chiu's company in 2000. In 2008, Chiu and his wife Eleanor launched the Trico Charitable Foundation with a focus on social entrepreneurship.
Chiu is a generous and committed philanthropist with education being one of his priorities. His family contributed to the Roderick H. Mah Centre for Continuous Learning and SAIT's Trades and Technology Complex, co-funded the University of Calgary's Chiu Family/AstraZeneca Chair in Cardiovascular Health Promotion and Disease Prevention, established the Chiu School of Business at Bow Valley College and created the Trico Foundation Social Entrepreneurship Centre at the Haskayne School of Business.
Chiu has Mechanical Engineering degree from the University of Manitoba. He has received various honours, including being named a Member of the Order of Canada and receiving the Queen Elizabeth II Diamond Jubilee and Alberta Centennial medals.
About the Distinguished Business Leader Award
The Distinguished Business Leader Award is both a celebration of ethical leadership and a legacy to support future leaders. Co-presented by the Haskayne School of Business and the Calgary Chamber of Commerce, the award has recognized outstanding leaders in the Calgary business community since 1993. In 2019 we were joined in this endeavour by Calgary Foundation as our gala partner. Since its inception, it has served to honour exemplary Calgarians for their outstanding personal and professional achievements, commitment to community and business acumen.
Each year, the recipient of the Distinguished Business Leader Award is celebrated at an awards dinner. The gala dinner not only endeavours to recognize the exceptional contribution of our community's ethical business leaders, but also to support our future leaders.
Since 2008, proceeds from ticket sales and sponsorships for the gala dinner have been directed towards the endowment of a scholarship that is awarded annually to a Haskayne undergraduate student who reflects the award recipients' commitment to ethical leadership.