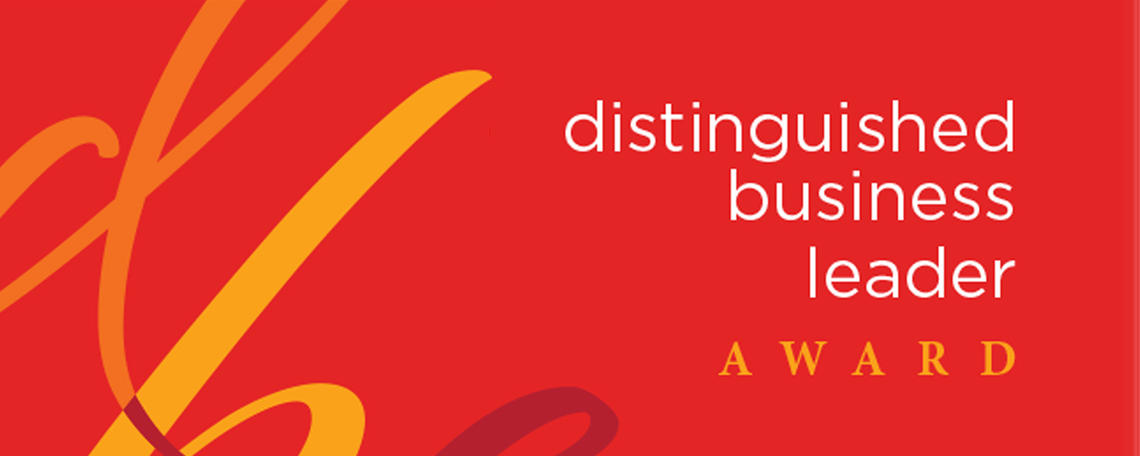 "We believe that through celebrating ethical business leadership, we can grow a legacy of community builders."
The Distinguished Business Leader Award is both a celebration of ethical leadership and a legacy to support future leaders. Co-presented by the Haskayne School of Business and the Calgary Chamber of Commerce, the award has recognized outstanding leaders in the Calgary business community since 1993. Since its inception, it has served to honour exemplary Calgarians for their outstanding personal and professional achievements, commitment to community and business acumen. In 2019, we are joined in our efforts by the support of Calgary Foundation.
Each year, the Distinguished Business Leader is celebrated at an awards dinner. The gala dinner not only recognizes the exceptional contribution of our community's ethical business leaders, but also supports our future leaders.
Since 2008, proceeds from ticket sales and sponsorships for the gala dinner have endowed a scholarship that is awarded annually to a Haskayne undergraduate student who reflects a commitment to ethical leadership. A portion of the proceeds also supports new entrepreneurs through the Emerging Entrepreneur scholarship offered by the Calgary Chamber of Commerce.
For more information about the Distinguished Business Leader Award, please contact:
Elizabeth Henderson
Associate Director, Community Engagement
Haskayne School of Business
403.220.6718
elizabeth.henderson@haskayne.ucalgary.ca