Academic Curriculum
Haskayne Daytime MBA
The Haskayne MBA program aims to transform Canada's business landscape by enabling our students to make significant contributions as individuals, and as leaders.
The Haskayne MBA is designed to provide a broad-based business education in the core and significant choice in the specialization and electives.
The program is comprised of 20 courses in total, of which 14 are required for all students and 6 of which are electives (scheduling of courses to semesters is subject to change without notice).
Electives and Specialization
Specializations and a broad range of elective courses enable you to customize your degree to align to your personal and professional goals. Overall, you must take six electives throughout the program.
The following specializations are available for the MBA programs:
Business Intelligence and Data Analytics
Entrepreneurship and Innovation
Finance
Global Energy Management and Sustainable Development
Management Analytics
Marketing
Project Management
Real Estate Studies
For more information on specializations see Specialization Options.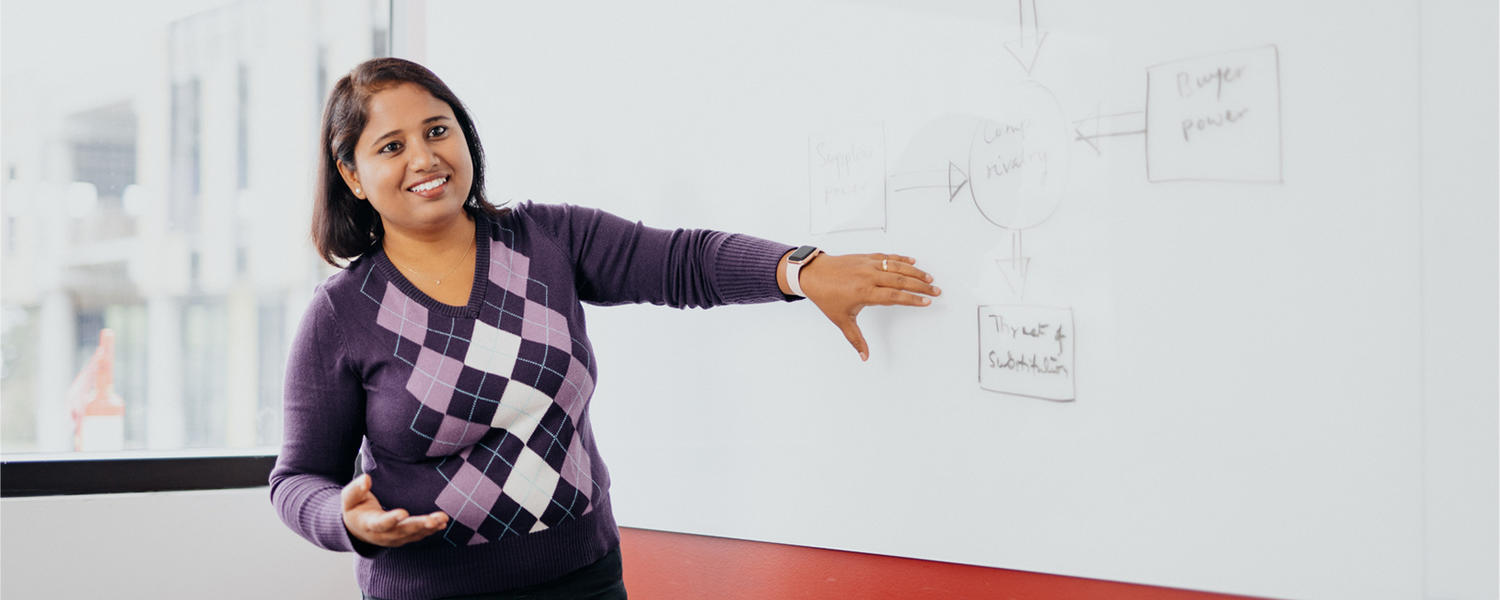 MBA Capstone completes your degree
At the end of your program you'll have the opportunity to apply the knowledge and skills you have accumulated through the MBA. The MBA Capstone helps to deepend your leadership and change management skills by tackling a real-world business issue for an organization of your choice.