Events
Global Business Futures Initiative (GBFI)
Join us for the monthly GBFI Conversations with various business leaders to explore the global disruptions we are facing and practical solutions to succeeding in the new world. The recordings of past events are available in the "Videos" page.
There are no upcoming events at this time. Please check back later.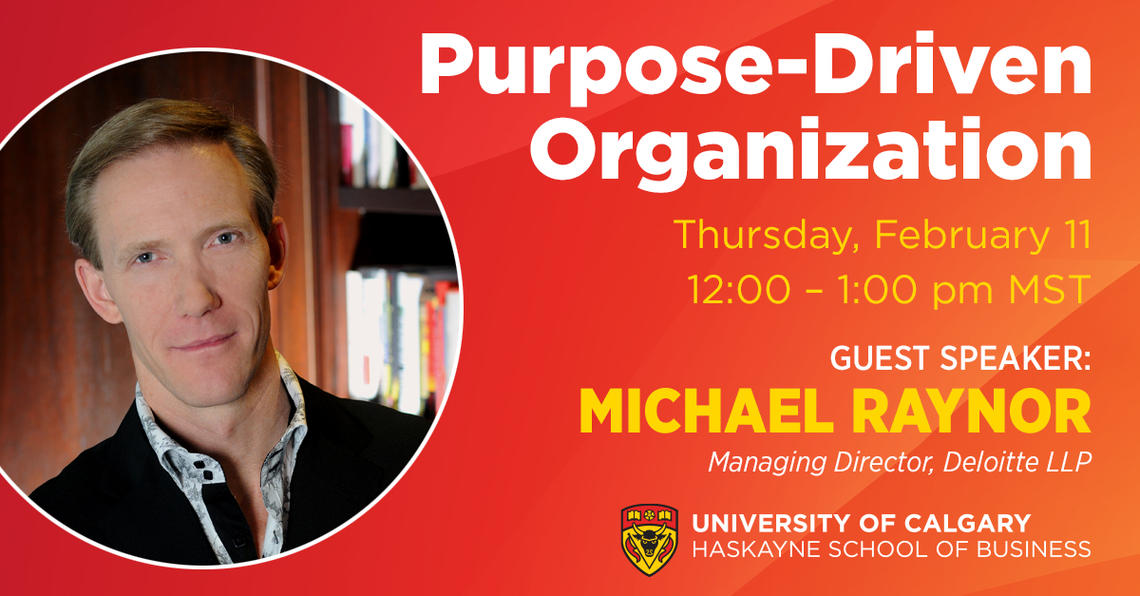 Purpose-Driven Organization: Defining and Achieving Corporate Longevity in the Turbulent Environment
Join the Haskayne School of Business in a virtual conversation with Michael Raynor, global thought leader in corporate strategy and managing director at Deloitte LLP, as we discuss corporate longevity and the role of corporations in the climate crisis.
Thriving in turbulent times: what business leaders need to compete in a new world
The current COVID-19 pandemic has forced business leaders to evolve and pivot. How can business champions in our province adjust to these turbulent times? What do they need to compete in this new world? Join us on December 7, 2020 to hear from Adam Legge, current President of the Business Council of Alberta and former Director of GBFI.
Corporate Innovation Day featuring Vijay Govindarajan
The Hunter Centre for Entrepreneurship and Innovation hosted Corporate Innovation Day on Tuesday, November 17, 2020. As part of Global Entrepreneurship Week, the Hunter Centre hosted five online events (free of charge) for those interested in fostering corporate innovation within their organizations. Click here for more details.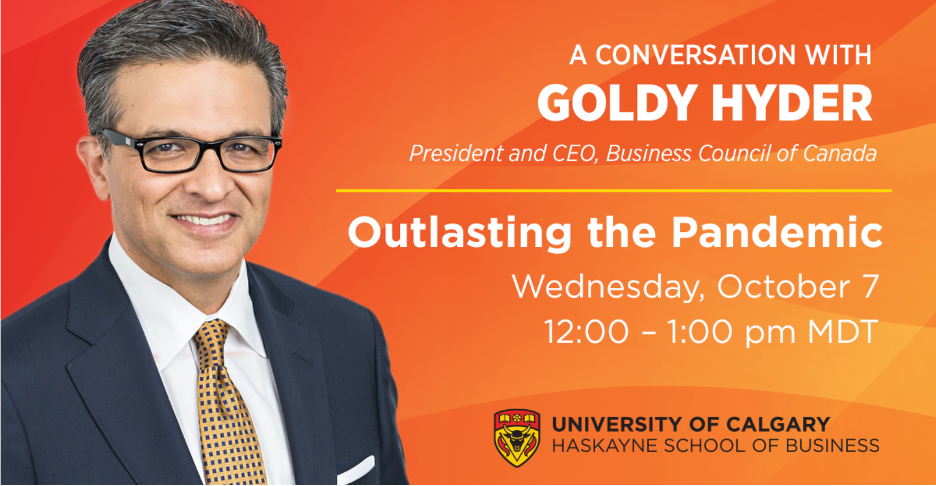 A Conversation with Goldy Hyder
Outlasting the pandemic: the future of Canadian business in a post-COVID world
Canadian business and government leaders are concerned about the future of our economy. Between the current pandemic, the subsequent recession and the uncertainty of an unprecedented situation, they are asking themselves: What will the Canadian business landscape look like in a post-COVID-19 world? How can we prepare our companies for it?