What is the Haskayne Capital Expansion Project?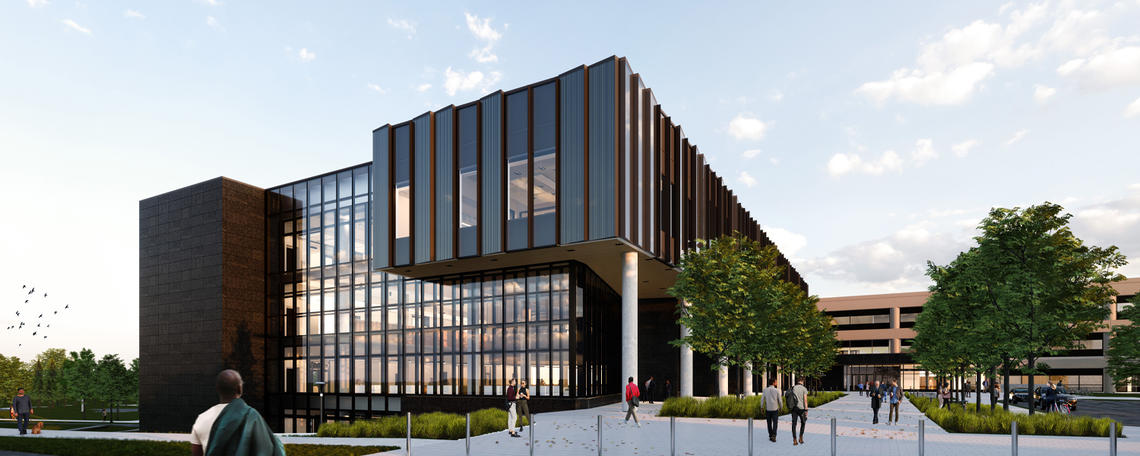 The $90 million Haskayne Capital Expansion Project will serve our students and community and features a new building, Mathison Hall, a well as enhancements to our existing space, Scurfield Hall, as one student-centered learning environment. The project goals are:
To create a home for students, faculty and staff that embodies learning, study and collaboration in a welcoming environment.
To seamlessly connect both buildings to promote effective and efficient operations with highly flexible areas for study, meetings, rest and collaboration.
To make a bold architectural statement with an icon on campus
Why are you building this project?
Scurfield Hall opened in 1986 and has been running at full capacity for our 3,600 students. Through this project, we will:
Bring all business classes back to the business school and create the dynamic spaces for students to collaborate, study and learn.
Support the growth of our MBA, MMgmt, DBA and BComm programs with state-of-the art facilities and services.
Create a home for students, faculty, staff and alumni in student-centered learning environment will bring new classrooms, study spaces, group meeting rooms, student advising and career services in one beautiful space.
How big is the new Mathison Hall?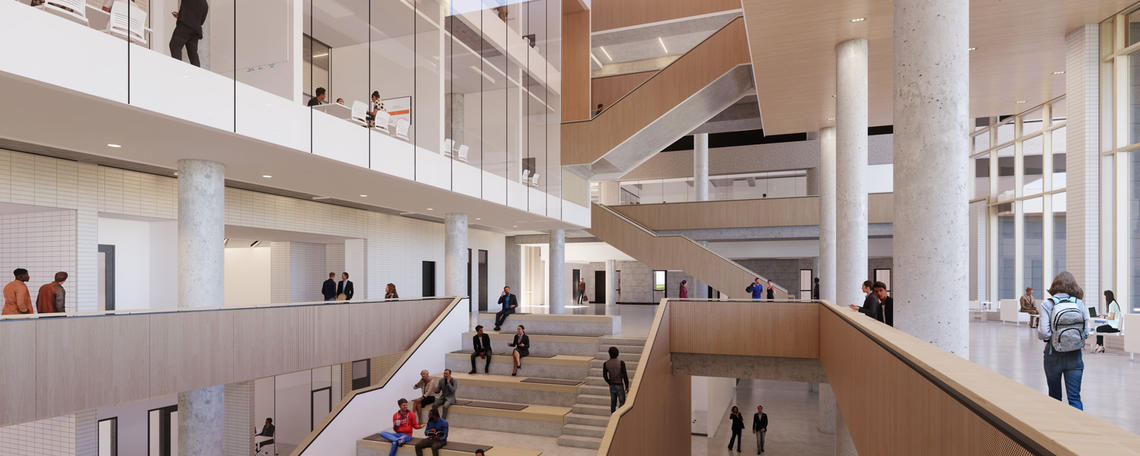 Square footage: 10,000m2
Floors: Four
Capacity:

11 new classrooms / theatres with capacity for 800 students
50 new meeting and study room for over 300 students
Conference / event space with capacity for 300 people.
When will the project be complete?
Haskayne's newly expanded home – including both the new Mathison Hall as well as the renovations to Scurfield Hall – will be complete for the start of the fall semester in 2022.
Who are the architects and contractors working on the project?
Two architectural firms, Diamond Schmidt and Gibbs Gage, have designed the project and the contractor is Ellis Don.
What does LEED Platinum mean?
LEED stands for Leadership in Energy and Environmental Design and is a certified, independent and third-party verification that a building was designed and built using strategies aimed at achieving high performance in key areas of human and environmental health: location and transportation, sustainable site development, water savings, energy efficiency, materials selection and indoor environmental quality. The highest LEED certification is LEED Platinum.