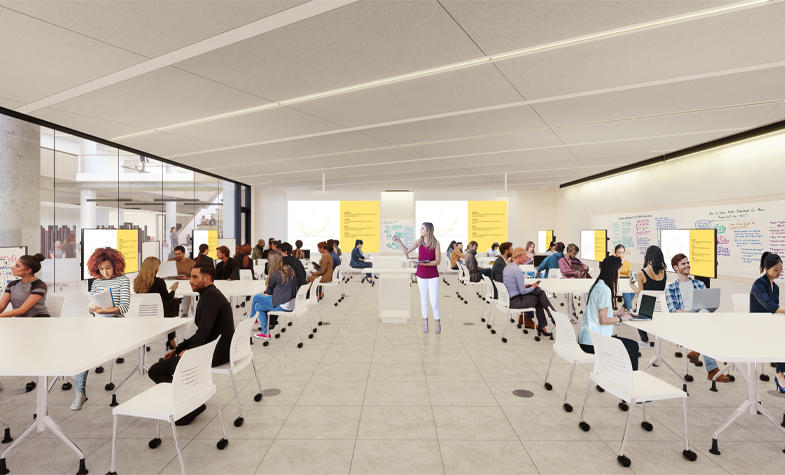 Our aim is to deliver all business courses at Mathison and Scurfield Halls and the project will bring a total of 12 new classrooms to the Haskayne School of Business. This includes a new lecture hall with a capacity of 100 students, new classrooms ranging in size from 40 to 80 seats, and a new finance lab.
Mathison Hall was designed to make a statement. It includes a showcase piece  80-person open-concept round room that will be a unique hosting place for classes, group discussions and events. The space was designed to be about diversity, inclusion and equity and draws inspiration from Indigenous communities and the importance of the drum, circles and layers.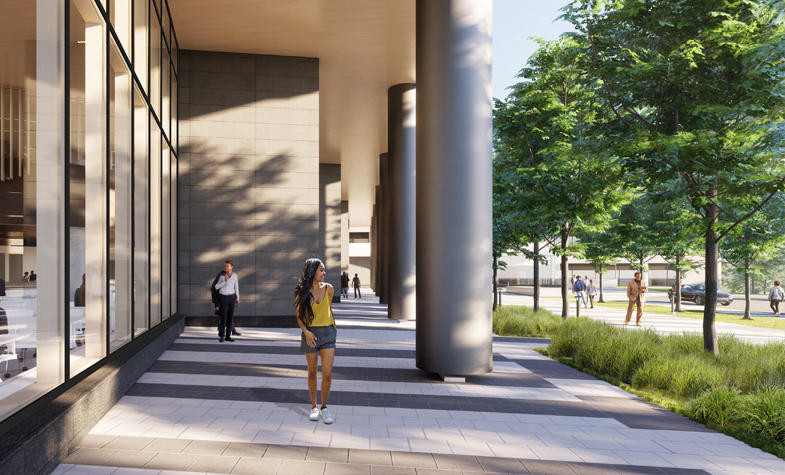 Landscaping and promenade
A new promenade marking a bold entrance and sense of arrival to the business school's buildings is among the many features of the nearby landscaping. This project will make green spaces accessible and create exterior environments for students and the community to enjoy.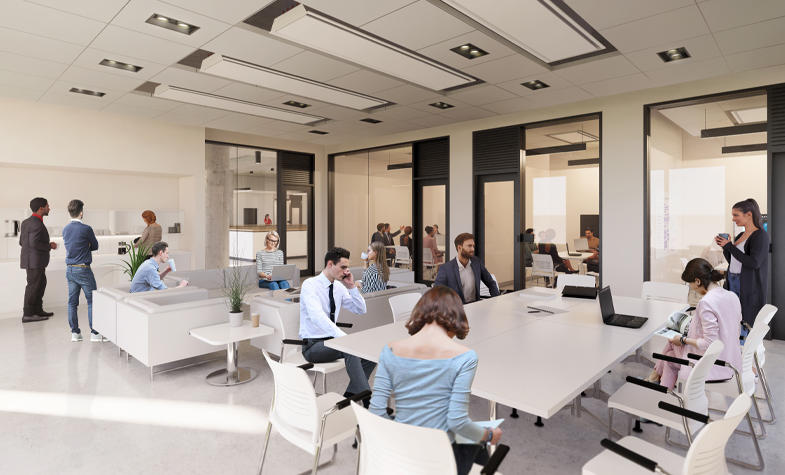 The fourth floor will cater to our growing masters programs including our Master of Management, MBA, EMBA and DBA. All graduate level academic and career services for graduate students will be available here, as well as 200 m2 lounge exclusively for grad students.
A two-storey event space with a capacity of 300 that can be divided in two for simultaneous events. It will be an inviting space for public community engagement. The space will have built-in screens, a servery, storage area, coat check and waiting area.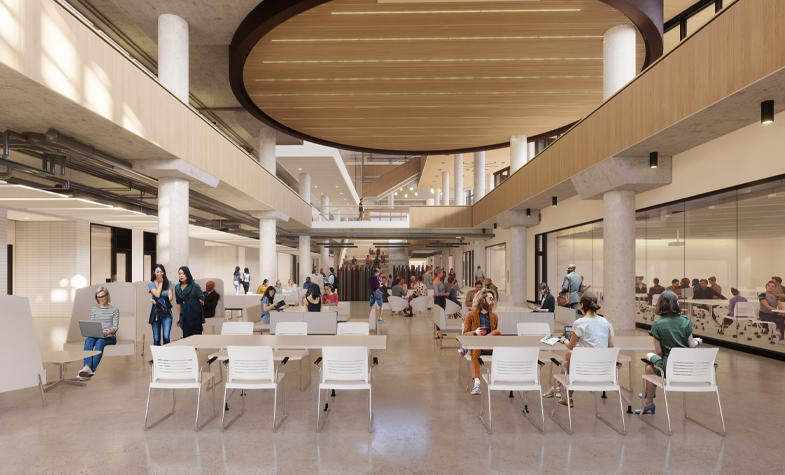 With ample spaces for students to work, socialize and meet, the student commons spaces will be places for everyone to get together, brainstorm and collaborate.