Upgrader: Accelerating innovation through co-creation
Upgrader is a series of co-creation workshops that gathers Project Owners with Haskayne faculty, staff, students and community members. A highly collaborative, structured and interactive process led by a team of Facilitators, the Participants come up with ideas to help Project Owners tackle business challenges. This process is proven to be successful, generating valuable input and ideas on various projects in a short amount of time. These co-creation workshops have helped project owners achieve tangible results and overcome their challenges.
Each Upgrader session features a new theme and set of Projects/Project Owners. Projects can be new ventures, student initiatives, pitch competition winners, PhD students and more. Project Owners should be open to feedback and value new ideas and input. The Project Owner is the topic expert and eventually caretaker of the ideas developed during the workshop sessions.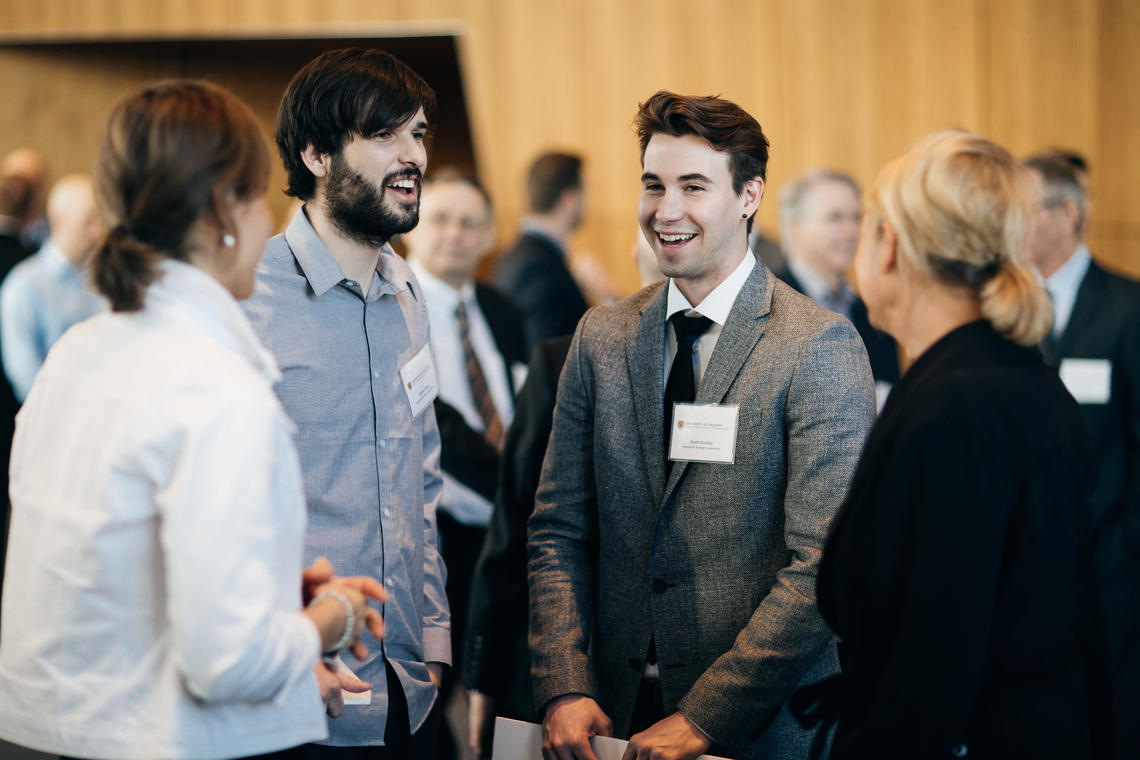 Upgrader is for anyone interested in co-creation, advancing projects and ideas in a collaborative and energizing environment. Open to enthusiastic Haskayne faculty, staff, students and community members. At the session, the Facilitators will help guide the process, Participants should come ready to brainstorm, build on the ideas of others and work towards a desired outcome.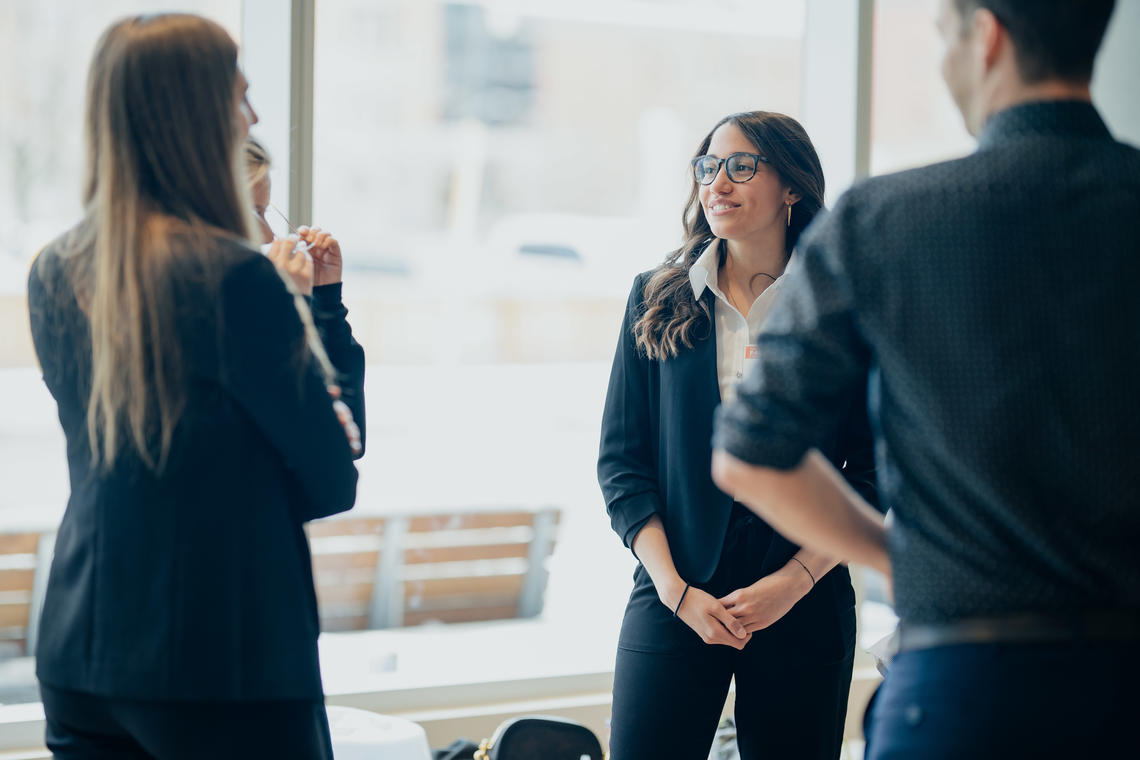 Each Upgrader session will include several project stations, the Facilitators role is to guide the co-creation process. Prior to the session, the Facilitators meet with the Project Owners to discuss the desired outcomes and determine the activating questions for the workshop. During the session, the Facilitators help encourage ideas and clarity, keep the process moving and monitors the dynamic and energy level to ensure a positive and collaborative environment.
Get involved in an Upgrader
The Upgrader co-creation program was designed and implemented by the team at the Hunter Centre for Entrepreneurship and Innovation in collaboration with Universidad de Francisco Marrequin (UFM). This pilot program experiments with the co-creation model to efficiently and effectively connect students and community members with the innovation ecosystem.
Open to undergraduate and graduate students looking to:
Learn from Project Owners, Facilitators, and Participants
Improve their strategy development skills
Grow their networks
Gain exposure to available innovation programs
Community members appreciate this opportunity to help them:
Pave the innovation path for Canadian youth
Grow their network and meet like-minded individuals
Gain insights about what the younger generations are trying to solve and shifts in trends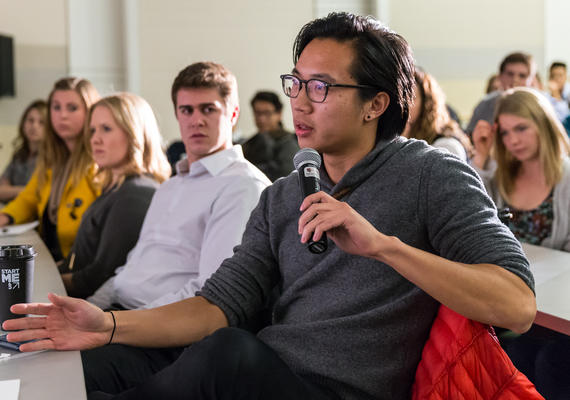 The next Upgrader is in the making!
Follow us on LinkedIn and join our mailing list to stay in the loop.