Haskayne MBA Summer Program
Due to the current situation regarding COVID-19, the Haskayne MBA Summer Program was held online during the summer term with an adjusted program schedule. We will be offering our summer program in Summer 2022. Please check back for details. 
The Haskayne School of Business invites talented MBA/MSc students from all over the world to join our MBA students in an entrepreneurial thinking course (3 credits/6ECTS) that prepares future business leaders. As the Haskayne School of Business is accredited by AACSB, this course is easily transferred to any master programs. The purpose of this program is to highlight Haskayne's international profile and showcase our entrepreneurship teaching excellence. Program sessions will be held at the University of Calgary campus, in the Canadian Rocky Mountains (Kananaskis) and in downtown Calgary. The program will begin the week following the Calgary Stampede, so students can experience our Western culture and the Canadian Rockies in addition to the entrepreneurial course itself. There will be a variety of learning activities, as well as welcome and farewell receptions. It will be a true international experience for both Canadian and international students. Come and join our MBA students for this one-of-a-kind opportunity to study and form friendship in the heart of the Rockies!
Course audience
The course is designed for business graduate students (MBA/MSc) from around the world who:
want to develop their entrepreneurial thinking and entrepreneurial management skills, applicable in any business contexts (not only startups!)
are excited about applying entrepreneurial solutions to the greatest global and corporate problems
are interested in exploring the business ecosystem in North America (particularly, Western provinces/states) and establishing connections
want to experience life and culture in a dynamic Canadian city
Course benefits
enhance your CV featuring experiential entrepreneurial training in Canada
study at a leading Canadian university
generate a global network of entrepreneurial business leaders
experience Western culture and the Canadian Rocky Mountains
Course highlights
Multicultural course (taught in English), with a mix of local MBA and international students. Excellent for establishing global networks with entrepreneurial individuals
Intensive one-week training: a mix of experiential workshops, on-line exercises and discussions, lectures, case analyses, guest speaker panels (angel investors, venture capitalists, serial entrepreneurs), hands-on team fieldwork on developing entrepreneurial ideas, and business model pitching
Course sessions will take place on the University of Calgary campus, in the Canadian Rocky Mountains and downtown Calgary
The instructor, Dr. Oleksiy Osiyevskyy is an award-winning entrepreneurship scholar. He is one of the highest-rated professors at the Haskayne School of Business based on student course evaluations
Course structure
In-class workshops, lectures, case analyses and guest speaker panels are designed to support future business leaders by building skills in responding to pressures and demands of the global marketplace, and discovering new approaches to lead organizations toward sustained excellence. A team project with intensive field-work is embedded in the course.
Our experiential course covers in-depth entrepreneurial thinking concepts, including innovation, lean startup, design thinking and business modelling, which can help MBA students acquire the management competencies in creativity and innovation development to transform the toughest business challenges into opportunities.
A set of experienced guest speakers from the Calgary entrepreneurial ecosystem (serial entrepreneurs, venture capitalists) will share their insights with the students.
Key takeaways
The course's intent is to provide MBA students with practical skills and knowledge of the essential concepts underpinning entrepreneurial thinking and management in established companies and startups, including:
Disciplined and systematic identification of market-based growth opportunities
Generating creative solutions
Business modeling and lean approaches
Preparing realistic financial projections
Preparing and validating business cases
Effective entrepreneurial execution
Pitching the ideas to potential investors
Exposure to real world
The course features substantive participant's real-world exposure, including:
Field work component of team projects (validating ideas with real customers/stakeholders)
Panel of guest speakers and pitch judges from Calgary's entrepreneurial ecosystem (angel investors, venture capitalists, serial entrepreneurs, corporate intrapreneurship leaders, entrepreneurship ecosystem organizers)
Access to Canadian companies and entrepreneurship ecosystem (as part of team projects)
Dr. Oleksiy Osiyevskyy is a professor in the Haskayne School of Business. A proud Haskayne graduate, Dr. Oleksiy taught at the D'Amore-McKim School of Business, Northeastern University (Boston) for three years before joining in Haskayne as an Assistant Professor of Entrepreneurship and Innovation in 2017. His areas of expertise include analyzing and designing innovative business models, improving the efficiency and effectiveness of corporate innovation practices, and evidence-based strategies for developing high-growth new ventures. Dr. Osiyevskyy's scholarly achievements were recognized with the prestigious Canadian Izaak Killam Memorial Scholarship and numerous awards from the United States Association for Small Business and Entrepreneurship. Moreover, his research was included in the list of 'research projects taking place at Canadian universities that teach important lessons for today's business leaders' by Canadian Business Magazine. Dr. Osiyevskyy is not only a prolific scholar with many outstanding publications in top academic journals, but consistently ranks among the best in student course evaluations at Haskayne. Finally, he is actively engaged in mentoring, founding and investing in numerous startups worldwide.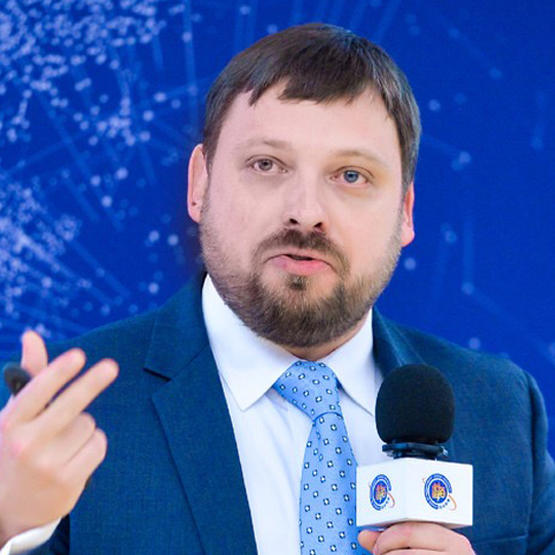 Application and Nomination
The Haskayne MBA Summer Program will include exchange students, non-exchange students (visiting students or free movers), and Haskayne MBA students. Exchange students must be nominated by an exchange partner school before they can apply. Nominations received prior to February 1, will have guaranteed placement in the Summer Program. The deadline for nominations is March 15. The application process will be communicated to nominated exchange students following their nomination. There is no nomination process for non-exchange students (visiting students or free movers). Please contact us for the application process.
Our program will cover the costs of the welcome and farewell receptions, transportation to and from Kananaskis, some meals, and other events/activities during the week. There is no tuition for exchange students. For non-exchange students, please visit the University of Calgary Calendar for more details.
There are off-campus housing opportunities like the UCalgary Student Union Housing, RentFaster Calgary, airbnb available for your short term stay in Calgary.
A variety of on campus room options are available in our Student Residence and Hotel Alma, with preferred rates on a first come, first served basis. Detail information will be updated in the future. 
Calgary International Airport accommodates 276 flights daily including service to 84 non-stop destinations. It has direct flights to many major international cities in North America, Europe and Asia. Calgary is the home to WestJet, the second largest Canadian airline. WestJet provides service to over 100 destinations in Canada, the United States, Europe, Mexico, Central America, and the Caribbean. Air Canada is the largest airline and flag carrier of Canada. It provides scheduled services to 194 destinations on six continents. Calgary International Airport is Air Canada's 4th largest hub. Students can come to Calgary from every part of the world through Air Canada. 
Calgary and the Canadian Rocky Mountains
Calgary is ranked the 4th most liveable city in the world by The Economist Intelligence Unit and was 5th from 2009-2017. With an average of 333 sunny days annually, Calgary is surrounded by an area of profound beauty with an unspoiled, resource-rich natural environment, home to dinosaurs / Nodosaur over 100 million years ago. As one of the world's major energy centres, Calgary is headquarters to most oil and gas giants. Located 1.5 hour drive from our majestic Rocky Mountains and 1.5 hour flight from Vancouver, Calgary is one of the most popular tourist destinations in Canada. Our new Public Library made Architectural Digest's Most Anticipated Buildings of 2018 and the New York Times named it in the world's top 20 Places to Go in 2019.  
Calgary is mild and dry in summer, with an average high/low of 23°/10° (73.4°F/50°F), perfect weather for hiking, mountain biking, fly fishing, camping, and more. If your schedule permits, come a few days early and enjoy over 100 years of rich Western heritage and discover our cowboy culture at the Calgary Stampede, the biggest outdoor show on earth, which attracts millions of visitors to Calgary every year.
Some helpful links: