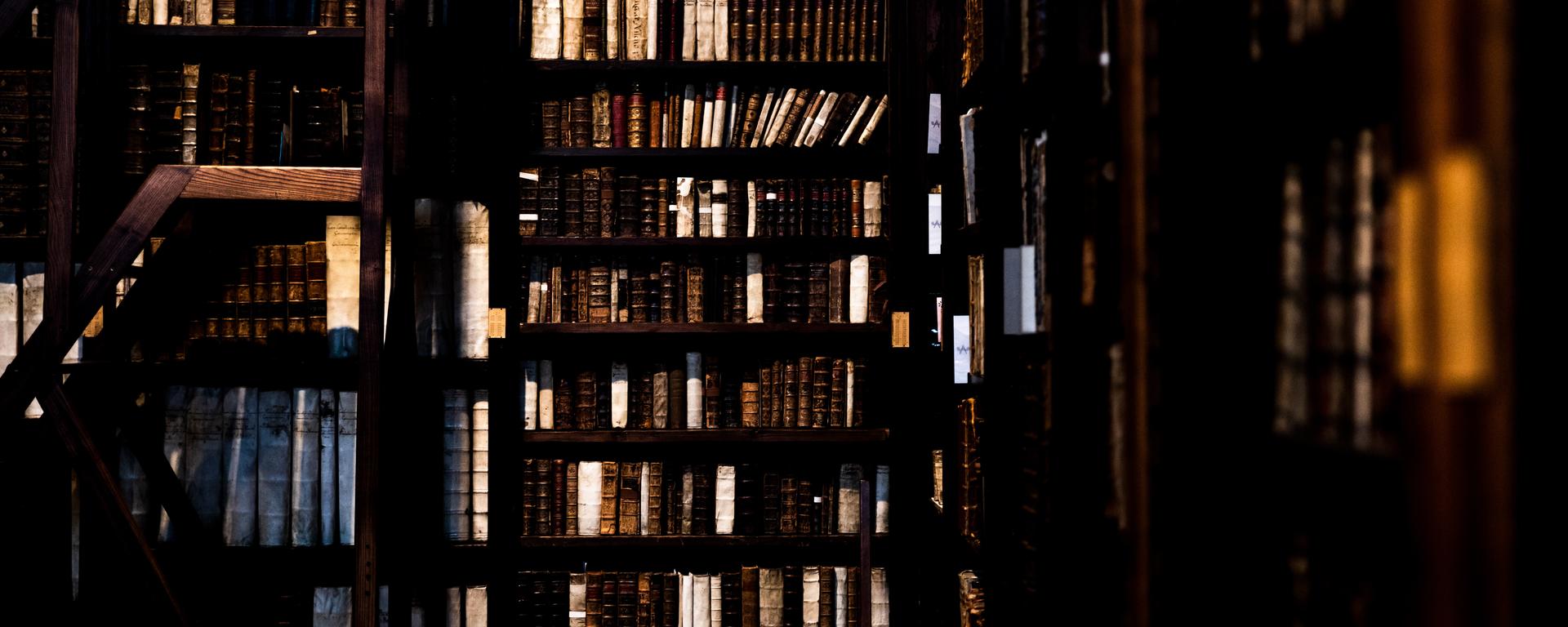 Helen Heger
Supervisor – Alain Verbeke
Helen Heger is a PhD candidate in Strategy and Global Management. Helen holds an MBA from the University of North Carolina at Greensboro, USA and a BSc in International Business Administration from the University of Applied Sciences in Ludwigshafen am Rhein, Germany. Prior to joining the PhD program, Helen worked at the German firm BASF. Her research interests lie at the intersection of international business and strategic management and how multinational enterprises are strategically managed. Specifically, how the role of managerial actions on a micro-level tie in complex governance decisions. In addition, she pursues an interest in the dynamics between headquarters and subsidiaries.
Andrew Johnston
Co-supervisor – Alain Verbeke
Andrew holds an MBA in Finance from the University of Calgary and an MSc in Comparative Politics from the London School of Economics. Andrew spent the first half of his career working in the not-for-profit sector in London, UK, before moving into commercial finance in Calgary, Alberta. Andrew's current research utilizes a new institutional economics approach to analyse the impact of the legal battles currently playing out in the Canadian resource sector between state regulators, resource extraction firms, aboriginal groups, and the appellate court system. When he is not working on his research, Andrew enjoys spending time with his wife and three young children and reading popular history and biographies.
Xiaoying Wang
Co-supervisor – Alain Verbeke
Xiaoying is a PhD candidate in Strategy and Global Management. She holds a BSc in Statistics from Hebei University of Economics and Business, Hebei, China, and a PhD in Economics from the Chinese Academy of Social Science, Beijing, China. Her current research interests include firms' responses to environmental regulation, antecedents and consequences of firms' strategies, as well as the role of top managers in strategic change and firm performance. 
Hadi Fariborzi (Completed 2018)
Hadi is a PhD Candidate in Strategic Management with a focus on Internationalization and Entrepreneurship. He holds an MBA from Sharif University of Technology in Tehran, Iran, and has eight years of professional experience, including two years top management and four years CEO. Hadi's research interests include: Entrepreneurship, International Entrepreneurship, International New Ventures/Born-Globals, International Business, Internalization Theory, and Strategic Management. His teaching areas include Entrepreneurship, Strategic Management, Business in Canada, and International Business.
Rong (Rachel) Zeng (Completed 2018)
Rachel obtained her master's degree in management engineering. Before joined Haskayne School of Business, she was interested in sustainable growth strategies. Now fascinated by the rich opportunities and support offered at Haskayne, she is exploring new topics in global strategic management and entrepreneurship. Rachel's current research examines Entrepreneurial Orientation and firm-level analysis of Foreign Direct Investment.
Charles Backman (Completed 2017)
Charles' theme at the University of Calgary is sustainable development and system failure. Within this broad umbrella, Charles is focusing on business responses to climate change as a consequence of the interaction between macro level factors operating at the industry level and micro level factors operating at the firm level. An additional focus includes factors that might explain changes in firm level and industry level strategies over time. Charles has a broad educational and work experience background which lends itself to his research theme, beginning with a Bachelor of Science in Forestry and an MBA from UBC. He also holds an MA in International Studies and a PhD in Forest Resource Management from the University of Washington (Seattle, WA). He has extensive experience in operational forestry in British Columbia and Alberta which adds to a research career in the Russian forest sector which culminated as a research scientist at the International Institute of Applied Systems Analysis focusing on policy options.
Mohammad Amin Zargarzadeh (Completed 2015)
Amin is a PhD student in Strategy and Global Management. He holds an MBA degree from Sharif University of Technology (Iran) and a BS degree in Civil Engineering from Shiraz University (Iran). His professional experience prior to starting the PhD program was in areas of management consulting and strategic planning. Amin's research interests include entrepreneurship in multinational enterprises, Internalization theory, and behavioral assumptions of transaction cost economics. He has several publications about Iran's privatization plan, gasoline consumption in Iran, and entrepreneurship in multinational enterprises.
Liena Kano (Completed 2013)
Liena holds an MBA from the University of Calgary and a Bachelor of Arts in Linquistics and Intercultural Communications from the University of Russia's Academy of Education in Moscow.  Prior to joining Haskayne Business School's Ph.D. program, Liena worked as an Assistant Vice President of Strategy and Communications at Credit Union Central Alberta.  In this role, Liena facilitated strategic planning and decision making processes for her organization and the Alberta credit union system, oversaw corporate communications and led her team in research and business analysis.  Liena's professional experience includes working in oil & gas, healthcare and technology industries, as well as serving on boards of provincial and national associations.  Liena's current research interests include telework and its effect on companies, societies and individuals, as well as international expansion of service organizations.  Liena is planning to further narrow down her research focus as she progresses in her Ph.D. studies.
Brittany Harker Martin (Completed 2012)
Brittany Harker Martin is a PhD candidate in Srategy and Global Management specialized in multidisciplinary and strategic thinking through the arts.  Her portfolio includes presenting at conferences, professional development workshops, designing curricula and developing programs for educational institutions.  Brittany is an experienced teacher (B.Ed.) and research assistant having taught for over twelve years and participated in over sixty interviews to date.  Under the supervision of Dr. Alain Verbeke, Brittany's doctoral research applies cognitive psychology to analyze framing effects on the innovation adoption decision within the context of the virtual workplace.  Her research interests include creativity, innovation, strategic thinking, knowledge management and organizational learning.
Mona Sellers (Completed 2009)
Mona's dissertation attempts to address the overall problem of "how environmental issues drive the environmental strategies of energy resource companies in Alberta, and the environmental and financial results of these companies." In order to examine the logical sequence of environmental impacts on the strategy and performance of companies, this dissertation delineates this high level problem into three sub-topics, each of which is examined in detail by a separate paper. The first paper, examines why companies are ecologically responsive or as the vernacular says 'go green'. The second examines how companies go green by employing different types of environmental strategies on various activities along their value chains. The last paper examines the environmental and financial results of the energy resource companies in Alberta. This dissertation is sponsored, in part, by the Alberta Energy and Utilities Board. 
Vernon Bachor (Completed 2008)
Vernon  pursued a joint major in Strategy and General Management and Management Information Systems. Vernon holds an MBA in Finance and Information Systems from the University of Calgary, and a BSc in Computing Science from the University of Alberta. He has over 30 years of experience in most areas of the Information and Communications Technology industry from development to senior management and management of major projects. His thesis is on the diffusion of strategic information and communication technology in multinational enterprises. Vernon owned his own management consulting firm providing large scale project management services, project office definition, senior management relief, and strategic use of technology advice to multinational corporations. 
Nathan Greidanus (Completed 2007)
Nathan holds an MBA from the Haskayne School of Business. He also holds a Bachelor of Commerce (Finance) from the University of Calgary, a qualifying year in Neuropsychology at the University of Alberta, and a Bachelor of Arts with distinction (Psychology) from the King's College, Edmonton, Alberta. He has completed the Canadian Securities Course (with honors), and has been awarded a number of scholarships over his academic career. Nathan's professional experience includes working in the investment banking industry, owning and managing two franchises, and completing consulting contracts in both the health care and IT industries. He also spent a year in Costa Rica as a volunteer with CRWM.  Nathan pursues research in the areas of corporate entrepreneurship, biotechnology, and multinational enterprises.