Connect with global energy thought leaders
The PETRONAS International Energy Speaker Series is your opportunity to see world-renowned and respected international energy experts and learn their unique perspectives on the global energy landscape. The series, held annually each fall, is generously supported by PETRONAS Energy Canada. Join the many industry leaders who come to hear an international viewpoint on the energy industry by joining our mailing list.
Upcoming speaker series
The State of LNG Markets in the world and Canada's potential
You are cordially invited to attend the annual PETRONAS International Energy Speaker Series featuring an exclusive speaking engagement with retired Dutch politician and former Executive Director of the International Energy Agency, Maria van der Hoeven.
Van der Hoeven is a Dutch professional with broad political and managerial expertise. She took over as Executive Director of the IEA on September 1, 2011 and led the Agency during a period of exceptional change in the global energy economy, as rapidly shifting supply and demand balances for oil and other major fuels transformed the IEA's traditional mandate. Her term ended on August 31, 2015.
Under her leadership, the IEA enhanced engagement with key non-member countries including Brazil, China, India, Mexico, Thailand, Indonesia, Russia and South Africa and admitted Estonia as its 29th member. The agency increased its co-operation with OPEC and the International Energy Forum (IEF), as well as signed a partnership accord with the International Renewable Energy Agency (IRENA), APEC and other multi-lateral institutions.
Van der Hoeven has repeatedly emphasised the close link between climate and energy policy. A member of the Global Commission on the Economy and Climate led by former President Felipe Calderón of Mexico, she has initiated discussions between policy makers and industry representatives on the impact of climate change on energy security.
She has also served on the Advisory Board for the UN Sustainable Energy for All initiative and as a member of the international jury of the UN DESA grant.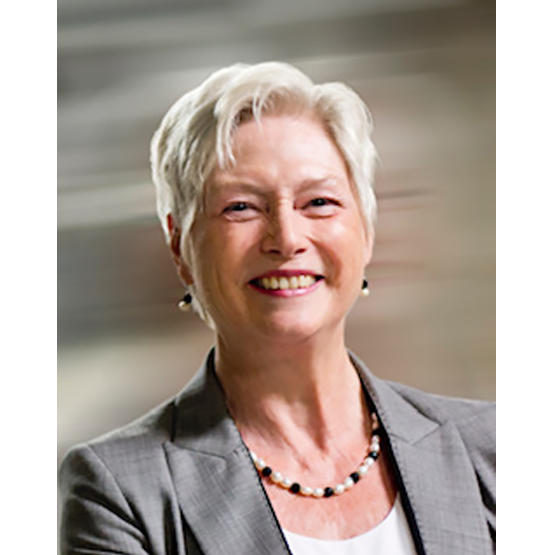 The Q&A session will be moderated by Jackie Forrest, Senior Director of ARC Energy Research Institute. Forrest is a recognized expert in analyzing oil and gas systems in a carbon constrained world. She is the host of the ARC Energy Ideas podcast, a weekly show that explains the latest trends and news in Canadian energy and beyond. Informed by her 20 years of experience in the energy industry, Forrest will help facilitate an interesting discussion.
The PETRONAS International Energy Speaker series – generously supported by PETRONAS Energy Canada – brings world-renowned international energy experts to Calgary to share their unique insights. At present van der Hoeven serves, among others, as senior fellow at CIEP (Clingendael International Energy Program) in The Netherlands and as member of the Singapore International Advisory Panel on Energy.
Date: Tuesday, November 26, 2019
Time:
11:00am – Registration opens
11:30am – Food service
12:00pm – Formal program
1:15pm – Formal program ends
Location: The Westin, 320 4 Ave SW, Calgary, AB (map)
Register early to secure your spot today!
Purchase a table or register individually today.
Registration closes Tuesday, November 19, 2019 or when tickets sell out.
Questions? Contact Energy & Environment Initiatives.