The title of Dean's Research Scholar is bestowed on Haskayne faculty members, except for holders of named Chairs and Professorships, who publish in Haskayne's Eyes High (extended) journal list. Dean's Research Scholars will be named for a period of one academic year (July 1 to June 30) following the year an article is accepted for publication in an Eyes High journal, or for a period of two academic years following the year an article is accepted for publication in an Eyes High Star journal. The title of Dean's Research Scholar comes with two components: an individual award and an area award.
Charan Bagga
Bagga CK, Bendle N, Cotte J. (2019). Object valuation and non-ownership possession: how renting and borrowing impact willingness-to-pay. Journal of the Academy of Marketing Science, 47(1), 97–117.
Charan's paper presents evidence from four studies on willingness-to-pay for different ownership types (rented, borrowed, non-possessed and psychological ownership). He finds that the valuation for rented objects is greater than that for non-possessed or borrowed objects.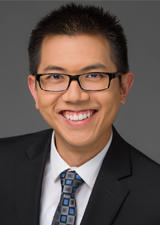 Duy Dao
August T, Dao D, Kim K. (in press). Market Segmentation and Software Security: Pricing Patching Rights. Management Science.
Duy's paper addresses the patching approach to security in the software industry (consumers can decide whether to apply security updates or not). Producers can differentiate their products based on the provision of patching rights and how the pricing of these rights can segment the market that leads to both greater security and greater profitability.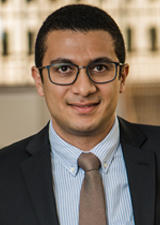 Hooman Hidaji
Gopal R, Hidaji H, Patterson R, Rolland E, Zhdanov D. (2018). How Much to Share with Third-Parties? Users' Privacy Concerns and Website's Dilemma. MIS Quarterly, 42(1), 143–164.
Hooman's paper shows that third-party content and services provide value and utility to website users; but this comes at the cost of user information being shared with the third party. This study analyzes publisher website decision-making in sharing user information with third parties, specifically focusing on the effect of user privacy concerns on the sharing behavior of the publisher.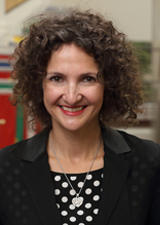 Liena Kano
Coviello N, Kano L, Leisch P. (2017). Adapting the Uppsala model to a modern world: Macro-context and micro-foundations. Journal of International Business Studies, 48(9), 1151–1164.
The Uppsala model is the dominant conceptual lens for studying the process of firm internationalization. Firms gradually intensify their activities in foreign markets, for example by starting in counties that are culturally or geographically close by.  Liena's paper argues that the latest update of the model misses two critical dimensions: digital context as a defining macro-level feature, and the role of the individual decision-maker.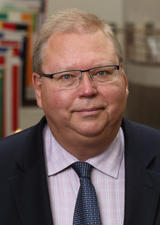 Yrjo Koskinen
Albuquerque R, Koskinen Y, Zhang C. (in press). Corporate Social Responsibility and Firm Risk: Theory and Empirical Evidence. Management Science.
Yrjo's paper explores CSR expenditures as a product differentiation strategy. CSR increases customer loyalty and hence profit margins, reduces cyclicality of profits and lowers the cost of capital. The result is an increase in corporate valuation.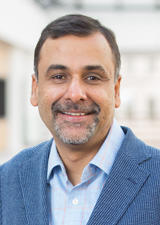 Raj Mashruwala
Chang H, Chen J, Hsu D, Mashruwala R. (2018). The Impact of the Bullwhip Effect on Sales and Earnings Prediction Using Order Backlog. Contemporary Accounting Research, 35(2), 1140–1165.
The bullwhip effect on the supply chain occurs when retailers become highly reactive to demand, and in turn, amplify expectations up the supply chain. Raj's paper shows that the bullwhip effect reduces the ability of upstream suppliers to predict future sales and earnings based on order backlogs. For firms with longer operating cycles the problem is even worse.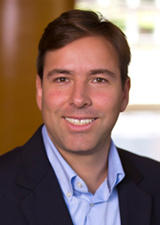 Miguel Palacios
Donangelo A, Gourio F, Kehrig M, Palacios M. (2019). The cross-section of labor leverage and equity returns. Journal of Financial Economics, 132(2), 497-518.
Miguel's paper shows that firms where labor takes a high share of revenues, operating profits are more sensitive to economic shocks and have higher expected returns. So labor leverage works the same way as financial leverage. Practitioners should take this into account in assessing firms' riskiness.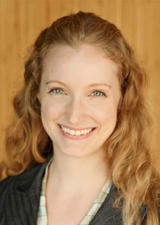 Ruth Pogacar
Pogacar R, Shrum LJ, Lowrey TM. (2018). The Effects of Linguistic Devices on Consumer Information Processing and Persuasion: A Language Complexity x Processing Mode Framework. Journal of Consumer Psychology, 28(4), 689–711.
Communicators use linguistic devices - metaphors, rhymes, rhetorical questions - to make their claims more persuasive. Ruth introduces an organizing framework to classify linguistic devices based on two dimensions:
Language complexity, ranging from simple to complex

Processing mode, ranging from automatic (effortless) to controlled (requiring intentional cognitive capacity)
Ruth then determines the conditions when the linguistic devices are most effective.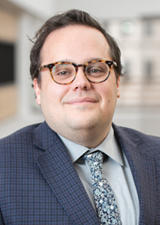 Justin Weinhardt
Sitzmann T, Weinhardt JM. (2018). Training Engagement Theory: A Multilevel Perspective on the Effectiveness of Work-Related Training. Journal of Management, 44(2), 732–756.
Parke MR, Weinhardt JM, Brodsky A, Tangirala S, DeVoe SE. (2018). When Daily Planning Improves Employee Performance: The Importance of Planning Type, Engagement, and Interruptions. Journal of Applied Psychology, 103(3), 300–312.
The first paper presents "training engagement theory", a model of establishing training goals, prioritizing those goals, and persisting during goal-striving on training effectiveness.
Justin's second paper investigates if planning for a particular workday helps employees perform better than on other days they fail to plan. The authors analyze different planning methods employees can use to increase their daily motivation and performance.