Where big ideas come to life and bold leaders thrive.
We have begun construction on the Haskayne Capital Expansion Project to serve our students and community. With completion targeted for 2022, the project features a second building, Mathison Hall, and enhancements to our existing space, Scurfield Hall, as one student-centered learning environment.
This is a critical time for the school as we expand in support of our strategic growth and bold vision.
The Haskayne Capital Expansion Project positions us to:
Create a home for our 3,600 students by bringing all business classes back to the business school with new places to collaborate, study and learn.
Build a student-centered learning environment with new classrooms, study spaces, group meeting rooms, student advising and career services into one beautiful space.
Support the growth of our MBA, Master of Management, Doctor of Business Administration and BComm programs with state-of-the-art facilities and services.
Welcome the community on campus to connect and convene, to learn from thought leaders and to enrich our student experience.
What stage of construction is happening now?
April 2021: Construction crews are working on concrete formwork and pouring.  The building structure is constructed to level two. Levels three and four will be completed in the coming months.  Service tie-ins to the building are being constructed and renovations to Scurfield Hall, to prepare for connections to the new building, will commence soon.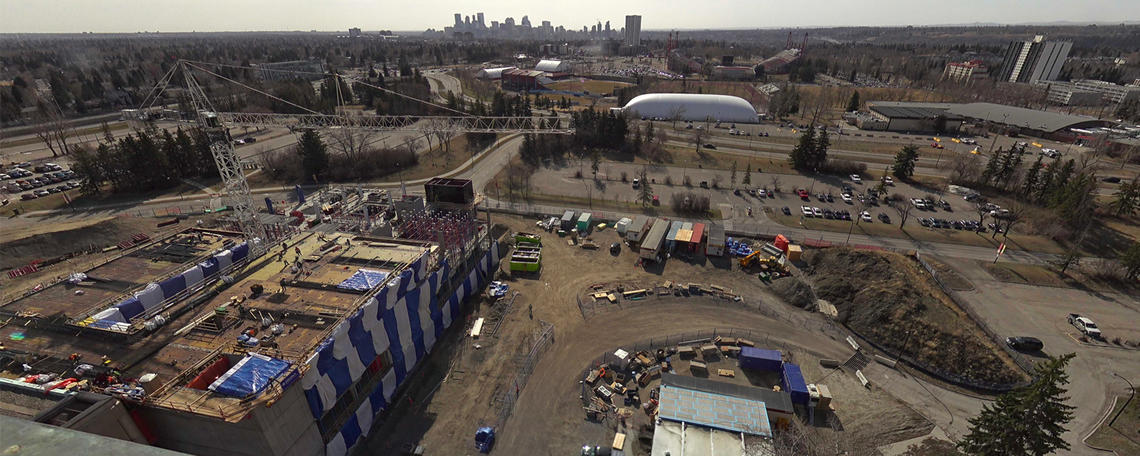 Haskayne receives $1M gift for student collision space in Mathison Hall
CPA Alberta's gift to Haskayne Capital Expansion Project supports commons space for undergrad students...