Make your mark on Mathison Hall
Write yourself into the next chapter of the Haskayne School of Business with a gift of $2,500. In recognition of your contribution, your name will be added to a commemorative installation on a donor brick wall in the prominent atrium of Mathison Hall. Unveiling will take place early 2023 to coincide with the opening of the Winter Semester and the inaugural classes in the building. Be a part of the Brick x Brick Campaign.
Get involved and make an impact on the future of business education. Together, let's build Mathison Hall.
A look into Mathison Hall
Recognition details
In recognition of your gift, your name will be inscribed on a commemorative plaque installation in Mathison Hall for a period of ten years. Each inscription can accommodate two lines of text with up to 17 characters per line, for a total of 34 characters. Name inscriptions are limited to individual names, family names, graduation class names (ex: BComm Class of 2022), group names, organizations and corporate entities.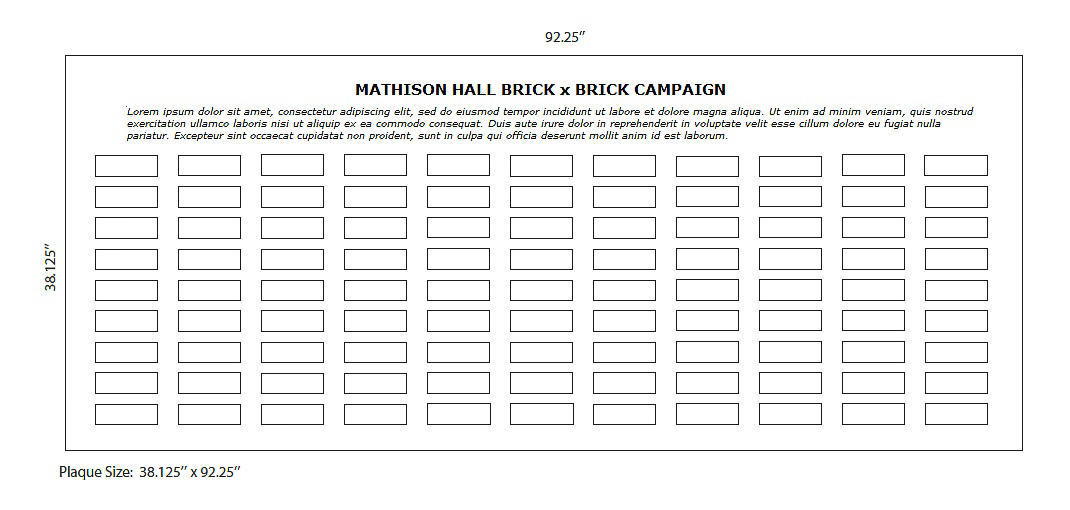 This is a great opportunity to make your mark, pay tribute to a friend or family member or memorialize a loved one.
A variety of giving options are available:
One-time payment of $2,500
12 monthly installments of $208
25 monthly installments of $100
Would you like to contribute to a different area of the Haskayne School of Business? Click here to learn more.
For more information, please contact:        
Pamela Aranas
Associate Director, Development and Alumni Engagement
Haskayne School of Business 
pcaranas@ucalgary.ca
*Please note that this is not the fully rendered version of the installation and may be subject to change.