Enbridge Research in Action Seminar Series Archives
The Enbridge Research in Action Seminar Series at the Haskayne School of Business brings together influential researchers, practitioners, and industry experts to discuss leading-edge sustainability research. 
Enbridge proudly supports the seminar, which is administered by the Centre for Corporate Sustainability.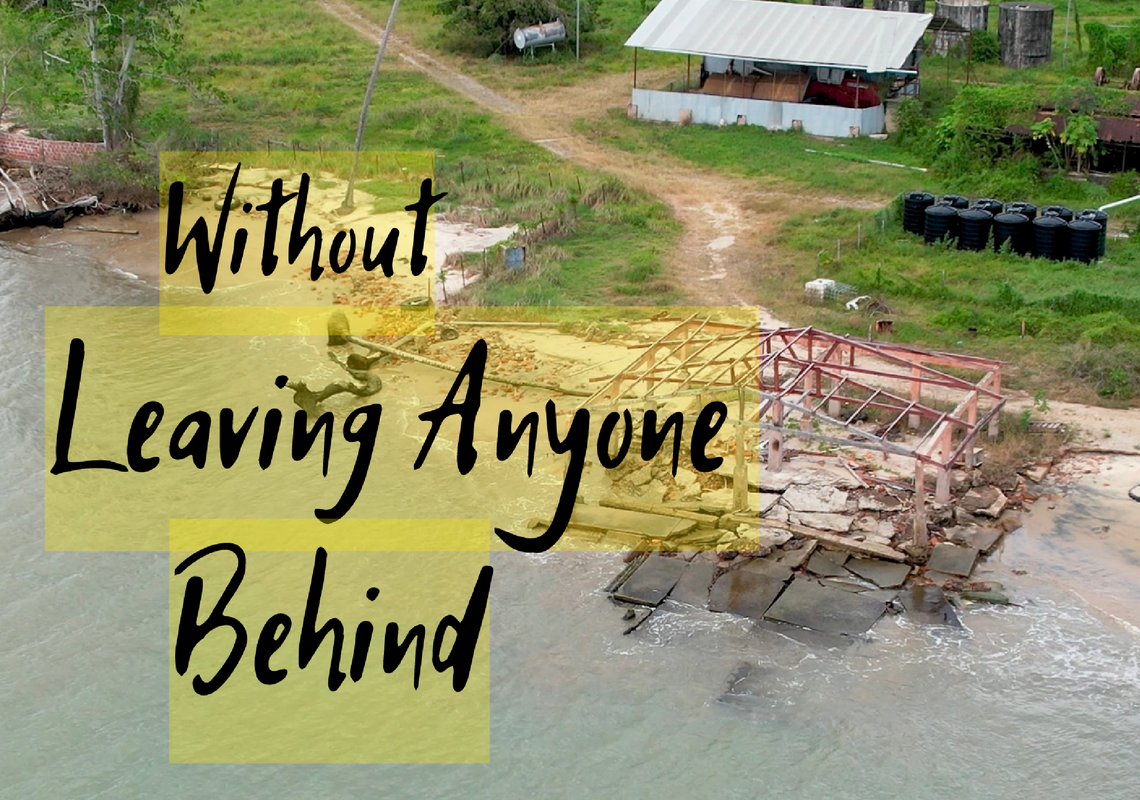 Screening & discussion of Without Leaving Anyone Behind
The energy discussion is polarized. Some believe that climate change is a crisis requiring nothing short of toppling the global economic system. Other people still question whether climate change is happening at all or whether it's human-caused. And then some believe climate change is both serious and actionable.
Join us after the film for a conversation with film director Sylvester Ndumbi, Dr. Harrie Vredenburg and moderator Supreena Sekhon, director of policy and engagement at Invest Alberta.
Wednesday, October 4, 2023, at The GRAND, doors open at 4 p.m.
Canadian firms outperform American firms environmentally. Are there any financial benefits?
Gain insights into how U.S. firms can increase profits, especially valuations, through good environmental performance, while Canadian firms do not experience any financial impact.
The role of collaboration in the energy transition
ESG & Risk: lessons from TransAlta's transition
The future of oil & gas industry
International perspectives & wisdom from Indigenous women.
Insights on financing sustainable projects
Innovation in financial services is needed to meet the increasing energy project demand.
Thoughts on sustainable finance
Alberta's role in Canada's energy transition and importance of vision setting.
Adjust to post-COVID reality
Finding your pathway to recovery and growth after the pandemic.
De-mystifying price differentials
Many wonder if Canadian oil prices will recover and if the differential will narrow again.
Canadian energy leadership
Canada's focus on being a leading environmental citizen has come into apparent conflict.
Blockchain: a non-technical presentation
Do you assume Blockchain only applies to cryptocurrency?
Implications of de-carbonization
What role are lower-emitting products already playing in Canada's energy mix?
Canadian business resilience in oil & gas
Creating a company framework strong enough to weather the most severe of recessions.
Water for a sustainable economy in Alberta
Global water resources are finite, but our population continues to grow.
Navigating the regulatory system
Root causes of mistrust in the energy regulatory process.
Case study, Co-op Refinery Complex
Safety in Operations: There are always lessons to be learned. 
Energy vs Environment. Do we have to choose?
Increasing methane emission reduction mandates could cost the industry millions of dollars.
Have we reached the bottom yet?
Have we seen the worst of the recession? and if so, when can we expect recovery?
Electrification of energy consumption
Assessing economic and environmental impacts of electrifying Canadian energy consumption.
What are acceptable risks?
The role of traditional and social media in resource conversations.
Creating a "Burning Platform"
Two methods can be leveraged to identify what a tangible "burning platform" could be.
The road from Paris goes through Calgary
Climate change is a hot topic on a provincial, national and global scale.