Connect with global energy thought leaders
The PETRONAS International Energy Speaker Series is your opportunity to see world-renowned and respected international energy experts and learn their unique perspectives on the global energy landscape. The series, held annually, is generously supported by PETRONAS Energy Canada. Join our mailing list to receive your invitation to connect with industry leaders who come to hear an international viewpoint on the energy industry.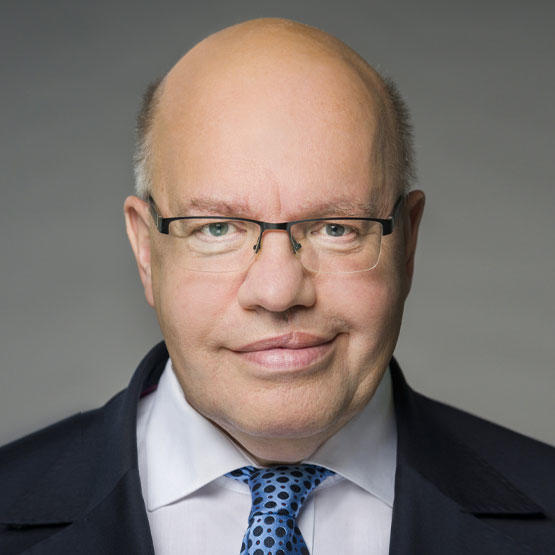 Photo credit: BPASteffen Kugler
Security vs Climate: What is Canada's Role?
On October 12, 2022 the PETRONAS International Energy Speaker Series was held featuring Peter Altmaier, former German Minister for Economic Affairs and Energy (2018-2021). Altmaier shared his insights into energy security and the tempo of decarbonization in Europe.