RBC Fast Pitch Competition
Hunter Centre for Entrepreneurship and Innovation (HCEI)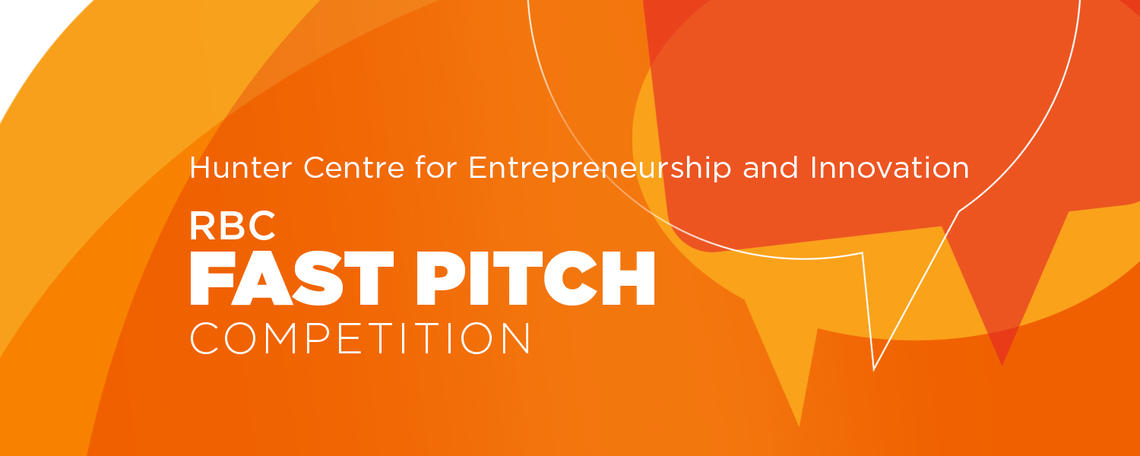 The RBC Fast Pitch Competition, one of our marquee events, showcases the top teams emerging from the required Bachelor of Commerce course in Entrepreneurial Thinking (ENTI 317) at the Haskayne School of Business. This experiential course motivates students to develop an entrepreneurial mindset by brainstorming possibilities, solving problems, and ultimately creating their own new venture concept aimed at capturing a unique market opportunity.
 Held annually in April, the RBC Fast Pitch Competition features the best of our undergraduate entrepreneurial thinkers on stage, pitching their new venture concept to a panel of esteemed judges, competing for cash and in-kind prizes to further develop their idea into a true startup venture.
Our partnerships with RBC Royal Bank, McCarthy Tetrault LLP, MNP LLP and William Joseph Communications in Calgary make this a truly spectacular event and create a unique opportunity for our student entrepreneurs.
RBC Fast Pitch past winners