What is Social Entrepreneurship?
Social Entrepreneurship uses business models – selling products or services – to solve social problems. Unlike traditional philanthropy, a social enterprise makes a social impact with a business model that creates value and is financially self-sustaining.

Different from traditional business, which makes money by solving a problem, social entrepreneurship makes money by directly solving a social problem – making those solutions more scalable and sustainable. In a very real way, social entrepreneurship is the best of both worlds, the social-problem solving intentionality of traditional philanthropy and harnessing the incredible power of markets typically associated with traditional business.

The spirit behind social entrepreneurship is at the centre of many of the discussions going on today about the evolution of capitalism.

As such, the new Trico Foundation Social Entrepreneurship Centre is one way the Haskayne School of Business, its students, and Calgary itself, can participate in - and ideally be at the forefront of - these crucial conversations.
Our collaboration with the Trico Charitable Foundation, coupled with our Trico Foundation Social Entrepreneurship Centre at Haskayne, builds on Calgary's strengths to create a flourishing social entrepreneurship ecosystem.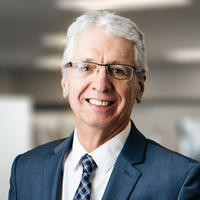 Jim Dewald, former Dean, Haskayne School of Business