The Trico Foundation Social Entrepreneurship Centre was established through the generous support of Wayne and Eleanor Chiu's family foundation, the Trico Charitable Foundation. Our centre is developing social enterprise education, supporting curriculum development and fueling teaching excellence. As there is growing recognition of the possibilities offered by social enterprises, Haskayne graduate students will have the unique opportunity to get in on the ground floor of a growing movement to do well by doing good.
We are educating the next generation of social entrepreneurs and developing research that makes social enterprises successful. The Trico Foundation Social Entrepreneurship Centre will play a role in helping Calgary become a hub for social entrepreneurship.
Read more about the launch of this new centre.
Interested in learning more?
Please email social.entrepreneur@haskayne.ucalgary.ca.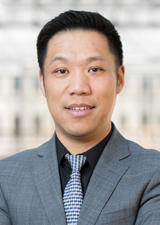 Kaili Xu
Director, Student Success
Director, Trico Foundation Social Entrepreneurship Centre
T: (403) 220-2912
E: kaili.xu@haskayne.ucalgary.ca
Office: Scurfield Hall 300
Alya Jinah
Experiential Learning Specialist, Trico Foundation Social Entrepreneurship Centre
T: 403.220.7152
E: alya.jinah@haskayne.ucalgary.ca
Office: Scurfield Hall 300