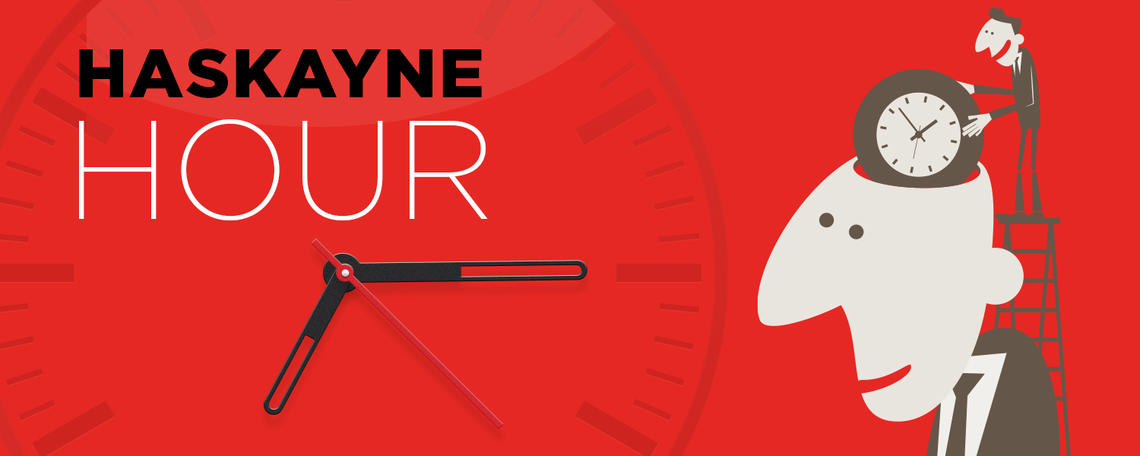 Everything you need to know – in one hour
Haskayne Hour is bridging the gap between academic research and real-world business problems.
Focused on delivering and discussing new research and its application to industry in a short timeframe, Haskayne Hour leaves attendees with applicable, new knowledge and better business practice.
COVID-19's Impact on Workforce: What to Think About Now – June 9, 2020
The COVID-19 pandemic has the potential to dramatically shift the modern workforce away from in-person and in-place contacts towards digital solutions, robots and remote employment. Science, technology, automation and artificial intelligence could play a greater role in the society. Come and hear a lively discussion about the likely growth areas and the areas where a large portion of workforce would be rendered surplus. How would this massive workforce restructuring play out? What you should you and society think about now to plan for these changes?
Tuesday, June 9, 2020
11:30 am – 12:30 pm MST (1:30 pm – 2:30 pm EST)
Webinar
Join our mailing list and stay tuned for information on the 2019 – 2020 season.
Collection of personal information
Your personal information is collected under the authority of section 33(c) of the Freedom of Information and Protection of Privacy Act. If you have any questions about the collection or use of this information, please contact the Office of Advancement at digital@ucalgary.ca
Missed a past Haskayne Hour? Watch here.