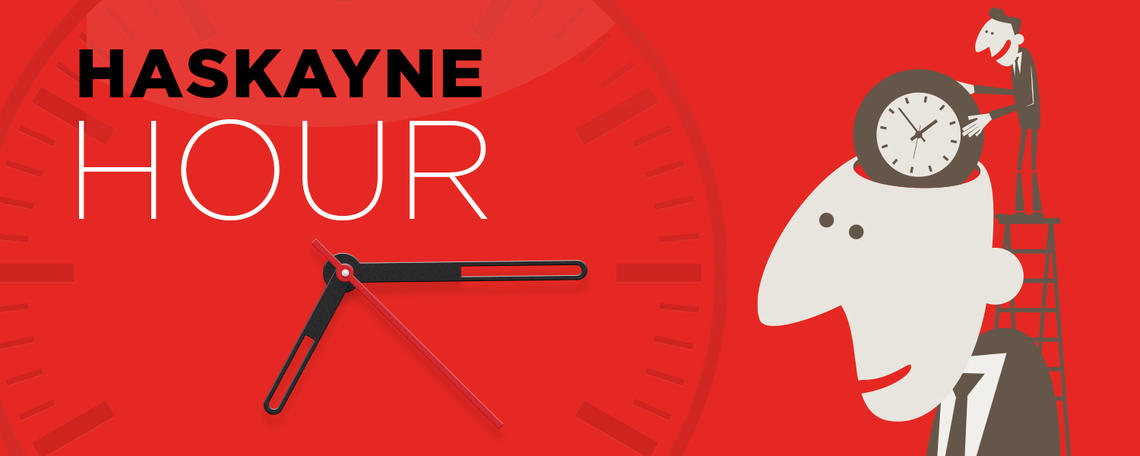 Everything you need to know – in one hour
Haskayne Hour is bridging the gap between academic research and real-world business problems.
Focused on delivering and discussing new research and its application to industry in a short timeframe, Haskayne Hour leaves attendees with applicable, new knowledge and better business practice.
Upcoming Haskayne Hour
Blockchains Beyond Bitcoin: The Rise of Decentralized Finance
April 14, 2021
There are numerous applications of blockchain technology beyond cryptocurrencies. Blockchain is a decentralized form of record keeping with almost no limit that also delivers security and transparency.
How does decentralized finance change the way we can use money? What are the challenges of regulation in a decentralized environment? What effect will decentralized finance have on asset management and banking? How will central bank digital currencies change the way we make payments and settle contracts?
About the speakers and moderator
Dr. Alfred Lehar, PhD is an Associate Professor in Finance at the Haskayne School of Business at the University of Calgary. His research interests include fintech, bank regulation, financial stability and corporate finance. Lehar holds a Limited-Term Professorship to study the impact of blockchain technologies on capital markets awarded by the Canadian Securities Institute Research Foundation. He is currently researching mining fees and price differentials in Bitcoin markets He was a member of the University of Calgary team that advised Bank of Canada on how to design a central bank digital currency, a "digital loonie".
Amy ter Haar is an independent lawyer who assists industry leaders to implement frontier research into practical business applications. Her expertise is in demand as a speaker, including presenting at the International Telecommunication Union's World Conference, the World Council of Credit Unions, and as witness before Parliament of Canada. She is the Program Director for the Osgoode Certificate in Blockchains, Smart Contracts and the Law as well as the Osgoode Certificate in Privacy and Cybersecurity Law. She was a contributing author to the first edition of A Practical Guide to Smart Contracts and Blockchain Law (LexisNexis) and co-author of the forthcoming second edition. She is presently pursuing a PhD in law.
Moderator will be Dr. Yrjo Koskinen, PhD, Associate Dean of Research and Business Impact and Professor of Finance at the Haskayne School of Business.
Missed a past Haskayne Hour?