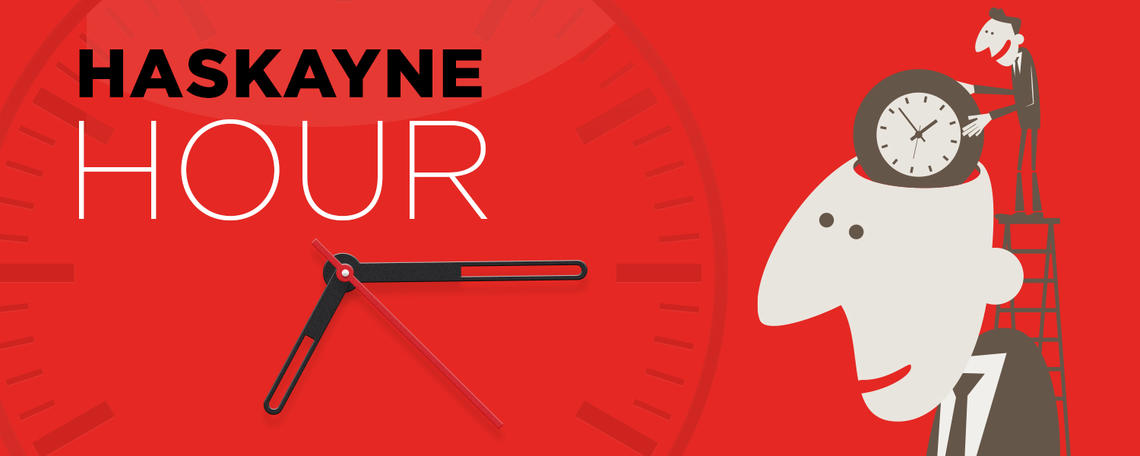 Everything you need to know – in one hour
Haskayne Hour is bridging the gap between academic research and real-world business problems.
Focused on delivering and discussing new research and its application to industry in a short timeframe, Haskayne Hour leaves attendees with applicable, new knowledge and better business practice.
Fake news and the big business of behavioural tracking
You are leaving digital breadcrumbs across the internet and they are being used to target fake news to you. What is being tracked? How do you prevent it? How can we help stop the cycle of fake news?
Join us for our popular Haskayne Hour series, where we pair Haskayne faculty with experts in the field to provide you with unique perspectives to influence your business strategy and practice.
Hear from Haskayne alumnus Gary Kovacs, BComm'90, MBA'99 who will bring his leadership experience in the software industry to the digital discussion. Haskayne researcher Dr. Raymond Patterson, PhD will share the latest research in data privacy and fake news and what it means to you. Moderated by Cara Wolf, BComm'97, MBA'05, a Haskayne alumnus who will bring in a Calgary perspective on cybersecurity. 
Haven't been to a Haskayne Hour? Check out our archives.
Wednesday, September 23, 2020
11:30am – 12:30pm MDT (1:30 – 2:30pm EDT, 10:30 – 11:30am PDT)
There is no charge for this event.
Missed a past Haskayne Hour?