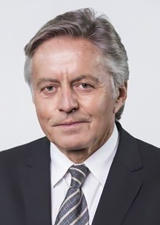 Mac Van Wielingen
Mac Van Wielingen provides leadership support for ARC Financial with a focus on strategy, corporate development and investment decision-making.  Mac was a founder of ARC Financial in 1989 and ARC Resources Ltd. in 1996.
ARC Financial is a leading private equity investment management company focused on the oil and gas sector in Canada with currently approximately $5 billion of capital under management.
ARC Resources Ltd. is one of Canada's largest conventional oil and gas companies with current daily production of approximately 110,000 barrels of oil equivalent and total market capitalization of approximately $7 billion.
Mac is a founder and directors of ARC Resources Ltd., a past and current director of numerous other companies within the oil and gas sector, and is active in various capacities in the community and the not-for-profit sector. 
Mac is Chairman of the Board of Directors of Alberta Investment Management Corporation, a provincial crown corporation responsible for managing approximately $85 billion on behalf of public sector pension, endowment and special purpose funds. 
Mac is also President of Viewpoint Capital Corporation, a private family-owned investment company, and President of Viewpoint Foundation, a private charitable foundation.
Mac has a passionate interest in leadership, organizational culture and communication which has grown from 30 years of successful entrepreneurship and corporate executive leadership. These interests drive his involvement in writing and speaking on related themes. In 2011, Mac won the Prairies Ernst and Young Entrepreneur of the Year award, and in 2013, Mac was the recipient of the Calgary Ivey Leadership Award, and in 2014, he received the Distinguished Business Leadership Award from the Haskayne School of Business, and the Calgary Chamber of Commerce. In June 2014, he became an Adjunct Professor at Haskayne School of Business and was awarded an honorary Doctor of Laws from the University of Calgary. Most recently, in February 2015, Mac was awarded the C-Suite Executive Leadership Award for Chairman of the Year, ARC Resources from Alberta Oil.
As a co-founder of the Canadian Centre for Advanced Leadership in Business (CCAL), Mac is actively involved at the University of Calgary. CCAL's mission is to support the introduction of advanced understandings of business leadership into business education, with a focus on performance and ethics.
Mac is an Honors' graduate of the Ivey School of Business in finance and has also studied post graduate economics at Harvard University.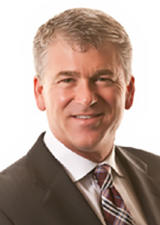 Kevin Brown
Kevin Brown has overall responsibility for ARC Financial Corp., including oversight of the investment decision-making process and strategy. Kevin is a member of ARC's executive, investment and strategy committees. He currently represents ARC Financial Corp. on the boards of Unconventional Gas Resources and Seven Generations Energy Ltd.
Kevin joined ARC Financial Corp. when it was founded in early 1989, accumulating over 20 years of energy related finance, investment research, corporate strategy and direct investment experience. He was head of ARC's investment research business from 1993 to 2001, co-head of ARC's corporate advisory business from 1996 to 1998, and president and CEO of ARC's publicly traded, close-ended ARC STRATEGIC Energy Fund, formed in 1998 and successfully wound-up in 2001.
Prior to joining ARC Financial Corp., Kevin worked for the Canadian Energy Research Institute where he was extensively involved in the economic analysis of global and North American energy markets. He obtained an MA in economics (1986) and a BSc in chemical engineering (1984) from the University of Alberta. He is a professional engineer, registered in Alberta. Kevin is currently chair of the United Way Special Gifts Advisory Committee and former chair of the United Way of Calgary's Major Donor Committee.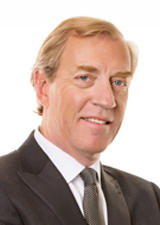 John Dielwart
After his retirement from ARC Resources Ltd., John Dielwart has re-joined ARC Financial Corp. as vice-chairman. Mr. Dielwart provides leadership support for the executive team in the areas of internal governance and investment decision-making. With his extensive background in creating, building and leading one of Canada's most successful oil and gas companies, mentorship of ARC Financial employees as well as management of ARC's investee companies is a primary responsibility. He is a member of ARC's Investment and Strategy committees, and currently represents ARC on the board of Modern Resources Ltd.
Mr. Dielwart is founder, director, and the former CEO of ARC Resources Ltd., which owns and operates oil and gas properties in Western Canada. He oversaw the growth of ARC Resources Ltd. since inception in 1996 to current production in excess of 94,000 barrels of oil equivalent per day (6:1).
Prior to joining ARC in 1994, Mr. Dielwart spent 12 years with a major Calgary-based oil and natural gas engineering consulting firm as senior vice-president and a director where he gained extensive technical knowledge of oil and natural gas properties in Western Canada. Mr. Dielwart also spent the first five years of his career with a multinational oil and gas company.
Mr. Dielwart has a Bachelor of Science with distinction in civil engineering from the University of Calgary (1977). He served two, three year terms as Governor of the Canadian Association of Petroleum Producers (CAPP) including 18 months (2002 to 2004) as chairman. He is also a member of the Board of Directors of Alberta Innovates – Health Solutions and Board Co-Chair of the Sheldon Kennedy Child Advocacy Centre.
Hal Kvisle
Hal Kvisle has worked in the oil and gas industry since 1975. He is the former president and CEO of Talisman Energy Inc.,  president and CEO of TransCanada and  president of Fletcher Challenge Energy Canada Inc., and played a leadership role with Dome Petroleum.
Mr. Kvisle is a member of the Board of ARC Resources Limited. He also occupies a board position with Northern Blizzard Resources and is chairman of the Nature Conservancy, Canada. Previously, Mr. Kvisle chaired the Board of Governors at Mount Royal University and the Board of the Interstate Natural Gas Association of North America.
Mr. Kvisle was recognized as Canada's Outstanding CEO of the Year in 2008. He received the Canadian Business Leader Award in 2009, the Distinguished Business Leader Award in 2010, and the Fraser Institute's T. Patrick Boyle Founder's Award in 2011. He holds a Bachelor of Science with distinction in engineering from the University of Alberta and an MBA from the University of Calgary.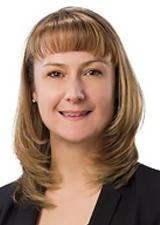 Lisa Olsen
Lisa is Vice President, Human Resources of ARC Resources and has been with ARC since 2008.  Lisa has over 18 years of experience in the Human Resources and leadership development fields.  Prior to joining ARC, she held HR leadership positions at Sherritt International  working with their oil, gas & power joint venture in Cuba and at Coca-Cola Canada leading their western Canada HR operations.  Lisa is active in the community and volunteers her time in a variety of ways.  She currently serves on the board of Enviros Wilderness School.  Lisa has a Bachelor of Communications from Simon Fraser University and an HR Management Certificate from the BC Institute of Technology.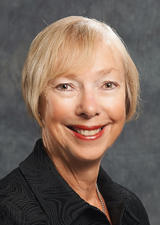 Ruth Ramsden-Wood
Formerly a teacher and principal in the Calgary Board of Education, Ruth Ramsden-Wood has recently completed 14 years as president and CEO of United Way of Calgary, an organization engaged in building community solutions to some of the most intractable social issues, raising $54M annually. 
Ruth remains actively engaged in the Calgary community. She is the current past president of the Calgary Chapter of the International Women's Forum and Chair of the Nominating Committee and the vice-president of the Alberta Champion Society. She is also an active member on numerous boards, including the Board of Governors for Mount Royal University (chairing the Academic Affairs Committee), the Board of the Calgary Opera and the Board of the Institute for Canadian Citizenship. Ruth is also a member of the Responsible Canadian Energy Advisory Group for the Canadian Association of Petroleum Producers (CAPP) and the Calgary Greenway Patrons Council. 
Ruth has received numerous awards including an Honorary Doctorate of Laws from the University of Calgary, the Strategic Leadership Forum's President of the Year and Consumers' Choice Business Woman of the Year. A recipient of the Queen Elizabeth Diamond Jubilee Medal for volunteer service and the Alberta Centennial Medal, Ruth has dedicated her life to creating conditions for people to reach their full potential and to creating lasting change. She holds an MA from Teacher's College at Columbia University.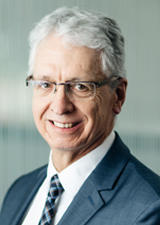 Jim Dewald
Jim Dewald is the dean of the Haskayne School of Business and an associate professor in the strategy and global management area. A business leader who can provide an effective bridge between strategy theory and on-the-ground practice, his research interests are related to the micro-foundations of strategy formulation and implementation. Specifically, his work has contributed to the constructs of cognitive resilience, entrepreneurial thinking and strategic response to disruptive innovations, most specifically business model innovations.
Jim has two books, two book chapters, and several articles to his credit, including publications in Entrepreneurship Theory and Practice and the Journal of Management Studies. He has received research awards from the United States Association of Entrepreneurship and Small Business, the Real Property Association of Canada, the Alberta Real Estate Foundation, and the University of Calgary. In addition, he was awarded the MBA Society's Outstanding Teaching and Learning Award for the 2007/2008 academic year. 
Jim holds a BSc in civil engineering and MBA from the University of Alberta, and a PhD in strategy and global management from the University of Calgary. Prior to entering academe, he was active in the Calgary business community as the CEO of two major real estate development companies and a leading local engineering consulting practice, and as president of a tech-based international real estate brokerage company. He was recognized as Calgary Citizen of the Year (1999) and is an honorary member of the Appraisal Institute of Canada. Currently, Jim sits on the board of Boardwalk REIT, the West Campus Development Trust and the Certified General Accountants Association of Alberta.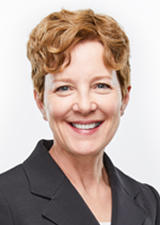 Nancy L. Smith
Nancy provides support for the ARC team on risk management, investment strategy and investor relations. She is a member of ARC's Investment and Governance Committees and chairs the ARC Energy Funds and ARC Financial Corp. Audit Committees.
Nancy joined ARC in 1999 as Chief Financial Officer with prior experience in the oil and gas industry and in corporate banking. She has a Master of Business Administration and a Bachelor of Arts in Economics from the University of Alberta.  Nancy is also an Institute of Corporate Directors Certified Director.
Nancy is a member of the Board of Directors of ARC Resources Ltd.  Nancy serves as the Chair of the Advisory Board for the Centre for Advanced Leadership at the University of Calgary and is an associate with the Creative Destruction Lab (Rockies).
Leadership Development Team