Our History
The Canadian Centre for Advanced Leadership was created in 2012 by a group of like-minded visionaries at ARC Financial/ARC Resources: Mac Van Wielingen, John Dielwart, and Kevin Brown. The Centre was created as a response to the financial crises of 2008, with a goal of developing strong, ethical leadership skills in Haskayne students.
Our Vision
Evidence-based leadership education and research prevail in how people learn to lead.
Our Mission
To help people build their leadership and ethical capabilities for the betterment of society.
Historical Spotlight
In the wake of the '08 financial crisis, visionary philanthropists were inspired to launch the Canadian Centre for Advanced Leadership in Business (CCAL) at the Haskayne School of Business. CCAL — Canada's most emergent centre of leadership research and education — creates a platform to build leadership capacity in students, works with the business community and is consistently at the forefront of leadership research. Watch the video for a discussion of the creation of this centre for leadership research and training.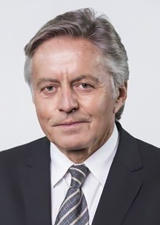 Mac Van Wielingen
Mac Van Wielingen is an investment management executive, corporate director, entrepreneur, and philanthropist, and he has been called "Calgary's corporate radical" for his progressive thinking and unique grasp of corporate leadership, governance, and strategy. His vision, knowledge, and insights have been developed through extensive experience in building and directing businesses and by his learnings as a self-described "student of business leadership."  
Currently, Mac is the founder and chair of Viewpoint Group and a co-founder of Viewpoint Investment Partners (VIP).
Mac is a founding member of the Business Council of Alberta, servicing as vice chair and director (2019-2021), Mac recently was appointed chair of the board (2022). The Business Council of Alberta was created with the purpose of "making life better" for Albertans and all Canadians.
He serves on the Board of Directors for the Institute for Corporate Directors (2018-present) and is a member of the recently formed Chart the Future Committee sponsored by the ICD and TMX Group. Mac served as chair of the Board of Alberta Investment Management Corporation (AIMCo) (2014-2017), where he joined as an original director in 2007.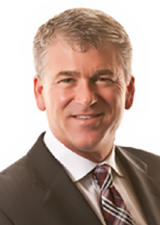 Kevin Brown
Kevin Brown has overall responsibility for ARC Financial Corp., including oversight of the investment decision-making process and strategy. Kevin is a member of ARC's executive, investment and strategy committees. He currently represents ARC Financial Corp. on the boards of Unconventional Gas Resources and Seven Generations Energy Ltd.
Kevin joined ARC Financial Corp. when it was founded in early 1989, accumulating over 20 years of energy related finance, investment research, corporate strategy and direct investment experience. He was head of ARC's investment research business from 1993 to 2001, co-head of ARC's corporate advisory business from 1996 to 1998, and president and CEO of ARC's publicly traded, close-ended ARC STRATEGIC Energy Fund, formed in 1998 and successfully wound-up in 2001.
Prior to joining ARC Financial Corp., Kevin worked for the Canadian Energy Research Institute where he was extensively involved in the economic analysis of global and North American energy markets. He obtained an MA in economics (1986) and a BSc in chemical engineering (1984) from the University of Alberta. He is a professional engineer, registered in Alberta. Kevin is currently chair of the United Way Special Gifts Advisory Committee and former chair of the United Way of Calgary's Major Donor Committee.
Avik Dey
Avik Dey will be responsible for NOVA Chemicals' finance, strategy, information technology, and government relations teams, reporting to Luis Sierra, President and CEO. He will become a member of NOVA's senior executive committee and will be based in Calgary, AB.
Dey joins the company from the Canadian Pension Plan Investment Board (CPPIB) where he most recently served as Managing Director, Head of Energy & Resources. While at CPPIB, Dey held numerous board memberships and led the strategy to build the portfolio of one of the world's leading private investors focused on energy transition. Throughout his 20-year career, Dey has invested over US$9Bn of private and public capital and is an established, highly regarded investor, entrepreneur, and corporate executive. He has held senior financial, accounting and control leadership positions across energy, investment management and professional sports in Canada and the U.S.
Dey currently serves as a director of Enactus Canada. He has recently served on the boards of Calpine Corporation, Seven Generations Energy, Wolf Midstream and Chaired the boards of Teine Energy and Crestone Peak Resources. Dey was named to Canada's Top 40 under 40 for 2017 and holds a Bachelor of Commerce from the University of Calgary.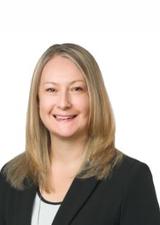 Lisa Olsen
Lisa Olsen is Senior Vice President,  People & Corporate, for ARC Resources. Ms. Olsen oversees the Company's corporate functions including governance, human resources, internal communications, office services, and information management. In addition, she is accountable for the Company's ESG reporting and disclosure efforts, with a focus on social and governance practices. With more than 20 years of human resources and corporate experience, Ms. Olsen brings expertise from the domestic and international energy industry and the global consumer industry. Most recently, she served as Vice President, Human Resources from 2016 – 2021. She joined ARC in 2008 as the Manager of Human Resources and has taken on roles of increasing responsibility since. Prior to joining ARC, she spent more than 10 years leading the human resources functions in both a Canadian crude oil and natural gas company with international operations, as well as for a major international consumer brand. 
In 2020, Ms. Olsen was named to the Global Female Influencer 275 list by the Energy Council. Currently, she serves as Board Chair for Enviros and as a member of the Canadian Centre for Advanced Leadership at the University of Calgary. Ms. Olsen has a Bachelor of Communications from Simon Fraser University and a Certificate of Management Excellence from Harvard Business School, Executive Education.
Jacquie Broadfoot
Jacquie Broadfoot spent many years in engineering and business roles in the energy sector. After retirement, she developed her next career as an artist, with her paintings selling in various Alberta and Southern California galleries.  Throughout her life, she has also volunteered with non-profits and their boards.  Jacquie has an engineering degree from the U of A, and an MBA from the U of C's Haskayne School of Business.  She has a passion for connecting with people, and an inquisitive nature, which have taken her to many parts of the globe.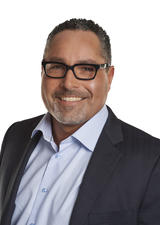 Colby Delorme
Colby Delorme has held leadership positions in the Canadian and international energy, pipeline, and power generation industries over the past three decades. he is the current board chair of ARC Resources, former president and CEO of Talisman Energy Inc., former president and CEO of TransCanada Corp., and member of numerous boards and charities.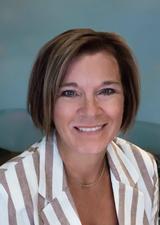 Karen Macdonald
Karen MacDonald is the Executive Director and CFO of Viewpoint Group where she is responsible for the strategic, financial and compliance activities of several privately held entities. As part of this role, she manages the philanthropic strategy for Viewpoint Foundation and is a Director of Viewpoint Investment Partners Corporation, an investment manager focused on building global, multi asset strategies. She also sits as a Director of Calvert Home Mortgage Investment Corporation and Radostits Holdings Inc. and as an Advisor to Monark Inc.  
Prior to working with Viewpoint, Karen held financial related positions with private equity, manufacturing, and accounting firms. Along with her strong financial acumen, Karen has deep experience in family office management and private company governance. She holds a Bachelor of Commerce in Accounting from the University of Alberta, is a CPA, and a Family Enterprise Advisor.
Karen grew up as a third-generation member of a business family and learned early on the importance of supporting and engaging with the community. She acts as an advisor and mentor to many young professionals and is most engaged when her guidance enables others to tackle their most pressing challenges. Karen has worked as a volunteer and a director for many not-for-profit organizations and currently is a Director of Family Enterprise Canada and CAWST and sits on the Canadian Avalanche Foundation Investment Committee. She is a member of the Management Advisory Committee and the External Advisory Group for CCAL (Canadian Center for Advanced Leadership) which are both part of the University of Calgary's Haskayne School of Business.  Karen loves the outdoors and enjoys her time skiing, cycling and hiking with family and friends.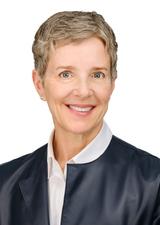 Nancy L. Smith
Ms. Smith has over 35 years of experience in private equity investment, corporate finance and the energy industry. She spent the past two decades with ARC Financial Corp., Canada's largest energy focused private equity firm; initially as CFO and then as a Managing Director. Nancy's work has been concentrated in the areas of strategy, investment and risk management as well as fund management. She was a member of ARC Financial's Investment Committee, Board of Directors, Chaired the Audit Committee and has served on the Boards of numerous portfolio and other companies.
Ms. Smith currently provides advisory support to early stage ventures, Chairs the Board of Provision Analytics Inc., Chairs the External Advisory Group for the Canadian Centre for Advanced Leadership at the University of Calgary and is a mentor with the Creative Destruction Lab, a technology venture incubator operating through universities across Canada. Nancy is also a member of the Business Council of Alberta's Energy and Environment Committee.
Prior to joining ARC Financial, Ms. Smith worked in a variety of areas at Petro-Canada; in Finance throughout the period of it's privatization, in Upstream Marketing and in Pension Management.  She spent the first several years of her career in Corporate Banking after graduating with a BA (Economics) and an MBA.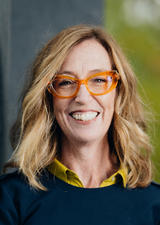 Cari Din
Cari Din grew up in the sport of artistic swimming. As part of the Canadian national team, she competed in more than 40 international competitions, culminating in an Olympic silver medal. Cari coached artistic swimming for many years and led the UCalgary Dinos to seven national titles. Dr Din earned a PhD in Kinesiology with a specialization in Leadership Behaviour in 2013. As a tenure-track professor, Cari has won five UCalgary Student's Union Teaching Excellence Awards and one UCalgary Teaching Excellence Award and is a UCalgary Teaching Scholar leading a culture-change project focused on enriching experiential learning in science labs.
Adjunct Associate Professor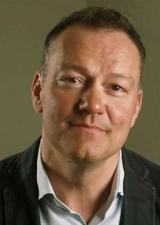 Jamie Clarke

Jamie Clarke has stood on the top of Everest twice — in 1997 and 2010. But he failed the first two times. He's crossed the barren Empty Quarter, learning to trust ancient cultures for survival. And he's launched a successful e-commerce start-up — and saw it succumb to intense competition. Jamie's upbeat perspectives from the roof of the world to the peaks of business success have made him a favourite with leading companies and organizations: Washington Capitals, IBM, Kraft, NFL and the Wall Street Journal seek out his expertise on perseverance, leadership and teambuilding. He has recently joined the Haskayne Team as an Adjunct Associate Professor.