At the Canadian Centre for Advanced Leadership in Business (CCAL) we are motivated by our compelling Why Statement, which is: We believe that educating leaders in advanced leadership principles will transform the future of business and its role in society.
Advanced leadership is a part of life in many ways, and leadership education at the Haskayne School of Business is part of many courses, whether they are located in the classroom setting or in the beautiful and challenging natural environment of Alberta.
Great discoveries are the output of studying important and, at times, provocative questions. What is advanced leadership? How is leadership advanced? These are two fundamental questions that are at the core of CCAL's long-term vision and strategy.
The fast-changing environment facing businesses today highlights the need for ethical guidelines and discussion, supported by shared information and solid research. CCAL offers courses in business ethics as well as current research and great lectures from leading North American ethicists.
The Community for Advanced Leadership, business leadership that builds sustainable capability of people and profit, is growing! Our community is active through student and business involvement with CCAL and informational, social and speaking events and competitions.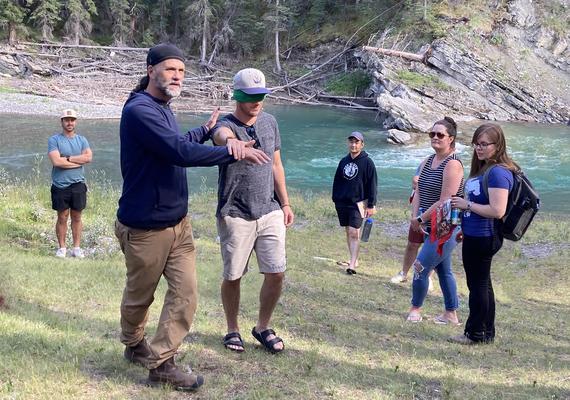 Haskayne Adventure Leadership
"This class without any doubt, across two masters degrees, is the best class I have ever taken. It is a rare thing for a class to fundamentally impact your life, but that is what this class has done. Experiential learning, grounded in Indigenous ways of knowing, allowed each student to interact and immerse themselves in a way that was impactful and meaningful."
Kimberley Andrews, MBA Student
Connect with us on Social Media