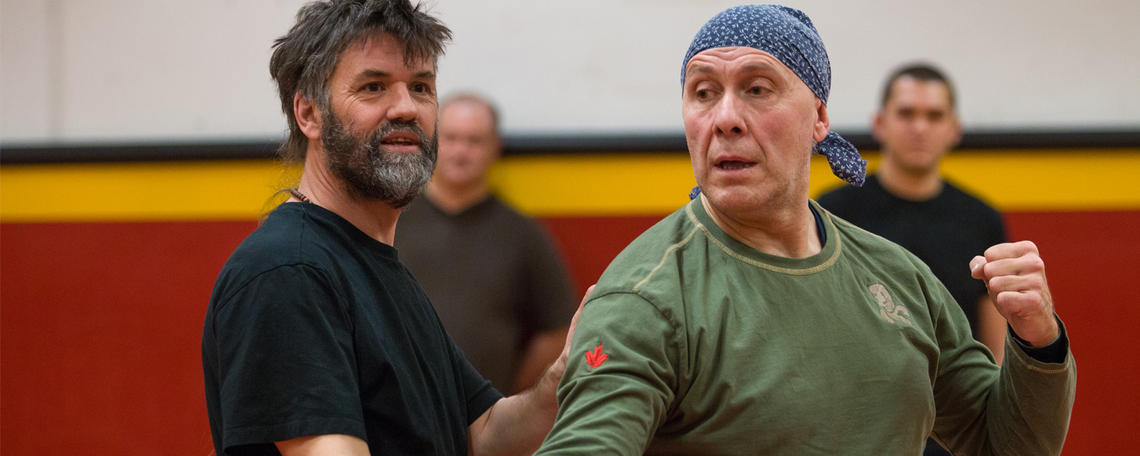 The Canadian Centre for Advanced Leadership for Business Leadership Dojo follows traditional Japanese martial arts approach, using a somatic coaching approach and mindfulness techniques, to help students explore and embody the principles of advanced leadership.  Participants work through a range of dynamic scenarios, both alone and with partners, that mirror the leadership opportunities they encounter as individuals, as Haskayne business students, as employees and as community members. Our goal is to support students to respond instinctively to such leadership opportunities with greater levels of self-awareness, confidence and effectiveness.
What happens at a Leadership Dojo?
The Leadership Dojo is a 90-minute session modeled on the structure of a traditional martial arts class. A typical class will explore a particular leadership theme and may include stretching, rolling, breathing & meditation exercises, mindfulness & awareness practices, martial arts techniques, teaching stories and group discussions and reflection.
The atmosphere is one of great respect, safety and personal growth for all; this is not a gym or a fight club and there is no sparring or competition. Physical fitness, muscular strength or previous experience are of little importance here; you will be able to learn something valuable whatever your background.
The program is instructed by Dr. Julian Norris.