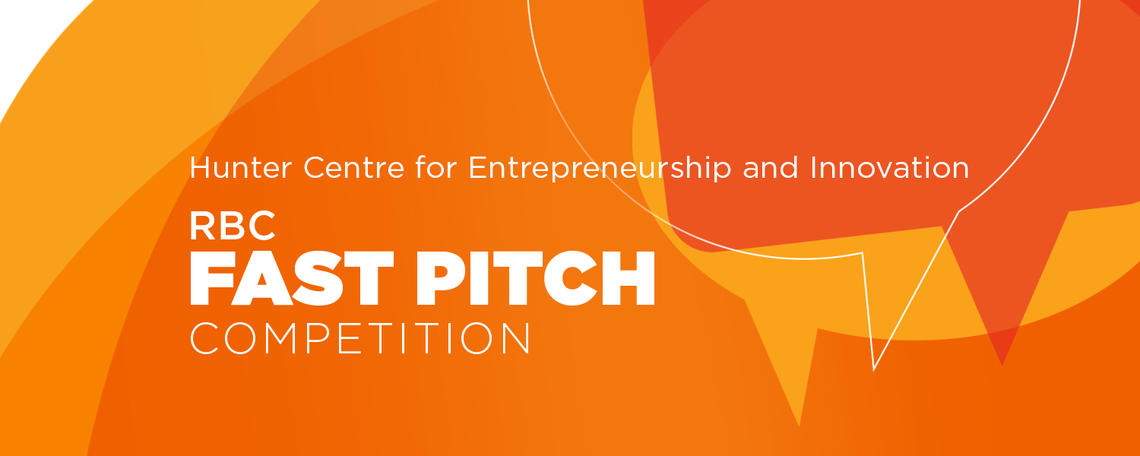 Register below to vote for the People's Choice Award and to watch the RBC Fast Pitch Winner Announcement at 4:30 pm on Friday, May 6th, 2022.
ChimpCrimpz
Our team: Alisha Kaura, Flynn Roberts, Campbell Laidlaw, Jake Therrien, Arbaz Ayaz
The problem we are solving: rock climbers are faced with the difficulty of finding effective grip training equipment that does not involve tedious actions and can be incorporated into their already exiting workouts. 
How we are solving the problem: by creating a lightweight grip training glove that uses resistance band technology and increased friction to allow for both improved grip strength training and ease in climbing.
Miggy Freeze
Our team: Sara Canizales, Mikayla Brabant, Michael McKibbin
The problem we are solving: lack of alternatives for reducing the effects of migraines without ingesting something.
How we are solving the problem: by creating a wellness device that is a natural, reusable and fast-acting alternative to treating migraines. The Miggy Freeze is a mouth guard which has an ice pack that sits on the roof of your mouth. This device would mimic the effect of a brain freeze without having to ingest large amounts of ice cream or cold water to achieve the same effect. 
BioBox
Our team: Joshua Fuerbringer, Kayla Michael
The problem we are solving: an estimated 5.5 billion amenity bottles are thrown out every year by the top 300 hotels globally, and these are typically made from single-use plastics which are terrible for the environment.
How we are solving the problem: by creating a biodegradable hotel amenity kit made from the eco-friendly materials Wheat Straw and PVA and it is the perfect eco-friendly solution for single-use plastic amenity bottles.