The University of Calgary has embarked on its largest fundraising campaign ever. With a goal to raise $1.3 billion, Energize: The Campaign for Eyes High promises to positively charge our campus community, our city and beyond – and the Haskayne School of Business has a major role to play.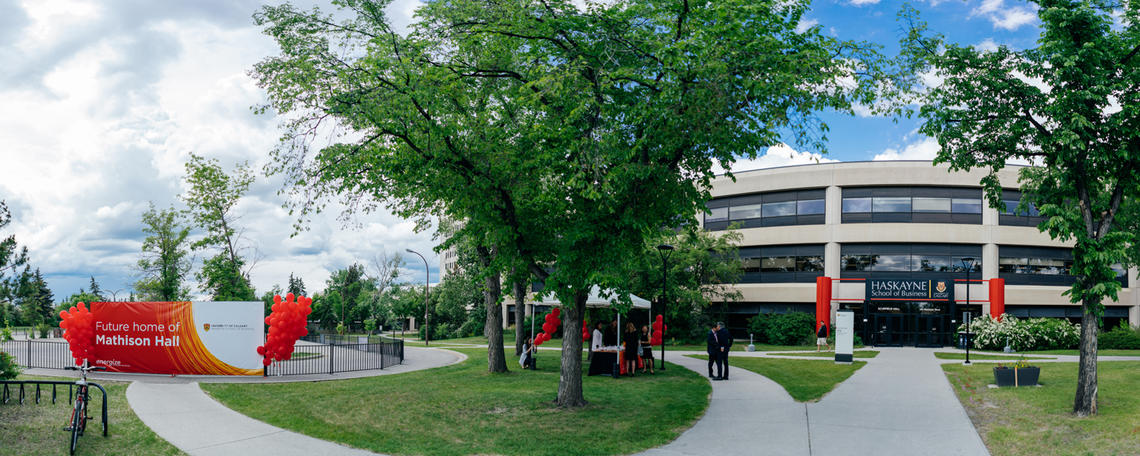 Haskayne capital expansion project
The new Mathison Hall, together with a renovated Scurfield Hall, will be the heart and home of the Haskayne School of Business. When it opens in 2022, Mathison Hall will offer business students a state-of-the-art learning environment, provide much-needed classroom space at the University of Calgary and propel the school to the next level. Mathison Hall is named in honour of Calgary business leader and philanthropist Ronald P. Mathison, who spearheaded the philanthropic funding for the building with a $20 million gift.
Together we will create leaders who will energize the future of business
With your support, we can bring the power of transformative leadership at the Haskayne School of Business to the world. You will help us attract the rising stars, educate future generations of students, build community connections and continue vital research that elevates Calgary as a source for solutions to some of the most pressing business problems of our time.