PhD students have the opportunity to make a significant and lasting contribution to the field of management. We provide a collaborative, supportive and intellectually stimulating research environment for the discovery and dissemination of knowledge applicable to the business community.
The Haskayne funding package is one of the most generous among Canadian business schools.
Additionally, scholarships, opportunities for publication and co-authoring articles in leading academic journals, and Support to attend conferences in years two, three and four of the program is possible. Support is subject to approval prior to attending, and is contingent upon the student presenting at the conference.
We encourage early and continual involvement in research and give students the flexibility to explore topics of personal interest. Haskayne provides excellent supervisors who will work closely with you both in the classroom and on research projects, and provide essential resources and training in quantitative and qualitative methods and research design. A Haskayne PhD enhances communication skills, creativity, critical inquiry and confidence, in partnership with diverse professional networks and mentors.
Generous Funding
The Haskayne funding package is one of the most generous among Canadian business schools.
Flexible Program
The Haskayne PhD program is a full-time, research-intensive and highly flexible program that allows students to tailor courses to their needs and interests.
Outstanding Supervisors
All of our professorial faculty members are active researchers. Most are available to supervise students and work jointly with them on research projects.
Hear from some of our current PhD students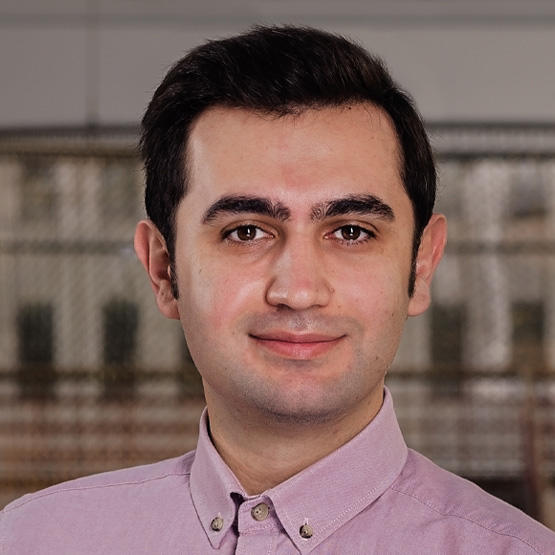 Mahdi Shakeri
Several factors drove me to choose the Haskayne School of Business for my PhD. First, the Haskayne PhD program is uniquely structured to pave the way for your professional and intellectual growth. PhD students take a diverse set of courses not only from the business school but also from other departments and even other universities. After taking the courses, PhD students teach at least two courses, which is an invaluable experience for their future careers. Haskayne's faculty members are experts in their fields and have access to real-world problems, practitioners, and data. PhD students work with these faculty members in close collaboration, which can enable PhD students to thrive in their research. Lastly, Calgary is a diverse, peaceful, and beautiful city with a growing economy, which makes it an ideal place to work and live in. All in all, I found the Haskayne School of Business a place for endless opportunities for career growth and personal development.
My research is in the field of Healthcare Operations Management and focuses on real problems that arise in healthcare delivery systems such as long wait times for emergency services. An aging population, shortages in capacity, and poor resource management are some underlying reasons for such issues. In my research, I adopt analytical tools such as stochastic decision-making, optimization, and simulation to propose novel and effective solutions which are capable of alleviating long wait times and other inefficiencies in real-world healthcare environments. Ideally, my research can play a part in providing emergency services in an efficient manner which in turn has a significant impact on delivering safe and effective health care to the public.
Haskayne provided me with the tools I need for my research. The flexible PhD program allowed me to take various courses to build my theoretical background. Moreover, the knowledge and experience of faculty members; especially my supervisor, Dr. Marco Bijvank; helped me to find practical research questions, choose appropriate methodologies, and develop my research skills. Furthermore, Haskayne's collaborative environment and its connections with the real world gave me the opportunity to transition from theory to practice.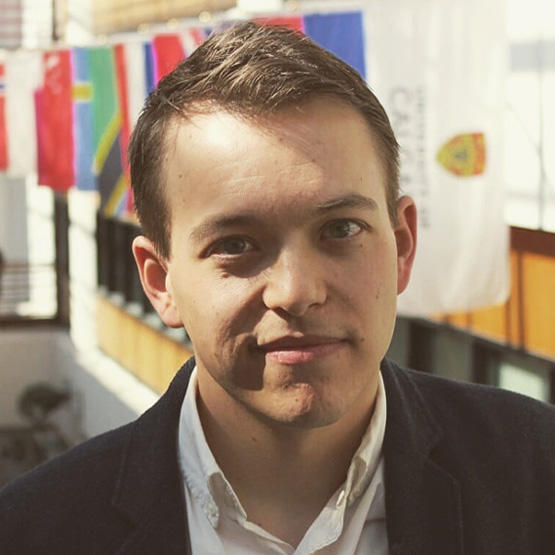 Philip Piercey
Like many prospective PhD students, I compared programs from potential schools. I found that Haskayne has a strong collection of researchers and substantial student supports. For my areas of interest, which are in entrepreneurship and innovation, I further learned that Haskayne and the University of Calgary have uniquely invested in entrepreneurship teaching and research. This was crucial for my decision, since I knew that I would find colleagues and encouragement for my interests.
My dissertation research examines entrepreneurship and innovation phenomena through a location-based lens. I am interested in the ways in which entrepreneurial ecosystems influence entrepreneurs' decision-making and how location can impact the innovation activities of small firms. My research will hopefully inform policy interventions, allowing them to be more attuned to the needs and expectations of entrepreneurs and small firms.
Haskayne has a welcoming community of researchers. The courses were also tailored to my development as a researcher, both in terms of content (i.e., entrepreneurship, innovation courses) and methodologies (e.g., meta-analysis, qualitative methods, quantitative methods), and a variety of workshops. My supervisor, Haskayne, and the University of Calgary, supported my efforts to obtain data for research through grant funding. Finally, for dissemination of research findings, I have received financial assistance to present my research at conferences and guidance from fellow researchers at Haskayne and the wider university community for preparing manuscripts.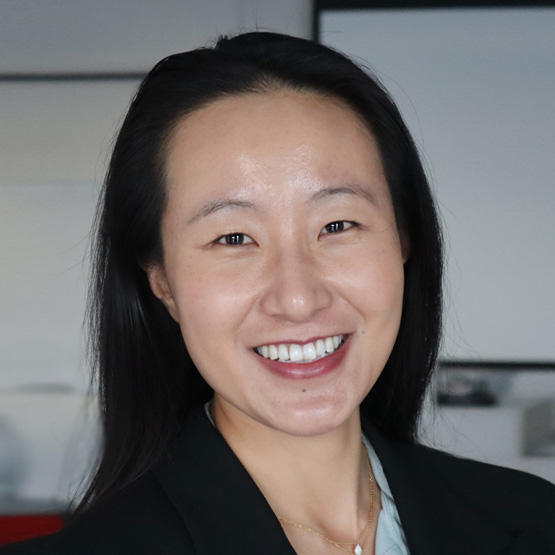 Xiaoying Wang
The initial reason I came to the University of Calgary was that my husband was doing a PhD here and spoke highly of the university. It motivated me to do another PhD, even though I already had a PhD in economics. Then everything happened naturally. Haskayne has world-class scholars doing cutting-edge research, which aligns with my research interests. I was lucky enough to meet some faculty before joining the program. Their encyclopedic knowledge, enthusiasm for their work, willingness to help, and vibrant research atmosphere attracted me deeply. Two senior doctoral students also shared their wonderful experiences in the program, convincing me that Haskayne is the right place. Moreover, the city of Calgary has beautiful natural scenery. As a shutterbug, who can say no to the stunning Chinook arch sunset?
My research disentangles how CEOs' personal characteristics like demographics, human capital, social capital, psychological traits, and values shape corporate strategic decisions and ex-post firm performance focusing on multiple research contexts, including mergers and acquisitions, family firms, and the energy sector, using quantitative research methods drawing on big data from China and North America. My research contributes to both academic research and business practice. Academically, my research demonstrates that canonical theoretical assumptions of homogeneous CEOs, like rational optimizers in neoclassical economics or opportunists in agency theory, do not always hold. Instead, CEOs are different in their demographics, preferences, and values, contingent on different contextual conditions, leading to heterogeneous firm behaviors and outcomes. In addition, building on large multidimensional datasets over multiple periods, my research examines plausible causality and reduces the divergence of evidence from fragmented data sources. Practically, unveiling the role of CEOs' personal characteristics in strategic decision-making provides insights for more efficient corporate leadership and better alignment with corporate governance and external contingencies.
The Haskayne PhD program offers me solid training in theory development and research methodology for high-quality research. The flexible course options allow me to take methodology courses from the finance area and economics department, enhancing and enlarging my toolbox. Taking courses is full of joy because of the intriguing discussions with professors and my peers. Two years of course taking inspires me to explore interesting research questions, produce as many front-end proposals as possible, and develop them into actual studies with data collection and analysis that pans out. I feel privileged to have been taught by and collaborated with such knowledgeable, passionate, and talented professors. In particular, working closely with my supervisor Dr. Heechun Kim helped me learn the entire research process in management.
In addition, Haskayne has a group of professional and helpful administrative staff. For example, the Teaching and Learning Centre staff make my teaching job easier and save me time on research; the librarians help me with literature searches for my meta-analysis and systematic literature review projects; Lesley Dimarzo, the Ph.D. project specialist, answers all my questions about the program, etc. I cannot imagine how to conduct research efficiently without their help.
In addition to outstanding and supportive people, Haskayne also has generous program funding for PhD students and provides numerous internal and external award opportunities, supporting me to attend more conferences and workshops, and access more research materials.