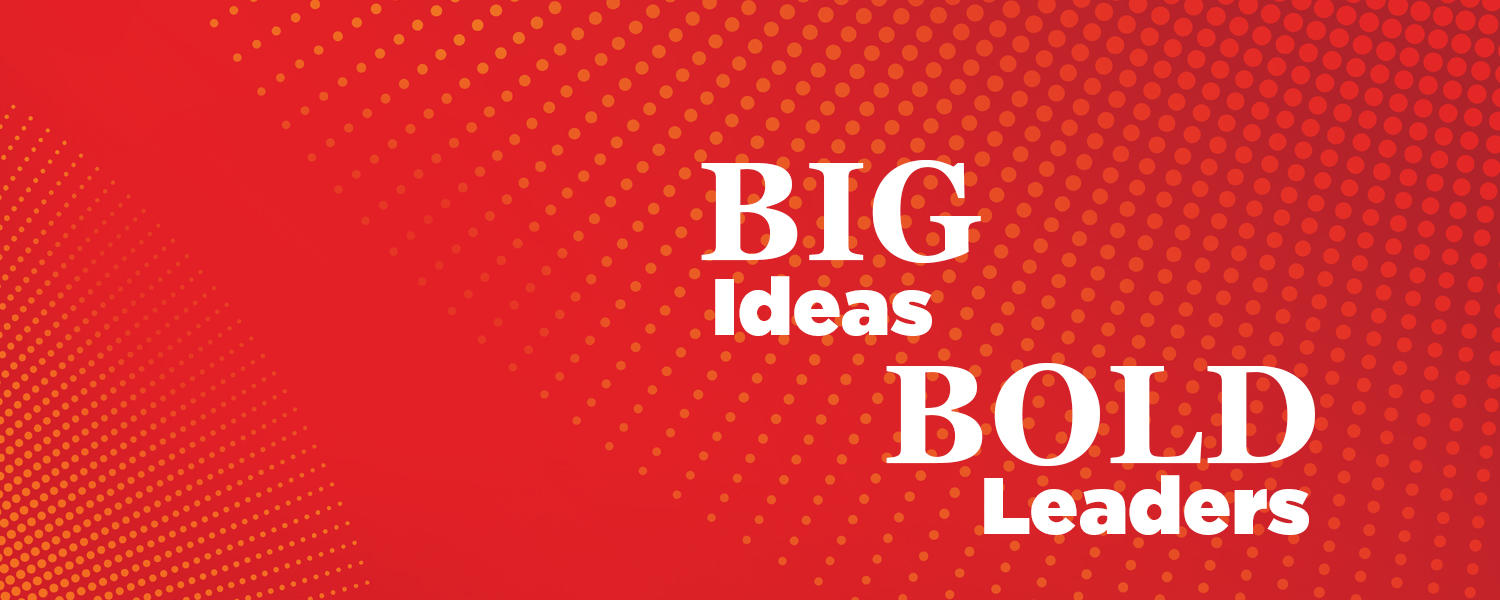 Haskayne 2025 Strategic Plan
The Haskayne School of Business evolved through courage, dedication and belief. Belief that without abundant resources, we can employ determination, grit and strategic innovation to punch above our weight as an internationally recognized research-based, student-focused centre of excellence. Now is the time to build our future.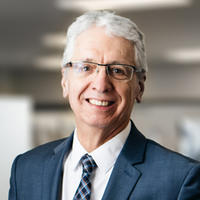 Jim Dewald, Dean, Haskayne School of Business

In our bold pursuit of top-tier business school status, the Haskayne 2025 priorities are:
Priority 1
Grow our programs and research to be at the forefront of evolving business needs
Priority 2
Develop our team and expertise through continual improvement redefining excellence
Priority 3
Expand our space and learning environment to position us as a premier business school befitting Calgary's business leadership

Haskayne is a prominent research-oriented business school where big ideas come to life and the joy of discovery flourishes. We strive to create an inspirational and inclusive environment for knowledge creation and the pursuit of research excellence. Our scholars contribute to the global academic discourse and address the challenges businesses face by creating innovative and impactful research.
Contribute to the global academic discourse
How we'll get there:
Enhance the visibility and reputation of our research
Increase the amount of high-impact research
Boost the output in highest quality journals
Influence the practice of management
How we'll get there:
Connect academic research to management practice
Engage with the business community and society at large
Contribute to solving business and public policy challenges
Increase our research capacity
How we'll get there:
Develop a strong, supportive and collaborative research culture
Attract, mentor and retain exceptional faculty
Advance our research infrastructure
How we measure progress includes:
Double the number of articles published annually in top journals by 2025 with 10 novel "big idea" contributions over the plan period.
Unparalleled Learning Opportunities

We deliver world-class programs from leading business educators, who support students throughout their academic journey. While at Haskayne, students grow holistically – socially, emotionally, intellectually – through transformational experiences in and out of the classroom. Faculty engage in a practice of continuous improvement in the design and delivery of programs. Our resilient, capable and adaptable graduates go on to find fulfilling careers in an evolving business landscape.
Deliver world-class programs that are relevant and rigorous
How we'll get there:
Design innovative courses and programs that teach students "how to think" not just "what to think"
Embed a practice of reflection and continuous improvement
Provide meaningful interactions between faculty and students
Create integrative learning opportunities to prepare students to be leaders
How we'll get there:
Recruit curious, ambitious students pursuing high-quality education
Combine academic learning with experiential activities to create transformative learning opportunities
Teach students to be bold and strategic through entrepreneurial thinking
Develop a community of practice in teaching and learning
How we'll get there:
Foster a culture of reflective practice and innovation in instruction
Create opportunities for faculty to disseminate their teaching experiences and insights
Empower a supportive culture that encourages risk-taking, innovation and continuous improvement
How we measure progress includes:
As measured by the National Survey of Student Engagement, 90 per cent of students report that they would "definitely" or "probably" attend again.
Meaningful Community Engagement

We are a business school our communities seek to engage because we create exceptional learning opportunities and deliver shared value. Our communities are loyal, proud supporters that include students, alumni, organizations and friends. By choosing Haskayne, engaged students embark on great careers, graduates become proud alumni and businesses and other organizations become school champions.
Earn the reputation as Calgary's business school
How we'll get there:
Demonstrate relevance to the community
Nurture mutually beneficial partnerships
Promote Haskayne's brand to increase awareness
Be the destination of choice for business students
How we'll get there:
Connect students to unique learning experiences
Seek connections with community partners for career development opportunities
Create a sense of belonging and pride
Spark advocacy among key stakeholders
How we'll get there:
Provide compelling opportunities for alumni and community volunteerism and philanthropy
Create connection and conversation opportunities
Demonstrate we care about our communities
How we measure progress includes:
Be recognized as a top-five Canadian business school and be the most attractive business school in the country for philanthropic support.

At Haskayne, our culture exists in an environment of mutual trust and respect, embodying the can-do spirit for which Calgary is famous. We celebrate and value diversity in our people and our work. Our culture is collaborative, courageous and innovative.  Walk into the school and you'll find bold and resourceful people who support and engage each other to be adaptive and innovative.
By aligning our resources and activities, we welcome and attract exceptional people. Faculty members came from the world's top business schools and staff are highly engaged professionals who seek out opportunities to work at Haskayne. Together, we are a force that makes it happen. This culture is what makes us so unique and successful.
Foster a team where people are actively engaged and contribute
How we'll get there:
Be inclusive, respectful and trusting in each other
Attract and retain high quality and collaborative people who want to be a part of the Haskayne team
Develop innovators and leaders
Inspire big ideas and bold leadership
How we'll get there:
Create processes to promote big ideas and purposefully abandon low-value activities
Be bold, not reckless
Support a culture of resilience that learns from mistakes
Encourage personal development and growth
How we'll get there:
Support education/training of benefit to the school and the individual
Provide opportunities for everyone to stretch their leadership skills
Recruit people willing to develop our culture
How we measure progress includes:
Diversity that matches or exceeds that of our communities, with less than five per cent voluntary turnover in faculty and staff.