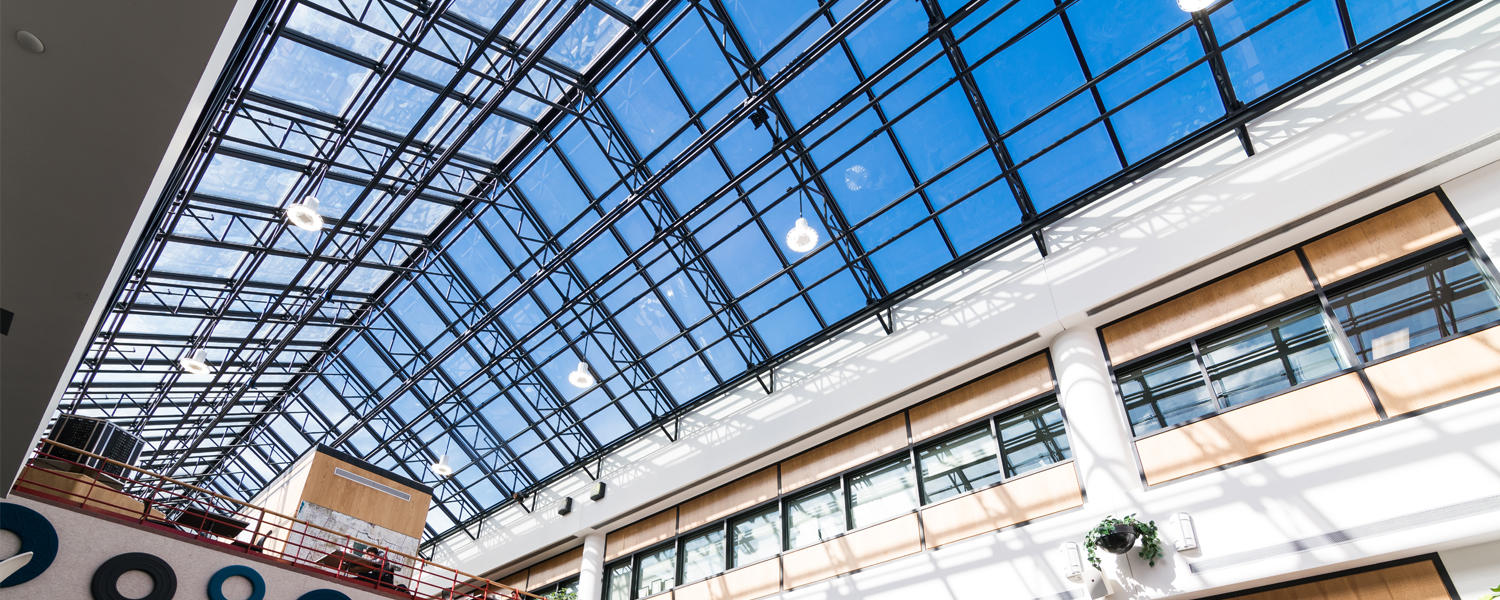 The Haskayne School of Business was founded at the University of Calgary in 1967, and was named in honour of Richard F. Haskayne, OC, AOE, FCA in 2002. The business school has nearly 4,000 full- and part-time students enrolled in bachelor's, master's and doctorate programs, as well as over 1,000 executive education program participants. The school plays an important role in shaping the next generation of leaders in Canada's most enterprising city and has over 27,000 alumni in over 90 countries worldwide.
Vision & Mission
The vision of the Haskayne School of Business is to be a place where big ideas come to life and bold leaders thrive. Haskayne's mission is to create innovative research, unparalleled learning opportunities and meaningful engagement with our community. Read more in our strategic plan.
Programs
The Haskayne School of Business offers a full range of degree programs including: Bachelor of Commerce; Master of Management; Master of Business Administration (MBA); Executive MBA; PhD in Management; Doctor of Business Administration (DBA); an interdisciplinary Master of Science degree in Sustainable Energy Development; a Diploma in Data Science and Analytics; Post-Degree Graduate Certificates; Embedded Certificates; and a full range of open and customized Executive Education programs.
Location
The Haskayne School of Business has two locations in Calgary, Alberta, Canada: one on the main University of Calgary campus and the other in the downtown business district.
Calgary is a diverse community rich in arts, culture and entertainment, with an enthusiastic business culture that grants unprecedented access to Haskayne students as they prepare for and launch their careers. The school offers numerous opportunities for students to connect with Calgary's business community through mentorship programs, speaker series and co-op placements.
Students, faculty and staff at the Haskayne School of Business also enjoy close proximity to the international destinations of Banff and Lake Louise, in the heart of the Rocky Mountains, where popular activities include skiing, snowboarding, mountain biking and hiking.