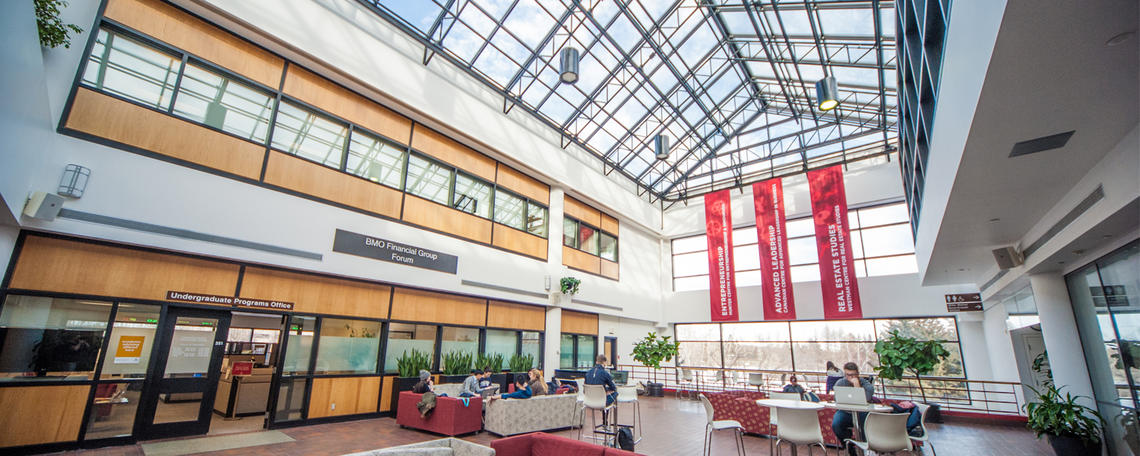 Scurfield Hall is situated in the southeast corner of the University of Calgary campus and is connected to the Education Tower via +15 walkway.
To reach the Scurfield Hall, enter the University of Calgary campus off of 24th Ave NW onto Campus Gate. Follow the road to the right to locate public vehicle parking in Pay Lot 32. For those taking public transit, exit at the University C-Train station and head South past the campus daycare.
The legacy of Ralph T. Scurfield
Scurfield Hall was named for the late Ralph Scurfield, who was president of the NuWest Group and a prominent homebuilder and land developer in the Calgary area. Scurfield believed strongly in the value of business education and felt that the Faculty of Management (as the School was known in the early 1980s) could benefit from a dedicated building. 
In 1981, the university announced that Ralph Scurfield intended to make an $8 million gift -- $4 million on behalf of himself and his family and $4 million on behalf of the NuWest Group. The provincial government matched the gift, and by the time of the official opening, more than 130 individuals and corporations had also contributed to the future of the School and the building.
Scurfield Hall was officially opened on April 7, 1986 and was considered to be architecturally unique at the time. Tragically, Ralph Scurfield was killed in a skiing accident mere months before the opening. He is remembered through two portraits displayed in the building and the naming of the NuWest Commons on the second floor. The captions from those portraits read as follows:
"Ralph Scurfield was a man of enthusiasm, vision, humour, and great energy. He believed that business and personal ethics are inseparable, and that good corporate leadership is the foundation of a healthy society. This faculty is committed to the goals of teaching and living by these values."
"Through sustained achievement, Ralph Scurfield rose from modest beginnings to become one of the most respected home builders and land developers in North America. A student and a teacher all his life, he lived by solid family values, which he extended to his employees, his friends, and to the community he served. His commitment made this facility possible."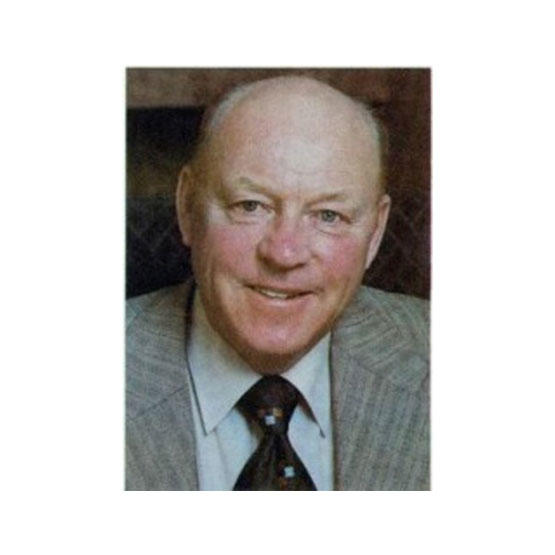 How Scurfield Hall came to be
Norman Wagner, President of the University of Calgary from 1978 - 1988, tells the story of how Scurfield Hall came to be on the grand opening of the building on April 7, 1986. It has been the home of the Haskayne School of Business ever since.