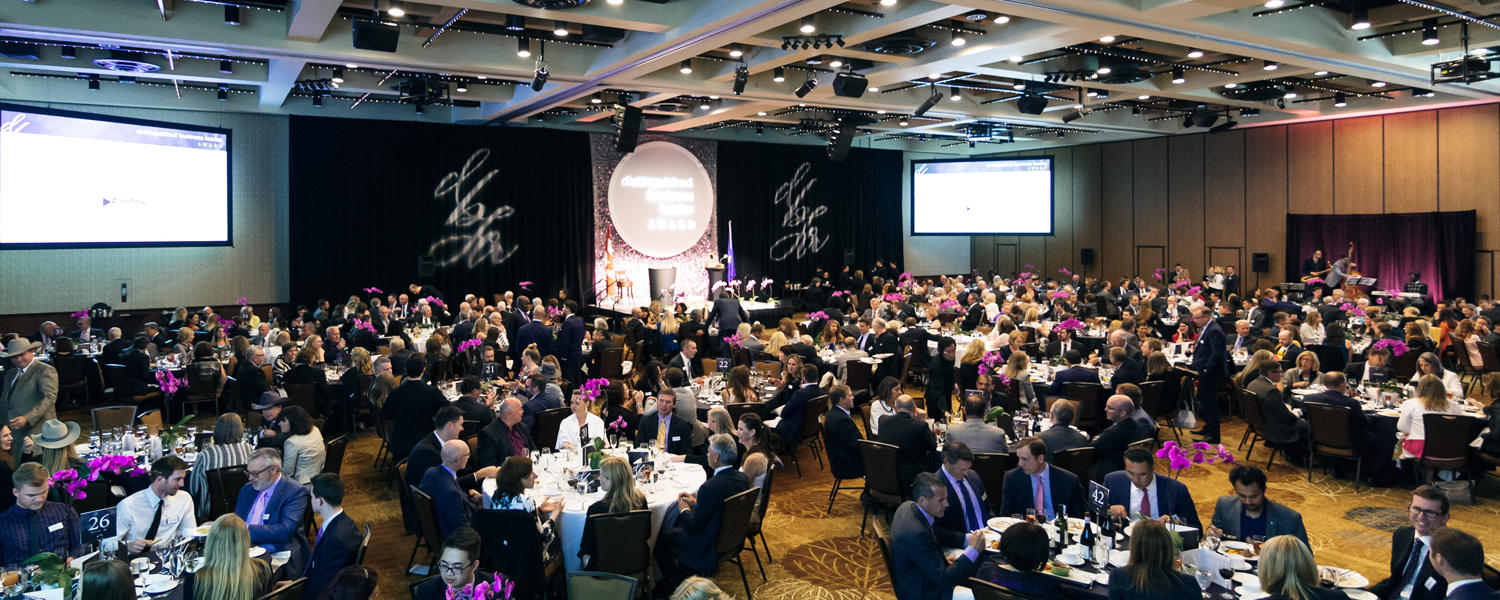 Haskayne Signature Events
Inspiring Business Leader Award
The Inspiring Business Leader Award is the fresh evolution of the Distinguished Business Leader Award. Influencing a new generation of leaders, students and the community, the Inspiring Business Leader Award continues to shine a spotlight on ethical business leadership.
The Haskayne School of Business and the Calgary Chamber of Commerce are excited to co-present this new perspective on outstanding leaders in the Calgary business community. Our Gala partner, Calgary Foundation, adds their enthusiasm to bringing a refreshing view on leadership in our evolving city. Recipients will be recognized for their inspired leadership, personal and professional accomplishments, commitment to community and business acumen.
Next Up: The W. David Duckett Speaker Series
Next Up: The W. David Duckett Speaker Series features high-profile speakers to address critical and emerging issues in business and society. Designed to bring together Calgarians from various business backgrounds, the series stimulates discussions to help inform decisions and create viable business solutions to better our community, business landscape and economy. This twice per year speaker series – happening in the spring and fall – is hosted at the University of Calgary in the brand new Mathison Hall Event Centre.