At a Glance
About Haskayne School of Business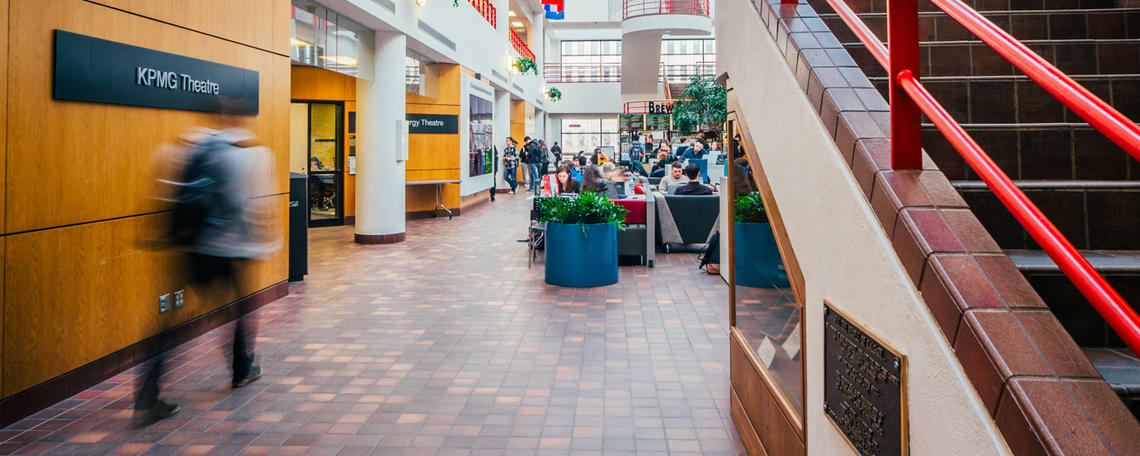 over 4,000 full- and part-time undergraduate and graduate students

1,057 executive education participants

251 faculty and staff

30,000 alumni in 91 countries around the world
* 2023 figures
Named Top 5 Research University in Canada by Re$earch Infosource Inc.'s latest Top 50 Research Universities list released on Jan. 25, 2022

Ranked 8th on the Maclean's Research Reputation list (based on quality and research strength) in 2021

109 peer-reviewed publications including journal articles, books and book chapters in 2021
Bachelor of Commerce (BComm)
Master of Management (MMgmt)
Master of Science in Sustainable Energy Development (SEDV)*
Master of Business Administration (MBA)
Executive MBA
Doctor of Business Administration (DBA)
PhD in Management
Diploma in Data Science and Analytics**
Post-Degree Graduate Certificate in Management Analytics
Post-Degree Graduate Certificate in Business Intelligence and Data Analytics
Entrepreneurial Thinking Embedded Certificate for undergraduates
Leadership Studies Embedded Certificate for undergraduates
Executive education courses for individuals, organizations and board directors
*SEDV is a combined offering through the Haskayne School of Business, Schulich School of Engineering and Faculties of Graduate Studies in both Law and Environmental Design.
** Diploma in Data Science and Analytics is a combined offering through the Haskayne School of Business and Faculty of Science.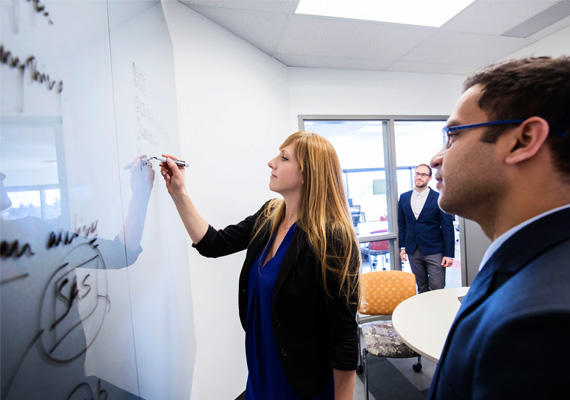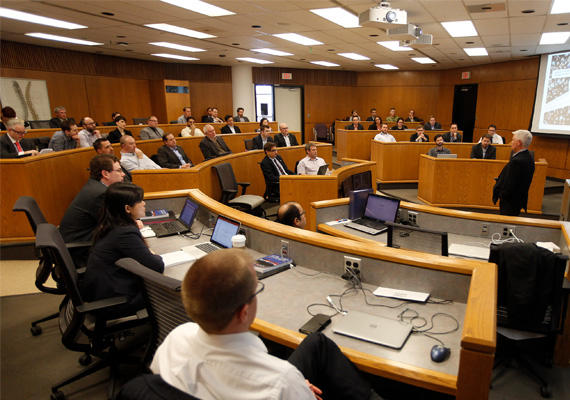 Accreditation and membership
AACSB
The Haskayne School of Business is accredited by the Association to Advance Collegiate Schools of Business (AACSB International). This accreditation is the hallmark of excellence in business education and has been earned by only 5 percent of the world's schools offering business degrees.
Haskayne has maintained its accreditation since 1985. Maintaining accreditation requires that the school undergo a rigorous internal review every five years, at which time it must demonstrate its continued commitment to the quality standards relating to faculty qualifications and engagement, strategic management and innovation, interactions of faculty and students, as well as a commitment to continuous improvement and achievement of learning goals in degree programs.
Business Schools Association of Canada (BSAC)
Building Safe and Inclusive Business Schools across Canada
As a member institution of the Business Schools Association of Canada (BSAC), the Haskayne  School of Business supports the efforts made by BSAC to build safe and inclusive business schools across Canada. Learn more about BSAC and its commitment to call on member schools to fulfill a joint responsibility in educating and empowering future generations of inclusive business and community leaders.
PRME
The Haskayne School of Business is a member of the Principles for Responsible Management Education (PRME), a United Nations supported initiative. PRME's aim is to raise the profile of sustainability in the classrooms through Six Principles focused on serving society and safeguarding our planet.
PRME engages business and management schools to ensure they provide future leaders with the skills needed to balance economic, environmental, and social goals, while drawing attention to the Sustainable Development Goals (SDGs) and aligning academic institutions with the work of the UN Global Compact. Driven by its mission to transform management education, PRME equips today's business students with the understanding and ability to deliver change tomorrow.