Elevate business education through a state-of-the-art building
The Haskayne School of Business is preparing tomorrow's leaders for an unpredictable future. These problem solvers will be nimble and resourceful and ideally equipped to tackle the unforeseen challenges of a changing economy. We know change is coming rapidly – whether it is disruption from artificial intelligence, alternative energy technologies or new business models – and Haskayne students will be the critical thinkers with the practical skills to rise to the challenge.
At Haskayne, we deliver a future focused, world-class business education; it's time for our facilities to catch up. This is a critical time for the school to expand in support of our strategic growth and bold vision. The Haskayne Capital Expansion Project includes our second building, Mathison Hall, and enhancements to our existing space, Scurfield Hall.
Mathison Hall sets the stage for what the future of higher education entails. When our students walk through our doors, they are not just looking for an education – they are looking for a community. By placing your name in our building, you become a part of our students' educational journey demonstrating your commitment to supporting their growth and in joining their trusted network.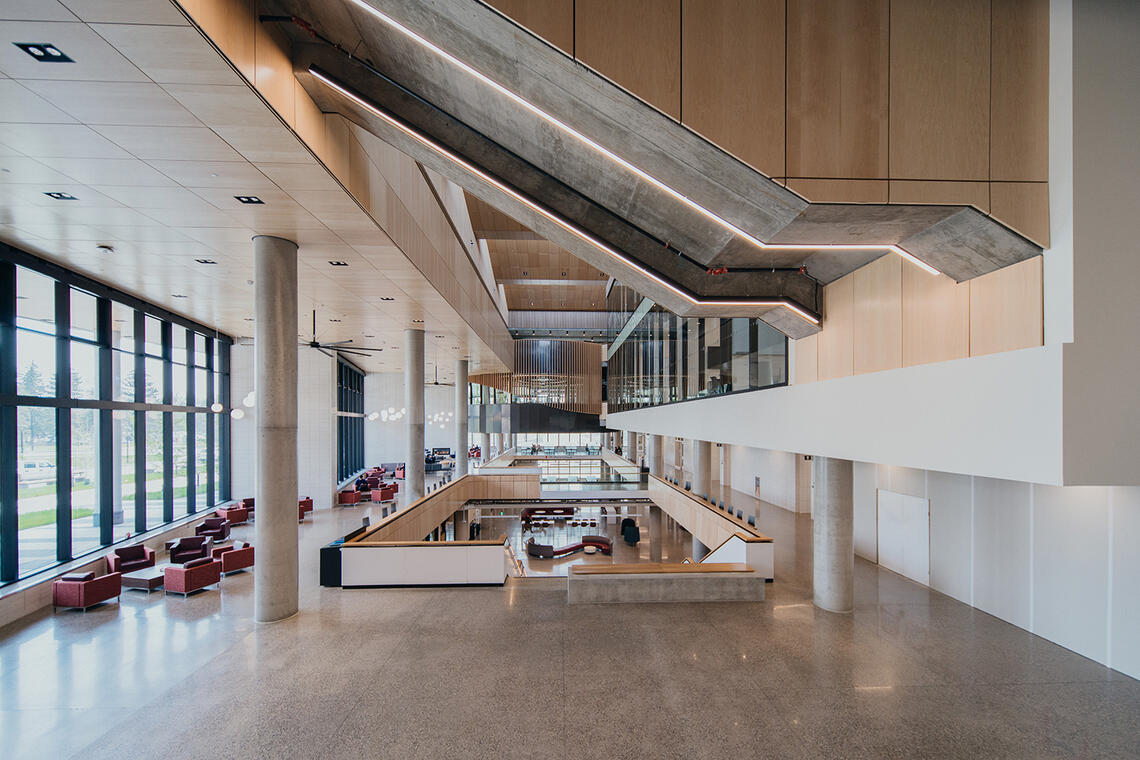 We need your support to close the remaining $5 million gap to fund Mathison Hall. Make your mark amongst the next generation of future leaders by establishing a strong brand story that highlights your investment in the community, attracting the best and brightest to join your organization or follow in your footsteps.
We are seeking individual and corporate supporters to support our students by providing them with a world-class building for one of the world's best cities.
Investment opportunities between $100,000 and $2 million are available and include prominent spaces designed to support the needs of our growing school. Generous support at this level is eligible for naming recognition.
Collaboration spaces
$100,000 - $250,000
Syndicate rooms offer bright spaces for students to participate in group work, presentation prep and study. Meeting rooms and student lounges facilitate connection and enhance productivity amongst student clubs, staff and faculty.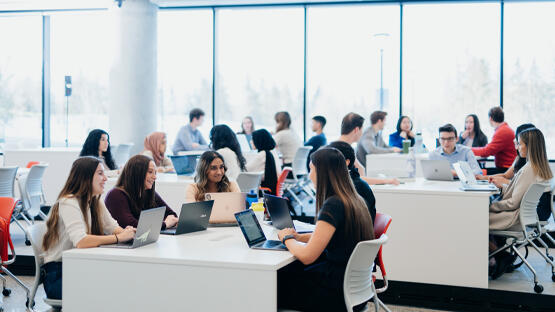 Leading-edge classrooms
$500,000 - $750,000
Mathison Hall has 12 new technology-enhanced classrooms ranging in size from 40 to 80 seats. These classrooms, including a trading and finance lab, can be configured to promote innovative teaching and collaborative learning.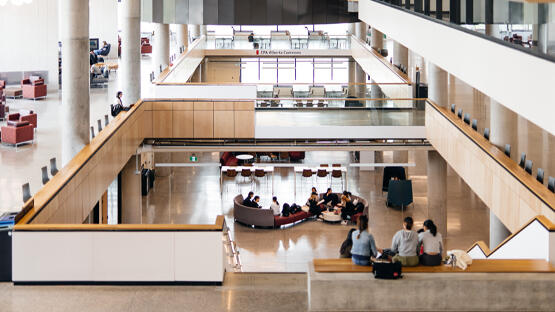 Convening places
$1 - $2 million
Mathison Hall offers open spaces for quiet focus, group work, socializing, eating, gathering and purposeful engagement with our community. Key spaces include a 300-person event space, graduate and undergraduate Student Services Centres and a social staircase.
In June 2018, Calgary business leader and philanthropist Ronald P. Mathison made a $20 million gift, spearheading the philanthropic funding for this ambitious project. In his honour, the new building is named Mathison Hall.
We are seeking additional philanthropic investments to close the gap on Mathison Hall and enhance the existing Scurfield Hall. These new facilities are a state-of-the-art home for the Haskayne School of Business – not just for today, but for generations of bold leaders to come.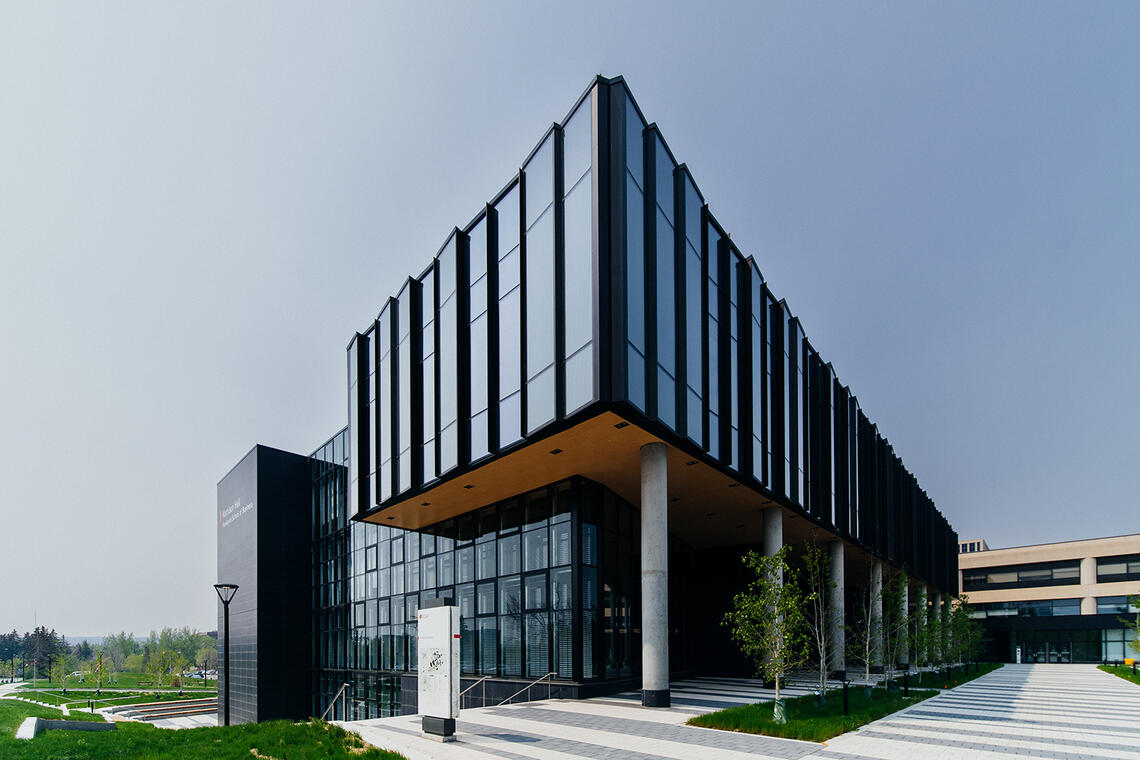 For more information on how you can get involved please contact:
Jorge Torres
Director of Development, Haskayne School of Business
jorge.torres@ucalgary.ca
Gladys Loo, CFRE
Associate Director of Development, Haskayne School of Business
gladys.loo@haskayne.ucalgary.ca
403-604-4674