Everything you need to start your journey
Read through these pages carefully to ensure you get the most out of your study abroad experience!
Prior to arrival
Important dates
Application process & deadlines
Selecting & registering in courses
Accommodation
Medical Insurance
During your stay
Fees & other costs
IBSA Buddy Program
International Student Orientation
Final exams
Transcripts
Campus services
International Student Services (including study permit information)
Unicard and U-Pass
UCalgary Student Wellness Services
Student Accessibility Services
Students' Union
IT & UCalgary email account
Libraries & other services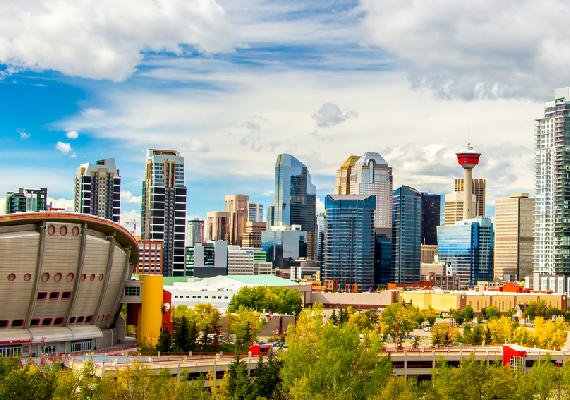 Why Calgary?
Home to 1.4 million people, Calgary (Moh'kins'tsis in Blackfoot), is Canada's youngest and third-most diverse city. Explore lively local neighbourhoods with world-class attractions like the National Music Centre, the Central Library or the Calgary Tower.