Work experience to prepare you for the business world
The BComm Co-operative Education Program (Co-op) gives you the opportunity to apply in-class learning to a real-work environment. Co-op is up to 12 months of full-time paid work experience that helps you develop career-related skills before you graduate. Earn practical experience, develop a network of business contacts, and gain a better understanding of different career options in your field. Co-op students are able to talk about relevant work experience when they start interviewing for jobs upon graduation.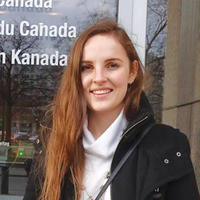 I secured my final Co-op work term at the Canadian Embassy in Germany. I had a diverse range of projects including arranging meetings with the Prime Minister and contributing to reports sent back to Ottawa. It has been tremendously rewarding to be involved in such important projects and I've grown personally and professionally.
Kelsey Wiggers
BComm'20
$44,200
This is an opportunity to make money while you learn. The average Co-op salary is $44,200 per year.
300-400
Each year 300-400 students participate in Co-op to gain real-world work experience.
12 months
Co-op students will stand out in the job market having already completed up to 12 months of relevant business experience.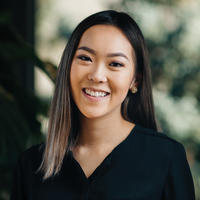 My biggest takeaway from my Co-op terms was realizing what areas of focus did not fit with my interests & skills. This helped me figure out what I was passionate about and allowed me to better tailor my remaining courses. My advice for incoming Co-op students would be to have an open mind; go in with a positive outlook and be open to being challenged.
Christina Chow
BComm'19