Communities and Networks
Haskayne Alumni
Connect to your local or digital alumni community.
Here's how.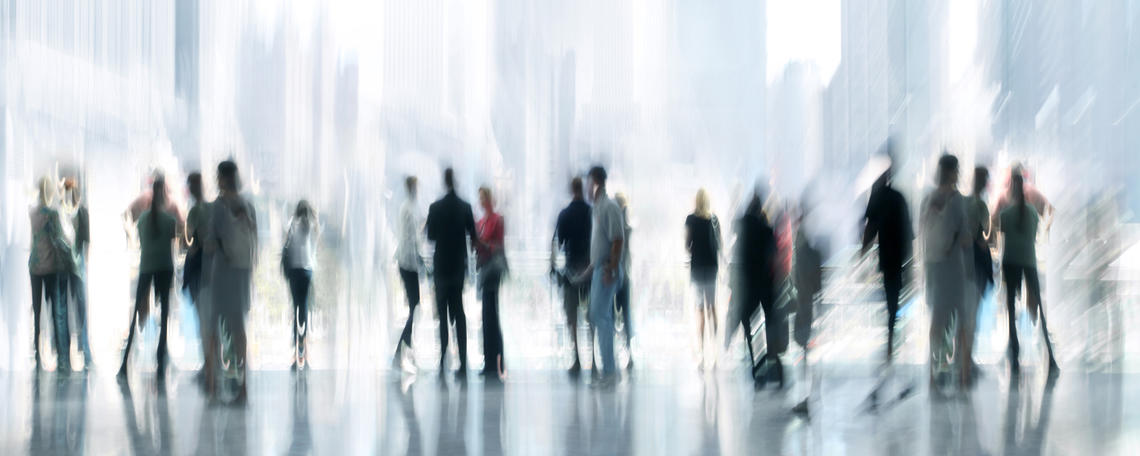 Haskayne alumni benefit from a built-in network of professionals by staying connected with fellow graduates through established alumni groups. These networks support professional and personal enrichment by connecting alumni with each other and the School. Through participation in your alumni community of interest, you will contribute to increasingly connected, active and successful Haskayne alumni networks.
Want to find other Haskayne alumni by location, industry or company? With LinkedIn, you can! Use the LinkedIn Alumni search tool to build your network and reconnect with classmates.
Haskayne MBA and eMBA graduates belong to a powerful network of business professionals. Through the efforts of the MBA Alumni Alliance and the Executive MBA Alumni Alliance, these volunteer networks are poised to become highly recognized in Calgary and beyond. Get connected and get involved with the MBA or EMBA Alumni Alliance today!
For information on the MBA Alumni Alliance, or EMBA Alumni Alliance, email: alumni@haskayne.ucalgary.ca
Alumni from the Haskayne RMIN concentration benefit from one of the most established programs in Canada and form a strong alumni network. Alumni can contact through the RMIN Alumni Advisory Council, a sub-committee of the RMIN Advisory Council. This alumni network represents Haskayne RMIN alumni interests and recommends fellow alumni as candidates for the RMIN Distinguished Alumni Award.
For more information, contact: Jana Kerstead, Co-Chair, RMIN Alumni Advisory Council
University of Calgary alumni live and work around throughout Canada and around the globe. Regional alumni programming is being expanded to provide more opportunities for UCalgary alumni to connect with each other and the university.
Watch your email for upcoming programs and events near you. For more information on how to get involved as an alumni living outside of Calgary, contact: Serita Rana, Regional Alumni Specialist, University of Calgary
Connect at a time, and from a place, that is convenient for you. Live in Ontario? Working in Houston? Visiting San Francisco? Sightseeing in New York? Connect with alumni anywhere, anytime. Connect with us online.