Student Club Events
Current Students - Undergraduate
Student Club Event Planning and Marketing Approval
Event planning: should you have any questions about this process, please refer to the HSCEvent team content, or contact the Haskayne Student Services team via email at hscevent@ucalgary.ca, or stop by MTH 206 during regular office hours: Monday-Friday, 8:30 am - 12:00 pm and 1:00 pm - 4:30 pm.
Marketing approval: if you have any questions regarding the marketing approval process, please reach out to the Marcom team via mktgcomm@ucalgary.haskayne.ca.
Haskayne student clubs logo
This logo can be used in all marketing materials for student clubs such as:
Posters
Social media graphics
Videos
Club merchandise
Note: If you use this logo, we will still need to review your marketing material.
PLEASE DO NOT USE THE HASKAYNE SCHOOL OF BUSINESS LOGO, that's why this student clubs logo was created for your use instead.
Guideline to size and spacing
The minimum size for general use of the logo is 2.5cm or 1 inch high. The Haskayne student clubs logo should be protected on all sides by a clear area to ensure no texts or graphics affect the logo.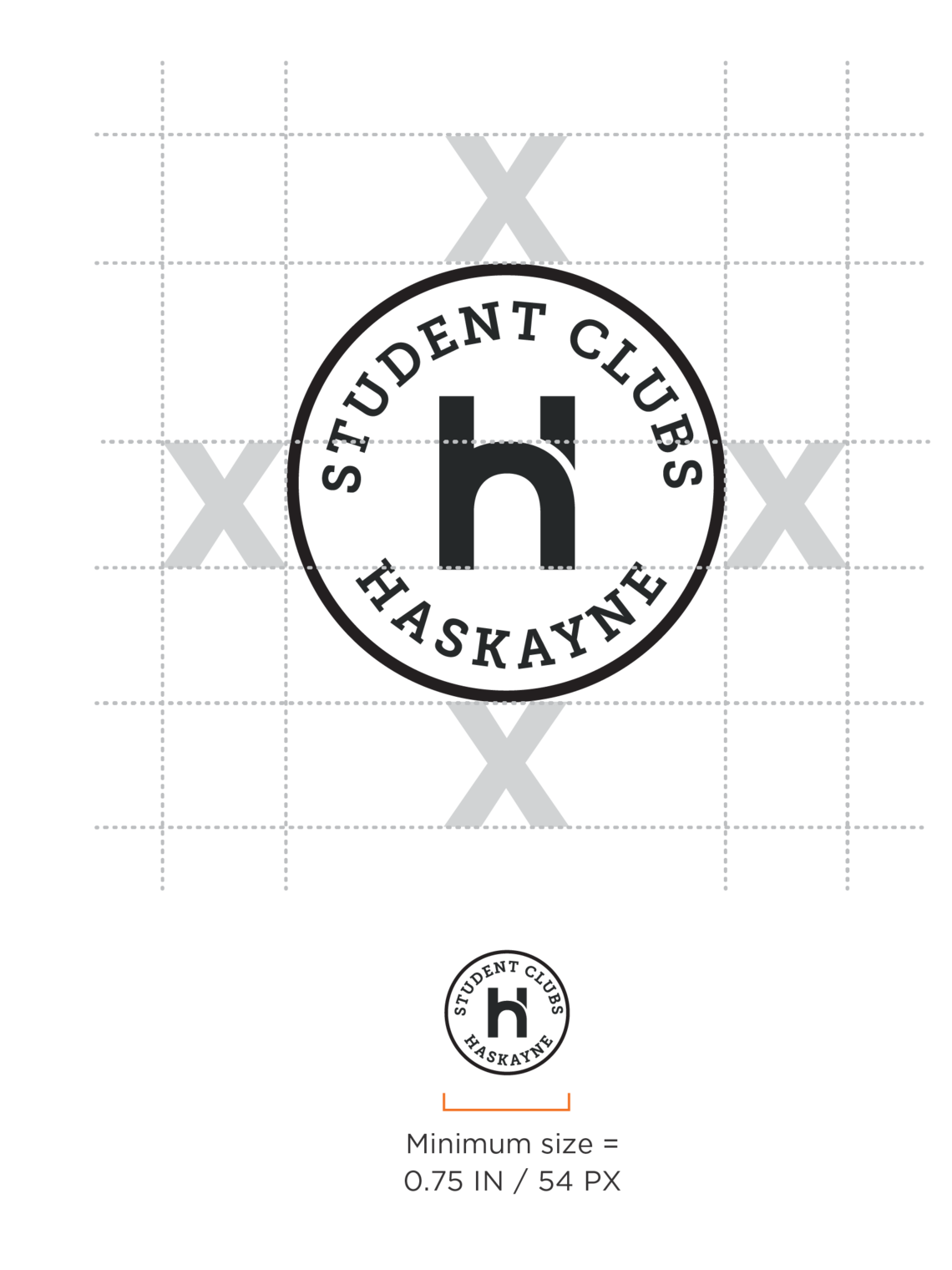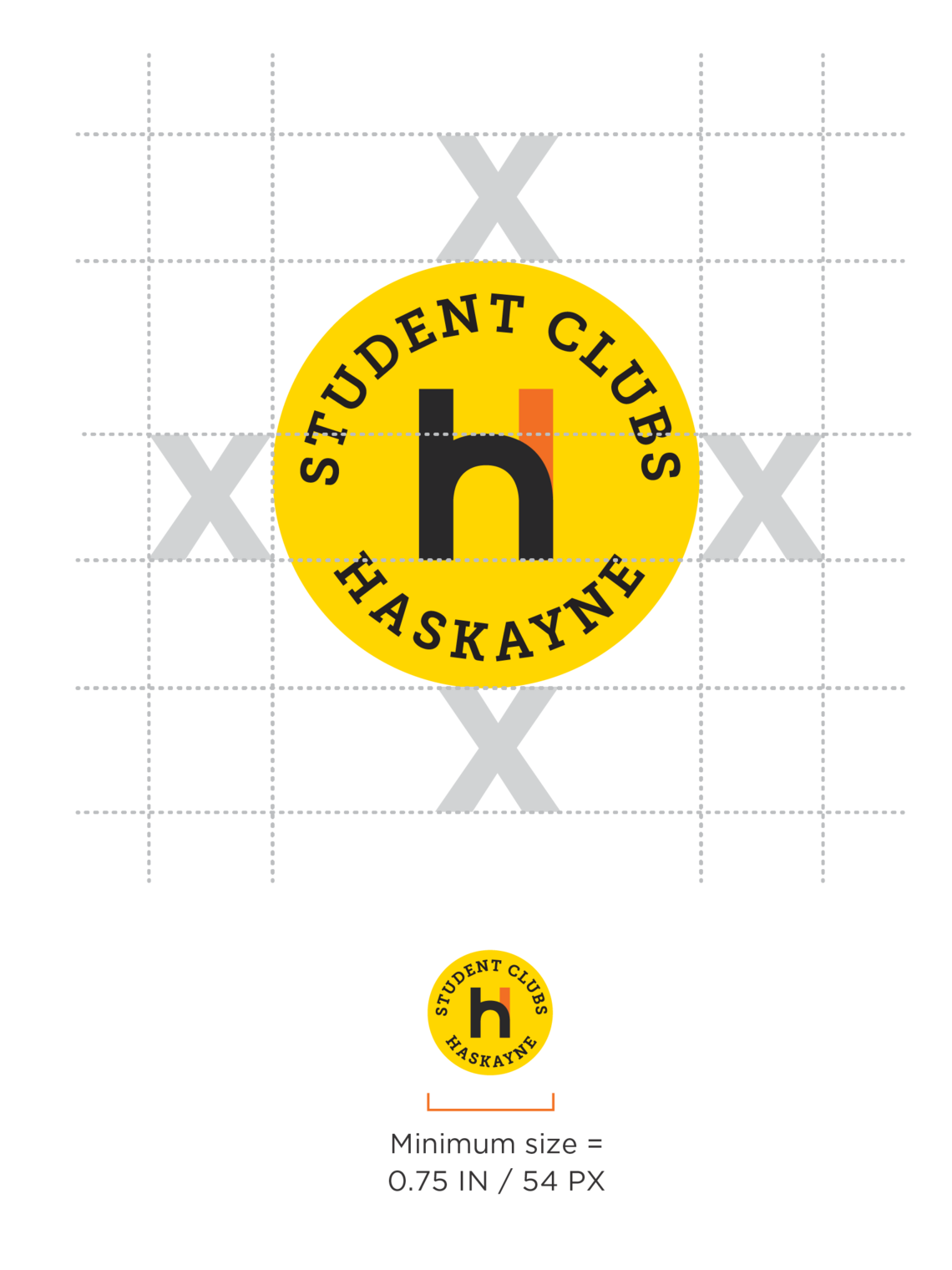 Haskayne student club marketing process
Submit your event request via clubhub
Go to clubhub to submit your event request.
Fill out the marketing form
Submit your marketing form with a minimum of 7 business days before you start marketing or post.
Do not start marketing your event until you receive marketing approval from the Haskayne marketing team.
If your event has a location/time that has yet to be confirmed, please ensure your marketing materials say "TBD", "Save the date", etc.
Wait for marketing approval
Keep an eye on your email as you may need to make revisions if asked.
Once you receive your marketing approval and have received confirmation regarding event location/time you are free to begin marketing with dates/times.
If event date/time are not confirmed, please continue to market using "TBD, "Further details coming soon", etc.
Fill out the Final Approval Form
Lastly, make sure to fill out the Final Approval Form found at the top of this page and have a great event!
Be sure to tag @haskayneschool for the chance to be featured on our social media pages!
Do's and Don'ts of student club marketing
Do Not
Post before getting marketing approval
Use the Haskayne School of Business logo

Instead use the Haskayne Student Clubs logo shown above

Forget your .zip file with your marketing plan
Market alcohol, tobacco, banned substances, or overt sexual imagery
Submit marketing materials less than 7 business days before posting
Do
Submit your marketing requests at least 7 business days in advance to ensure you get approval in time for your event
Include your marketing plan in your .zip file

Date/time frames of posts
What channels you plan on posting to (Instagram, Facebook, TikTok, etc)
 What your caption will be
Hashtags

 Check your email after submitting in case revisions are needed

If you do not receive a response within 5 business days, please follow up

 Submit your marketing materials in a .zip file