What an honour to be involved with The Real Deal panel. We talked about real challenges facing business leaders and the impact we make (both good and bad). It is so important for us to show up with a student base that is curious, thoughtful, and completely invested. I'm always impressed with the quality of events at Haskayne School of Business, proud to be an alum.
Craig Hampson
Leadership course panel member
Join the incredible community of influential leaders of The Real Deal program
At Haskayne, our students learn how to solve real-world problems through coaching, understanding problem-solving techniques, learn-by-doing and unique access to a world-class community of business leaders like you. The Real Deal is supported by the Hunter Family Foundation and brought to students in the form of panel discussions inside the classroom throughout the academic year. Various topics are covered, including leadership, corporate governance, operations and more.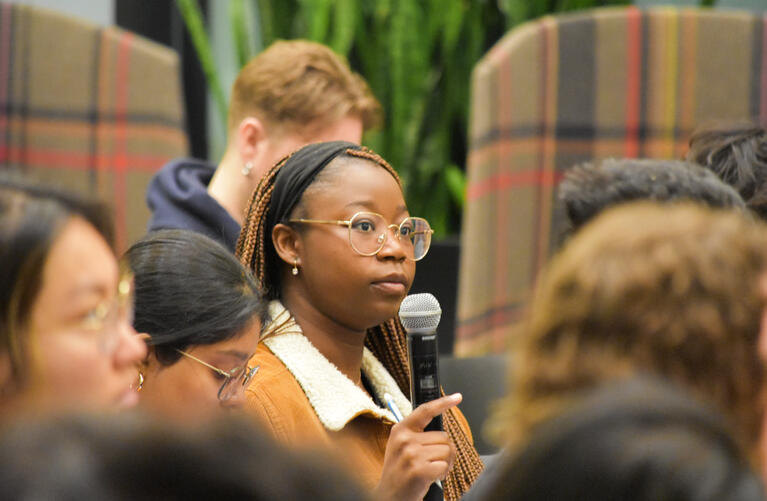 One of the things that stood out to me was Vineeta's approach to interaction and communication. She remains open-minded and understanding, even in challenging situations, and sees every exchange as an opportunity to learn and teach. Her stories of working as a POC woman in the energy industry were particularly inspiring. Her willingness to leave her comfort zone to help others and make meaningful connections moved me.
Undergraduate student comments on panel member Vineeta Maguire's class visit