Looking to hire Haskayne students and to increase your organization's visibility on campus? The Haskayne Career Development Centre works closely with our industry partners to connect you with the right students, from fresh Bachelor of Commerce students to multi-disciplinary Master of Management students to experienced MBA and Executive MBA students.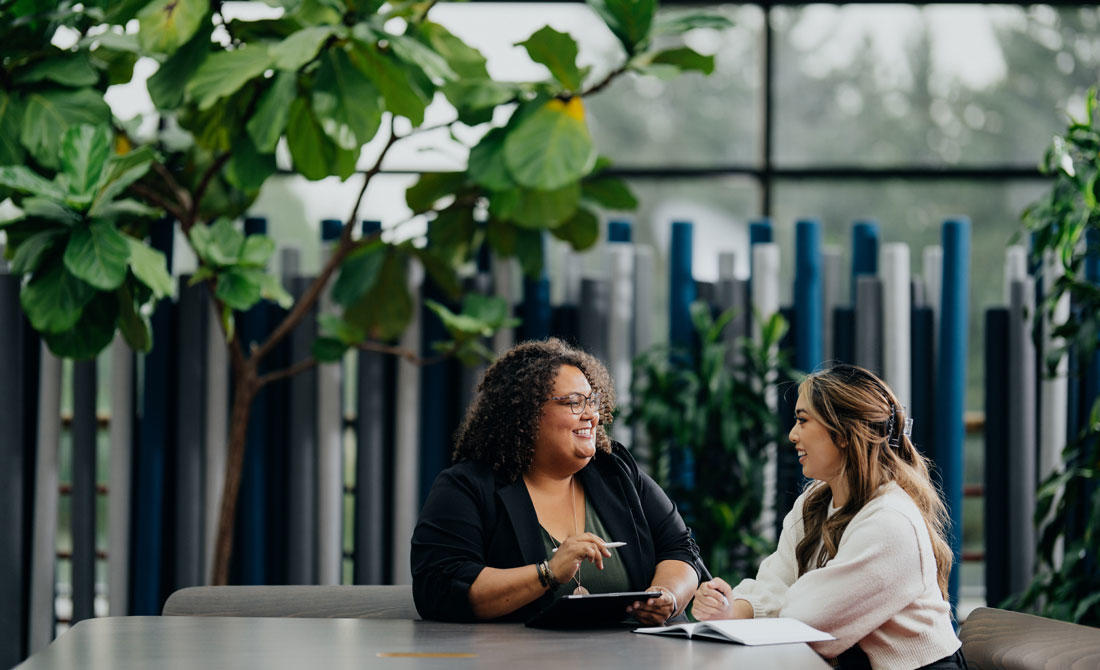 Co-operative Education Program
Hire a Haskayne Bachelor of Commerce Co-op student for a four or eight-month, paid work term. Eligible students have completed a minimum of two years of undergraduate academic study and are available to start in January, May, or September. Haskayne Co-op students will readily contribute their analytical skills to all areas of business.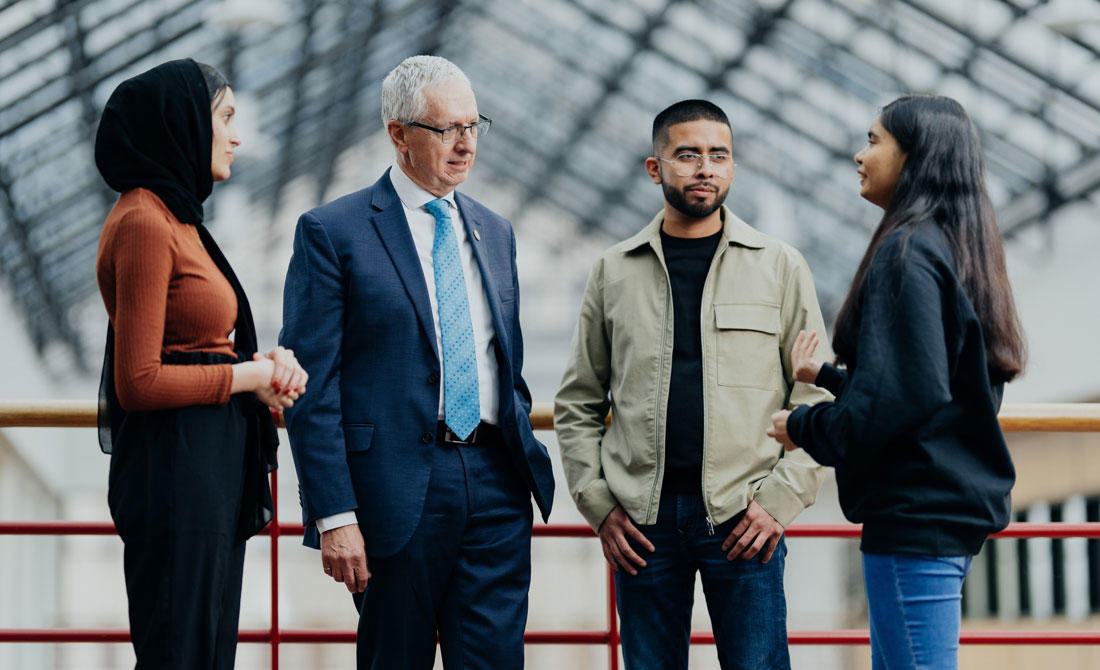 Master of Management internships
The Haskayne Master of Management (MMgmt) degree is a ten-month, graduate program designed for students with a multi-disciplinary educational backgrounds such as Sciences, Arts, Engineering, Nursing, Kinesiology and more. These students are capable of analyzing, designing, and creating solutions to the most challenging business problems. Discover what their integrative approach can do for your organization. Hire a MMgmt student for a 12-week internship (May to August).
Master of Management students can bring the following skills and experience:
Financial & Managerial Accounting Concepts - preparation and use of financial statements 
Strategic Marketing - traditional and emerging strategies
Consumer Insights - measurement, testing, and interpretation of consumer responses
Operations and Supply Chain Integration
Managerial Decision Analytics - analytical tools and techniques for business decisions
Strategic Analysis - tools and principles of strategy formulation and competitive analysis
Technical Skills - Excel, Power BI, Tableau, Coding
Business Communications - presentation of business cases and managing stakeholder expectations 
Human Resources - hiring practices, HR strategy
International Business - strategic challenges of operating in a global environment
IT for Value Innovation - IT strategy and business opportunities
Entrepreneurial Thinking and Innovation in Organizations
Internships are four months and must take place between May to August with a minimum of 420 working hours and 12 weeks duration.
To learn about the program, funding sources, and promote your role, contact:
Gillian Robertson | Graduate Career & Engagement Consultant | Haskayne School of Business | gillian.robertson@haskayne.ucalgary.ca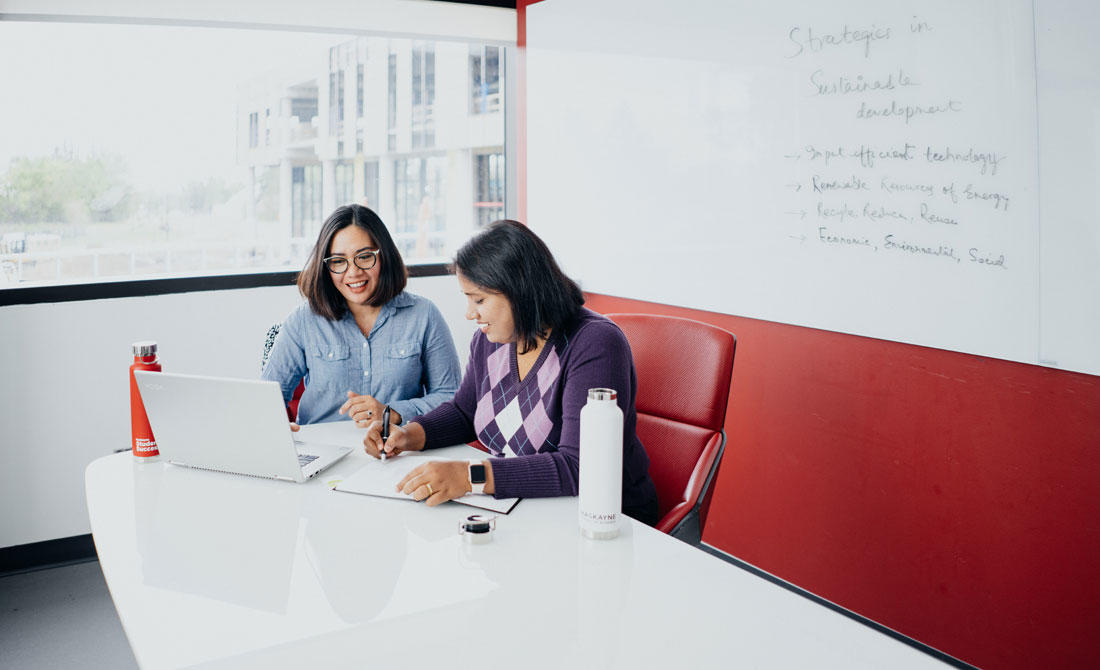 MBA Internship Program
Hire Haskayne MBA interns for a four-month, summer, work term. Eligible students have completed a preparatory program and are available to start in May. Drawing on their previous work experience and business acumen, Haskayne MBA students can contribute to your organization though a variety of initiatives.
Contribute innovative perspectives to current projects and tasks
Cost-effective assistance on special projects or tasks
Ability to assess organizational fit for future full-time roles
Our MBA students are equipped with several years of work experience and possess a strong foundation in core business fundamentals. Previous projects our MBA interns have worked on include:
Market analysis
Financial modelling
Workforce planning
Planning/strategy development
Project feasibility studies
Forecasting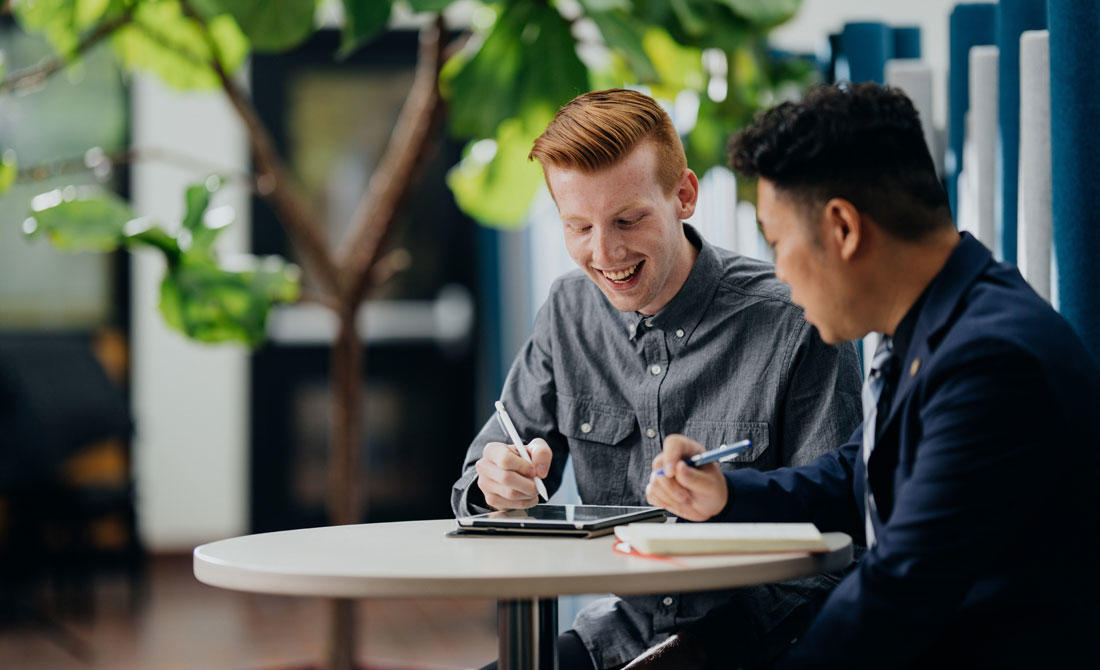 Mitacs Business Strategy Internship (MBSI) program
The Haskayne School of Business has partnered with Mitacs to launch the Mitacs Business Strategy Internship (MBSI) program. These internships offer students an opportunity to contribute to an innovation-based project at your organization. Partnering organizations and Mitacs will share the cost of hiring the student.
The Haskayne job board lets you reach potential BComm, MBA, MMgmt students and/or alumni by program concentration or specialization. Full-time, part-time, summer, and Co-op positions can all be advertised through our job board at no cost to you.
For certain recruitment events, the Haskayne Career Development Centre produces résumé books that help to identify Haskayne talent that matches your organization's needs. A custom search of students' résumé is conducted and compiled into a specially made résumé book at no charge. Résumé books are accessible via your employer Elevate account. For more information please e-mail careercentre@haskayne.ucalgary.ca.