The highest alumni honour at the Haskayne School of Business, the Management Alumni Excellence Award recognizes the outstanding success of Haskayne alumni, celebrating their personal and professional achievements, and extraordinary service to both the school and the community.
When selecting a Management Alumni Excellence Award recipient, the committee will consider the values of leadership, commitment, excellence, integrity and service. They will be evaluated in the areas of innovation and industry change, advocacy for higher education, service to UCalgary and the Haskayne School of Business and contributions to the community.
Since the award was established in 2000, a select group of Haskayne's 25,000+ alumni have been recognized. We congratulate their successes and invite you to get to know them by watching the videos below.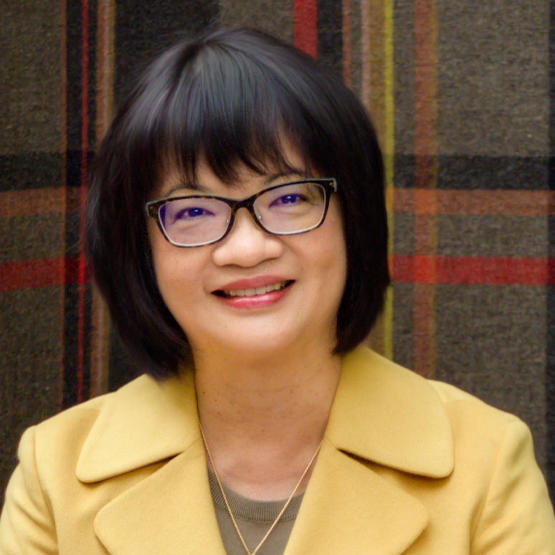 2021 Management Alumni Excellence Award Recipient
Eleanor Chiu, BComm'85
Chief Financial Officer, Trico Group
Director, Trico Charitable Foundation
2014: Glen Schmidt, BSc'81, MBA'94 | President and CEO, Laricina Energy Ltd.
2013: Thomas Buchanan, BComm'79 | CEO and Director, Spyglass Resources Corp
2012: Helen Wesley, BComm'91 | Executive Vice President, Talisman
2011: Eva Friesen, MBA'00 | President and CEO, The Calgary Foundation
2010: Mike Shaikh, BComm'77 | Chair, Calgary Police Commission
2009: George Gosbee, BComm'93 | President & CEO AltaCorp Capital Inc., Founder Tristone Capital
2008: Russell K. Girling, BComm'85, MBA '91 | President, Pipelines, TransCanada Corporation
2007: Kenneth R. McKinnon, BComm'80 | VP Legal Affairs and General Counsel, Critical Mass Inc.; Partner, Sundog Eyewear
2006: David W. Byler, BComm'78 | Executive VP, Natural Gas & Renewable Energy, Suncor Energy
2005: Brian J. Bass, BA'71, BComm'73 | Member, University Board of Governors, Senate & Alumni Association
2004: Lesley M.E. Conway, MBA'89 | President, Hopewell Residential Communities
2003: W. Brett Wilson, MBA'85 | Chairman, Prairie Merchant Corporation, Co-Founder First Energy Capital
2002: Hal Kvisle, MBA'82 | President & CEO, TransCanada Pipelines Limited (retired)
2001: Charles W. Fischer, BSc'72, MBA '82 | President & CEO, Nexen Inc. (retired)
2000: Michael J. Tims, BComm'76 | Co-Chairman, Peters & Co. Limited