The Haskayne PhD program offers outstanding students the opportunity to make a significant and lasting contribution to the field of management. We provide a collaborative, supportive and intellectually stimulating research environment for the discovery and dissemination of knowledge applicable to the business community.
The Haskayne funding package is one of the most generous among Canadian business schools.
Additionally, scholarships, opportunities for publication and co-authoring articles in leading academic journals, and Support to attend conferences in years two, three and four of the program is possible. Support is subject to approval prior to attending, and is contingent upon the student presenting at the conference.
We encourage early and continual involvement in research and give students the flexibility to explore topics of personal interest. Haskayne provides excellent supervisors who will work closely with you both in the classroom and on research projects, and provide essential resources and training in quantitative and qualitative methods and research design. A Haskayne PhD enhances communication skills, creativity, critical inquiry and confidence, in partnership with diverse professional networks and mentors.
Generous Funding
The Haskayne funding package is one of the most generous among Canadian business schools.
Flexible Program
The Haskayne PhD program is a full-time, research-intensive and highly flexible program that allows students to tailor courses to their needs and interests.
Outstanding Supervisors
All of our professorial faculty members are active researchers. Most are available to supervise students and work jointly with them on research projects.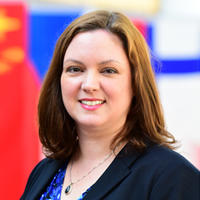 Haskayne's PhD program is well-developed, yet flexible enough to allow your research agenda to develop over time. Fellow students come from diverse backgrounds, both professional and academic, offering you exposure to a variety of research interests and approaches.
Alyson House
Haskayne PhD Student