All of our professorial faculty members are active researchers. Most are available to supervise and work collaboratively with Haskayne PhD students on research projects.
Haskayne PhD Supervisors by area
Business and the Environment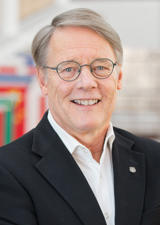 Dr. Harrie Vredenburg
Harrie Vredenburg's is a leading scholar in the areas of competitive strategy, innovation, sustainable development and corporate governance in the global energy and natural resource industries and serves as the Suncor Energy Chair in Competitive Strategy and Sustainable Development. He was one of the visionaries who founded Haskayne's Global Energy Executive MBA and has served as its Academic Director since its inception.
Business Technology Management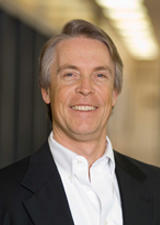 Dr. Barrie R. Nault
Part of Dr. Nault's current research is on how information technology affects productivity directly and indirectly, through outsourcing, through complementarity with other capital and labour, through transaction costs, and through relationships along the supply chain. He also studies ownership, incentives, membership and investment in new organizational forms and has recently done work on versioning strategies for information goods, entry into e-commerce markets, third-party logistics, and in environmental incentives for new energy technology conversion. In addition, he studies the relationship between information technology and inflation, trade and productivity, understanding the ways information technology value is created and how it affects the macroeconomy. For more information, including Dr. Nault's publications visit ucalgary.ca/bnault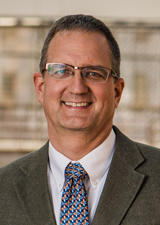 Dr. Ray A. Patterson
Ray Patterson's research utilizes quantitative methods from management science and micro-economics to solve problems related to:
Analytics, big data, and heuristics;
Networks such as social networks, workflow control networks, distribution networks, and telecommunications networks;
Privacy, security, and ICT investment; and
Service customer satisfaction and healthcare.
Ray's research has been published in leading academic journals. He is also Editor-in-Chief for Information Technology and Management and serves on the editorial board for Decision Sciences.
Entrepreneurship & Innovation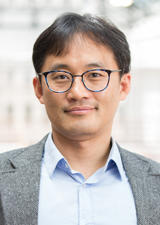 Dr. Kyoung Jin (KJ) Choi
KJ's areas of research interest includes investment, Fintech (blockchain), dynamic contracting, and consumption. His recent research focuses primarily on mechanism design problems of decentralized platforms and algorithmic stablecoins on blockchain, and implications of the introduction of CBDC (Central Bank Digital Currency) for the financial system. He has participated in the Model X project of the Bank of Canada for the architecture design of the Canadian CBDC. He has also worked on the linkage between heterogeneous consumption patterns and asset returns.
To see his Research Papers visit: https://sites.google.com/site/kyoungjinchoiecon/research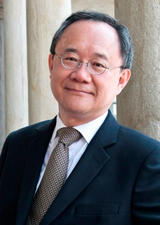 Dr. Jess Chua - Finance, Family Business
Jess Chua's two fields of research, reflecting his appointments, are family business governance and new venture financing. Within these two fields, he has published four books, two monographs, and over ninety papers in academic and professional journals. The research is well-cited and has received awards from numerous academic associations.
In addition to teaching and research, he has served the Haskayne School in various administrative roles and on the boards of public and private companies plus several professional organizations.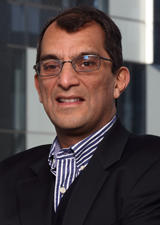 Dr. Alex David
Alex David's research focuses on the modelling of changing investors' uncertainty about the state of economic fundamentals and their impact on asset prices. He has not only constructed structural models of changing uncertainty, but has also estimated these models structurally providing new methodologies for the joint estimation of the parameters of asset prices, volatilities, and fundamentals of the economy.
Alex also has an active research agenda in the area of energy finance. In particular, he has provided a new modelling framework that shows the strong link between the slope of the oil futures curve and long run exploration and production decisions of energy companies. Alex also studies the systemic implications of derivative contracts that are written between banks and, in particular, discusses why banks choose to be highly interconnected, and the role of renegotiation breakdowns between them in triggering off a chain of financial disruptions.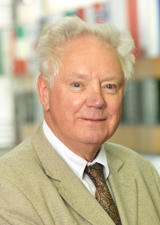 Dr. Robert J Elliott
Robert Elliott's recent work concerns stochastic processes and their applications in finance and engineering. In finance my current areas of interest include American options, term structure, the estimation of volatility and value at risk. In electrical engineering one is concerned with the optimal estimation of signals observed in noise. Applications of stochastic calculus and hidden Markov models gives rise to filters, smoothers and predictors.
Dr. Yrjo Koskinen
Dr. Yrjö Koskinen is an associate professor of finance at the Haskayne School of Business. Previously he has served on the faculties of Stockholm School of Economics, Boston University's Questrom School of Business, and the Wharton School of the University of Pennsylvania. Dr. Koskinen's main research areas are corporate finance, corporate governance, and international finance. His current research focuses on corporate social responsibility and its relationship to firm risk, entrepreneurial finance and incentives, and financial crises (in particular the euro crisis). His research has been published in the leading finance journals, such as Journal of Financial Economics, Review of Financial Studies, Journal of Financial and Quantitative Analysis, and Review of Finance. He is the recipient of the Standard Life Investments Finance Prize for his research on CSR and firm risk.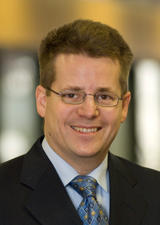 Dr. Alfred Lehar
Alfred Lehar is currently researching under what conditions renegotiations can facilitate a private sector workout of a financial crisis. He also works on how information produced by financial markets can be optimally used in bank regulation. In his previous research Alfred developed several methods on how to measure the probability of a financial crisis, analyzed conflicts of interest for financial Analysts, and looked at the empirical fit of alternative option pricing models. Alfred's work has been published in Management Science, the Journal of Financial Intermediation, the Journal of Banking and Finance, and the Review of Finance.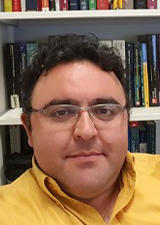 Dr. Pablo Moran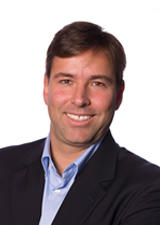 Dr. Miguel Palacios
Miguel Palacios is an Associate Professor of Finance at the University of Calgary's Haskayne School of Business.  His academic work focuses on the intersection of human capital and asset-pricing.  In particular, he studies the size and riskiness of human capital, its impact on the riskiness of firms, the riskiness of education investments, and optimal contracts for financing education.  He is a co-founder of Lumni, which has financed more than 12,000 students through Income Share Agreements in Latin America and the United States. More recently, he is working on creating better financial products for retirees as a co-founder of A&P Capital.  Miguel holds a Ph.D. in Business Administration — finance — and an M.A. in Economics from the University of California, Berkeley, an M.B.A. from the Darden Business School, University of Virginia, and a B.S. in Mechanical Engineering from the Universidad de los Andes, Colombia.
Dr. Ari Pandes
Ari Pandes' primary research is on issues in empirical corporate finance, capital markets, and entrepreneurial finance, with a specific focus on investment banking, raising financing, securities issuance, private equity, and the going public decision. He has presented his research at top international Finance conferences and at various universities internationally. His past research on Canadian bought deals and private placements drew the interest of regulators, investment banks, and corporate law firms in both Canada and the U.S, and he was invited to present this research at the U.S. Securities and Exchange Commission in Washington D.C.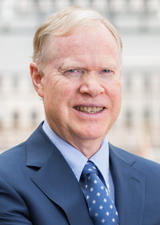 Dr. Michael Robinson
Michael Robinson teaches investments, portfolio management, new venture finance, and corporate governance to undergraduate, MBA, Executive MBA, and executive education students.  He founded the Calgary Portfolio Management Trust (CPMT) program at the Haskayne School of Business in 1993. 
Dr. Robinson's research has been published in leading academic and practitioner journals including Entrepreneurship Theory & Practice, Journal of Banking & Finance, Journal of Business Ethics, Journal of Small Business Management, Financial Analysts Journal and the Ivey Business Journal.  His research interests include private and junior public equity markets, market efficiency, and the methods of raising capital for developing firms.
Operations and Supply Chain Management
Organizational Behaviour and Human Resources
Risk Management and Insurance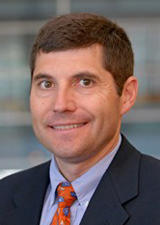 Dr. Martin Halek
Dr. Halek's areas of research include insurance economics, insurer ratings and financial markets, insurer loss reserving practices, adverse selection and hazard risk assessment. He has published in top academic journals including the Journal of Risk and Insurance, The Geneva Risk and Insurance Review, Forest Policy and Economics and Land Economics. Dr. Halek regularly presents his research at academic conferences and universities, and he is an active member of several professional organizations including the American Risk and Insurance Association (ARIA), the European Group of Risk and Insurance Economists (EGRIE) and the Western Risk and Insurance Association (WRIA). Dr. Halek has received research grants from various organizations including SSHRC, USAID, NFID and Society of Actuaries. He has also received research and teaching awards including the Les B. Strickler Innovation in Instruction Award by ARIA.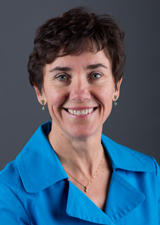 Dr. Anne Kleffner
Anne Kleffner's research focuses on three main areas: 1) Insurance regulation and insurer operations; 2) Automobile insurance; and 3) Enterprise risk management. The first two streams of research are closely linked. The insurance industry is very regulated with respect to both the solvency of insurers and the market conduct of insurers. The most regulated line of business, from a market conduct perspective, is automobile insurance. Thus, the impacts of regulation, the efficacy of regulation, and the design of regulation are important research questions. Regarding enterprise risk management, related topics include supply chain risk, sustainability and governance.
Strategy and Global Management