Achieve your career goals
As a Haskayne MBA student, you have the opportunity to take advantage of all the services the Haskayne Career Development Centre has to offer. This includes access to experienced career advisors, work experience opportunities, career prep programs, and tailored events to help you achieve your career goals.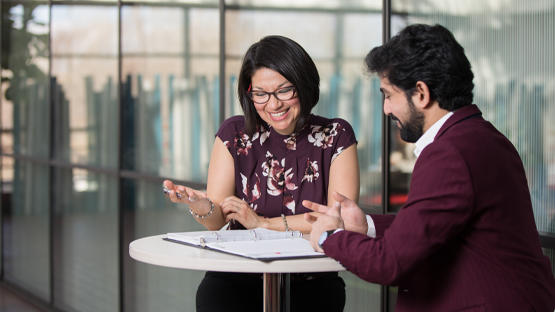 Job search
An abundance of resources are available to help you secure an internship or a full-time position once you graduate, including Haskayne's curated job board, industry-specific networking events, résumé, cover letter and job interview workshops, and the insights from experienced MBA career consultants. Plus, access to these resources don't end once you graduate – we provide career support to MBA alumni, too!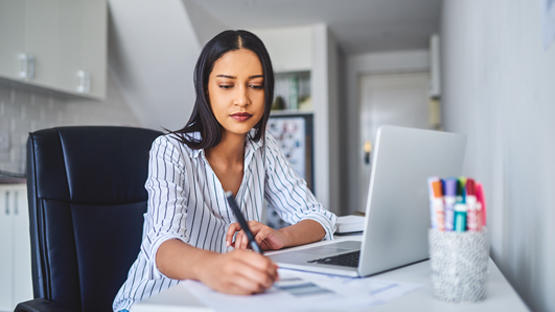 Mitacs Business Strategy Internship
The Mitacs Business Strategy Internship pays students to work on an innovation project. Mitacs and the partnered employer would both contribute to your compensation ($15,000 tax-free for graduate students), enabling you to assist a small, innovative organization.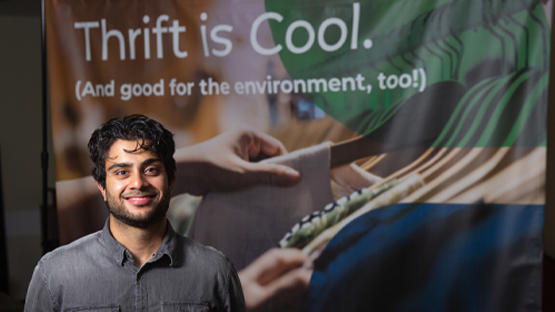 Propel Business Projects
Through Propel, you will be matched with a small business, social enterprise, or non-profit. Completed in tandem with your winter courses, you will commit 50 hours to a business project over the span of 12 weeks. Upon completion of your project, you will receive a $1,250 grant.
Haskayne MBA grads see an immediate return on their investment
Within three months of graduating, our grads reported*:
*Success rates are based on the MBA class of 2022 graduate survey.
My Haskayne MBA gave me the confidence to apply for a bigger role and to negotiate a significant salary increase. As a result, I was promoted to Global Marketing Communications Manager and am making nearly $20,000 more.
Paige Greenhough, MBA'20
Global Marketing and Communications Manager at Hatch
Other resources and programming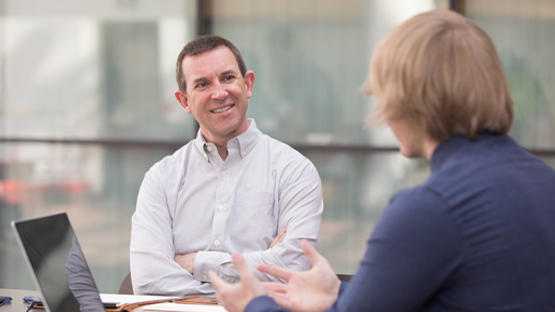 Graduate career consultant
As a Haskayne MBA student, you will have access to a dedicated career consultant who offers you personalized guidance to help you plan, implement and achieve your career goals. If you're coming from abroad to study at Haskayne, you can be confident knowing that our advisors are experienced in helping international students adapt to and succeed in Canada's job market.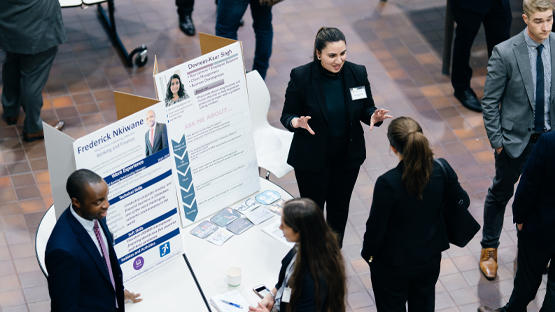 Career Ignitor
Career Ignitor is a customized program of seminars, workshops and networking events that will guide you through your career development journey. By the end of the academic year, you'll demonstrate everything you've learned at a showcase event attended by Calgary's top employers. For those interested in management consulting, a similar program called Consulting Ignitor will help you prepare to enter this competitive industry.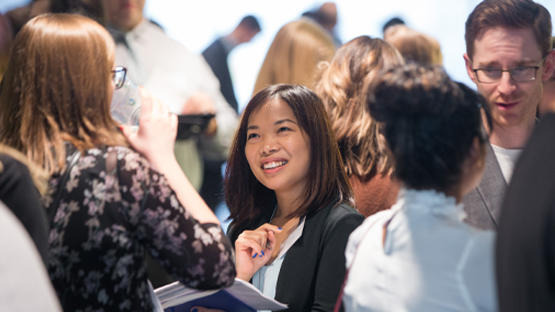 Industry events
Attend guest speaker seminars covering a range of topics about the Canadian business landscape. Or connect with employers to learn about their selection process and application tips. Hear from experts within Canada's most prevailing industries through the Hear it From the Experts Series. Haskayne's industry-partnered events will help you identify entry points and discover possible career paths.