Faculty
MSc in Sustainable Energy Development
A One of a Kind Interdisciplinary Approach to Sustainable Energy Development
The Sustainable Energy Development curriculum is delivered by highly qualified and recognized experts from the associated faculties/schools. These leading academics and professionals work together to frame ensure courses are addressing relevant and current themes seen in today's energy sector; it is this interdisciplinary blend that provides a truly unique experience for our graduate students. This group is currently comprised of the following:
Gopal Achari
PhD (Civil Engineering), MSc (Civil Engineering) University of Calgary; BTech (Civil Engineering) Indian Institute of Technology Delhi
Dr. Achari is a professor in the Department of Civil Engineering & CEERE of the Schulich School of Engineering. He is a licensed Professional Engineer in Alberta. Dr. Achari's research interests include oxidative methods for water and wastewater treatment, chemical methods to remediate contaminated soils, uncertainty analysis, and landfill engineering. He has over 45 journal papers and over 50 publications in conference proceedings. He teaches water and wastewater engineering, remediation of contaminated soils, and contaminant transport at senior undergraduate and graduate levels.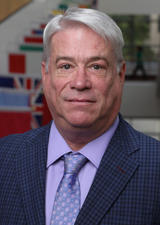 Norman Althouse
MBA University of Calgary; BA Athabasca University
Norm is a teaching professor in the Strategy and Global Management Area. His responsibilities include the coordination Introduction to Business Skills course, SGMA 217. His bachelor degree is in accounting and completed his MBA in 1993. He has taught at the University of Calgary since January 1995.
Norm also teaches Organizational Behaviour (OB) at the graduate level including the SEDV Program and the EMBA Program. Norm's primary research is in the Scholarship of Teaching and Learning (SoTL) focusing on developing methods and techniques to better engage today's learner. Norm's other research interests include team building, gender issues in the workplace, and managerial decision-making. Norm is active in many professional conferences including the Academy of Management.
Norm is active in publishing SoTL articles, business cases, etc. Norm is the lead author on one of Canada's premier introduction to business textbook, "The Future of Business", ending its publication with the 5th edition in May 2019  (total of 5 editions, 15 years in publication). Norm's new textbook, Canadian Business, will be published and released in May 2019.
Norm is very active on committees at the Haskayne School of Business and other activities that enhance the students' experience.
Michael Benson
Doctor of Social Science Candidate Royal Roads University; MSc (Environmental Studies and Sustainability Science) Lund University; MSc (Energy and the Environment) University of Calgary; BComm University of Calgary
Michael is sustainable development practitioner currently working at the National Energy Board of Canada. As a member of the technical leadership team, Michael shapes the NEB's technical work and strategic direction on environmental and socio-economic assessments, alternative dispute resolution, and engagement with the public and Indigenous peoples. His professional career concentrates on applying critical and system thinking approaches to solve sustainability challenges.
Michael's areas of interest include: promoting sustainable development within the energy system; applying critical and system thinking approaches; conducting meaningful engagement with the public and Indigenous peoples; and transitioning to a future-fit energy system.
Ganesh Doluweera
PhD (Electrical Engineering with Specialization in Energy and Environmental Systems) University of Calgary; MSc (Electrical Engineering) University of Calgary; BSc (Hons) (Engineering) University of Moratuwa
Dr. Ganesh Doluweera has a strong interdisciplinary background in engineering, economics, and public policy. He is a registered Professional Engineer (P.Eng.) in the province of Alberta. He obtained his Ph.D. in Electrical Engineering with specialization in Energy and Environmental Systems from the University of Calgary in 2011. His primary research interests are in energy system modeling and analysis to inform energy and environment decisions. His research work to date has focused on electric power system planning, large scale wind power integration, carbon management of electric power systems, energy for rural development, life cycle assessments of energy systems, investments on energy infrastructure under uncertainty, emerging technology assessment, and macroeconomic impacts of energy system transitions. He has taught graduate and undergraduate courses in energy and environmental systems at the University of Calgary. He has also supervised capstone projects of several SEDV students. 
Dr. Doluweera is currently the Director of Research at the Canadian Energy Research Institute where he designs and executes research projects to assess economic, environmental, and social implications of technology and policy interventions with Canadian energy systems. He has also worked with Light Up The World where he designed and developed solid-state home lighting systems and coordinated projects that installed over 3000 rural home lighting systems in Sri Lanka. He has experience in designing and implementing community-scale renewable energy powered electricity generation and distribution systems.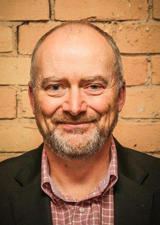 Andrew Doyle-Linden
MBA University of Calgary; MSc Geophysics Imperial College London; BSc, MA Theoretical Physics Oxford University
Andy Doyle-Linden is a Consultant and part-time sessional lecturer in Corporate Strategy at the Haskayne School of Business for the EMBA and SEDV programs. He has over 30 years of energy industry experience, primarily with Shell, working in diverse Strategic Management and Business Development roles in Canada and globally. He started his career as a geoscientist deploying new technologies in Europe before moving to Canada. Andy was born in the UK, studied at Oxford University and Imperial College, London. He is also an early Haskayne EMBA alumnus.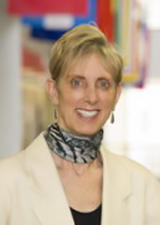 Irene Herremans
PhD Kent State University; MSA, MBA Roosevelt University; BS Ferris State College, CPA
Dr. Herremans' teaching responsibilities are in the areas of accounting, tourism, and environmental management. She has taught management seminars and workshops in Cuba, Slovakia, England, and China, as well as international management programs offered at the UofC and at educational institutions abroad for managers from various countries. Dr. Herremans has had experience in working with business firms through a consultative position with the Small Business Administration and as Director of the Small Business Institute, and consults for companies in the oil and gas industry as well as other industries. Her research interests focus on many contemporary issues including management and environmental control systems, environmental performance, international business, intellectual capital, and performance evaluation.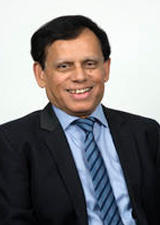 Patrick Hettiaratchi
PhD (Environmental Engineering) University of Alberta; MEng (Environmental Engineering) Asian Institute of Technology, Bangkok
Dr. Hettiaratchi is a professor in the Department of Civil Engineering & CEERE of the Schulich School of Engineering at the UofC. He is a licensed Professional Engineer in Alberta and the current associate head of research at Department of Civil Engineering. Over the last two decades, he has undertaken a number of studies in the field of environmental and human health protection, including anaerobic digestion of carbonaceous waste/sewage in small scale digesters; the use of fly ash from coal power plants to construct landfill liners/covers and vertical thin walls at waste impoundments; landfill stabilization; softwater corrosion of water conveyance systems; control of industrial discharges to municipal wastewater treatment systems; evaluation and estimation of methane and non-methane organic compounds (NMOCs) from municipal and industrial landfills; composting of organic waste; sustainable landfill technology; bioreactor and biocell technology; and control of methane emissions from landfills and the oil and gas industry. Dr. Hettiaratchi was awarded the coveted ASTECH Award for Achievement in Environmental Innovation.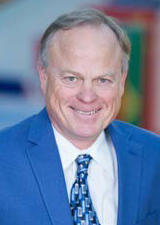 Allan Ingelson
LLM University of Denver; JD, BSc University of Calgary; BA University of Alberta
Professor Ingelson is the academic director of the Haskayne Energy Management program and an associate professor in the Faculty of Law. Prior to his current position, he served as the associate dean for undergraduate and graduate programs at the Haskayne School of Business. His graduate work was in international natural resources and environmental law and policy. In 1991, he was admitted to the Law Society of Alberta as a Barrister & Solicitor, and he holds memberships in the Canadian Bar Association, the Law Society of Alberta, and the Canadian Association of Law Teachers. Professor Ingelson has published in numerous natural resources and environmental law scholarly journals. His main areas of research are oil-and-gas law, Canadian and international mining law, and environmental law. He is also the recipient of several teaching excellence awards.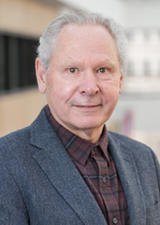 Allan Kennedy
PhD (Environmental Science) University of Calgary; MSc (Reclamation Science) University of Calgary; BSc (First Class Honors) (Zoology) University of Alberta
Dr. Alan Kennedy is an environmental scientist with over 35 years of experience in environmental management in the energy sector. He has contributed to Environmental Impact Assessment (EIA) extensively though out Canada and internationally in Russia, Africa and USA. Dr. Kennedy has published articles on impact assessment at international conferences and environmental journals. He has edited two books on cumulative effects assessment in EIA.  Dr. Kennedy is currently the Chair, Advisory Committee, Institute of Environmental Sustainability, Mount Royal University and is a public adjudicator for the Alberta Law Society. Dr. Kennedy's research interests focus is on contemporary issues in EIA including: Cumulative Environmental Effects Assessment and Management, EIA scoping and impact prediction, monitoring and management of environmental impacts on endangered species. He is a registered professional Agrologist and professional Biologist in Alberta.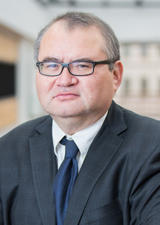 David Laidlaw
LLM University of Calgary; LLB Dalhousie University; BSc (Computer Science and Economics) University of Calgary
Admitted to the Law Society of Alberta in 1989, he was engaged in private practice in Calgary for 20 years. David returned to Law School to secure an LL.M. Having practiced in Aboriginal law in the early 1990's his ongoing interest in the area has led him to research and explore aboriginal law and policy with its implications for Indigenous Peoples and the public. He is a Lecturer in Native Centre Certificate in Aboriginal Relations, a Presenter on Aboriginal Rights, the Crown's Duty to Consult and Accommodate, The Honour of the Crown and related issues for the public, University Groups, Corporate and Indigenous Clients, and a consultant for First Nation Groups.
He has recently completed an Update (2016) to the First Nation Consultation and Accommodation Handbook (2014) that he co-authored with Monique Passelac-Ross, funded by the Alberta Law Foundation. His current research focus is on the implementation of the United Nations Declaration on the Rights of Indigenous Peoples (UNDRIP) in Canada, aboriginal rights to water and indigenous engagement in the regulatory process in Alberta and Canada. In addition to Aboriginal law, his research interests include legal history and the philosophy of law.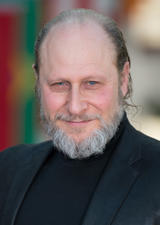 David Lertzman
PhD (Ecological Sustainability & Community Development) University of British Columbia
David Lertzman Ph.D. is Assistant Professor of Environmental Management and Sustainable Development at the University of Calgary's Haskayne School of Business. His passion for ecology and culture has brought him to numerous indigenous communities throughout the Americas maintaining adoptive relations in various territories. Lertzman's research examines the environmental interface of indigenous peoples and energy industries including the Amazon, Canada's Boreal and Coastal Temperate forests. His innovative teaching on leadership and sustainability at the Haskayne Wilderness Retreat is highly acclaimed and he is a recipient of the Reverend Dr. Chief John Snow Sr. Award for teaching and research in service to Aboriginal peoples as well as the University of Calgary's Sustainability Award for Community as Learning Partner. Lertzman holds a Ph.D. in Ecological Sustainability and Community Development from UBC. He is a passionate outdoorsman, land-based educator and multi-instrumentalist singer/songwriter. David lives with his family in a cabin on the Ghost River.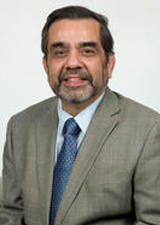 Anil Mehrotra
PhD (Chemical Engineering) University of Calgary; MEng (Environmental Engineering)Asian Institute of Technology Bangkok; BE (Hons) (Chemical Engineering) Birla Institute of Technology and Science, Pilani
Dr. Mehrotra is professor in the Schulich School of Engineering at UCalgary. His current research areas include transport and thermophysical properties of heavy crude oils, wax deposition in pipelines, and energy and environmental engineering. He has published more than 170 refereed papers in international journals. He has held several senior-level administrative positions, including Interim Dean of the Schulich School of Engineering. He has received numerous awards and recognitions for his teaching and service contributions. He is a registered professional engineer in Alberta and a fellow of Engineers Canada and CIC.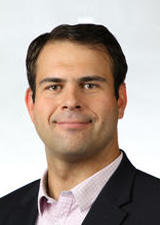 Roman Shor
PhD, MSE (Petroleum Engineering) University of Texas at Austin; BSE, MSE (Computer Science) University of Pennsylvania
Dr. Shor is assistant professor and associate head (undergraduate studies) in the Department of Chemical and Petroleum Engineering of the Schulich School of Engineering at the University of Calgary. He is lead investigator the integrated Drilling Research Laboratory (iDRL) and his research interests lie in the areas of drillstring dynamics modelling and control, drilling optimization and drilling systems automation. Specifically, the application of reduced order modelling and modelling for control to enable model predictive control for drilling tasks and drilling optimization through data processing and machine learning. His collaborative research projects include an investigation of fluid rheology with applications to drilling fluids, magnetorheological fluids and their applications, hydraulic fracture placement optimization and applications of seismic processing methods to drillstring imaging.  He is active in the areas of machine learning and artificial intelligence with particular attention to applications in oil and gas.  He is also interested in reducing the impact of drilling operations on the environment and surrounding communities