Become a more effective leader and strategic thinker
Strategic leadership is the ability to articulate a clear vision for your organization and to motivate and persuade others to acquire that vision. Strategic leaders are able to build strong yet flexible organizational structures, allocate resources effectively, find ways to encourage innovation, coach and support emerging talent, and execute organizational change. 
The Haskayne Strategic Leadership Development Program will prepare you for this next level of leadership.
Running from December 2023 to June 2024, this program blends self-directed online modules with live, interactive online workshops. Program themes alternate between strategic and leadership topics. Content is taught through cutting-edge cases, virtual group simulations and interactive class discussions. Throughout the program new skills, knowledge and behaviours are learned and applied through immediate integration in the workplace. You will practice creating and implementing strategy, leading hybrid teams, making effective decisions, understanding the impact of global events on you and your organization, and leading through turbulent and uncertain times.
Throughout the program you will complete leadership diagnostic assessments and receive one-on-one executive leadership coaching, which will influence the creation of a personalized Leadership Development Plan. Alongside the program, you will complete a mentored Action Learning Project, which provides the opportunity for program content to be applied to a real and relevant business opportunity within your organization.
For further information or to reserve your place contact execed@haskayne.ucalgary.ca. 
Dates: December 1, 2023 - June 14, 2024
Format: Live online sessions every other Friday morning, plus ongoing coursework
Delivery: Online
Commitment: 104 hours
Investment: $8,500
The detailed content schedule for the current program is in the program brochure.
Hear from Strategic Leadership Development alumni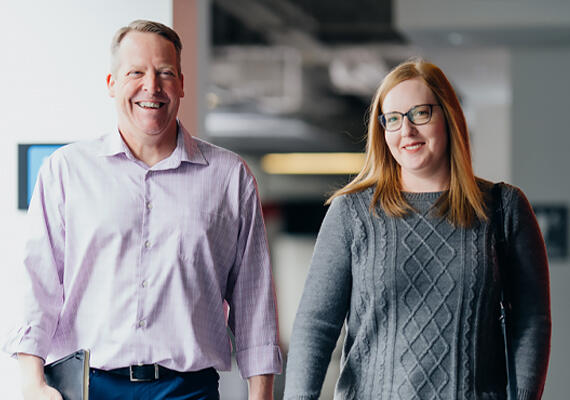 5 things you'll get from Strategic Leadership Development
From personalized professional development to completing a real-world business project for your organization, here are 5 things you'll get from the Strategic Leadership Development program.