The Golden Bull Award was developed by the Haskayne Recognition Committee. The committee has worked in conjunction with various stakeholders including the engagement committee and HR to create and champion this monthly employee award. The award is peer-to-peer and promotes frequent peer-driven recognition to take place between all employee groups, which include faculty, staff (MaPS and AUPE) and student assistants. Each month's recipient will nominate an individual for the following month. We strongly encourage the current month's recipient to nominate a colleague from a different employee group and/or work area. The Golden Bull Award fosters appreciation and recognition to the employees who work hard to align with Haskayne's strategic initiatives.
September 2022 - Tanya Verhulp
Nominated by Karen Perl-Pollard
Tanya Verhulp is extremely hard working and committed to the success of Haskayne Executive Education which is why I am nominating her for the Golden Bull Award. I remember meeting Tanya at an All that Jazz and becoming both engaged and connected – she is a true ambassador for the programs and her team. She has a warm smile and a way that makes people feel welcome and at ease. She is equally comfortable getting down to business and helping to get to the bottom of difficult issues. I am particularly thankful for her help when I was helping with the pilot for the Financial Feminism Investing Lab. She was generous with her time, knowledge, expertise, and team. When she was on campus completing her Executive MBA, she made a point to connect on the exciting new programs that they were developing to ensure we were able to communicate this good news to the broader community. Tanya's dedication to Haskayne Executive education is admirable and it is my honour to nominate her for the Golden Bull Award.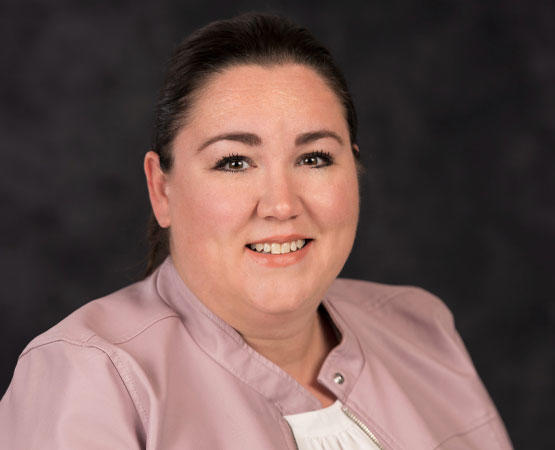 August 2022 - Karen Perl-Pollard
Nominated by Livia Fiorini
I am honoured to nominate Karen for the August 2022 Golden Bull Award. Karen joined Haskayne as the Coordinator with the Development team almost 9 years ago and then moved to the Communications team as Senior Communications Strategist where she has truly shone. Despite COVID and the many personal challenges over the past few years, Karen has maintained a great disposition and met her deadlines. As a communication professional, she works on event communications, marketing and programs with Haskayne and University partners effectively. Karen has received two Dean Awards —one for being part of a Research team and the other for her work with the CDL team. Her strength and resilience are inspirational. In addition to her professional accomplishments, she stepped outside her comfort zone to perform in the March 2019 rendition of "The Vagina Monologues" at the University theatre. Break a leg, Karen! As a compassionate, dedicated, hardworking, meticulous person, Karen is more than deserving of this recognition. Congratulations!"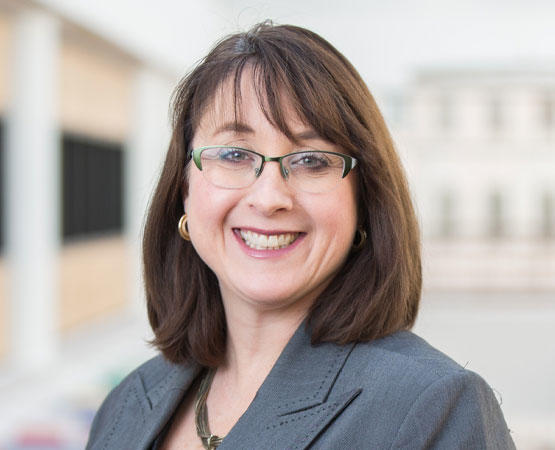 May 2022 - Livia Fiorini
Nominated by Kathy Weninger
Livia Fiorini is our stellar Events Specialist. Livia joined our Haskayne events team in 2011.She is an extremely organized person who is capable of planning large events for Haskayne but be sure that she will put as much effort and attention into our smaller events as the large events.  She strives to ensure that all Haskayne events run smoothly and meet the high standards of leadership in sustainability for the Haskayne School of Business and the university.  Her creative ideas make all our events noteworthy. Livia has invested much of her time mentoring our student clubs.  Right from the start Livia was part of the committee who worked with the clubs educating the students on running successful events, reviewing contracts, and ensuring that rules and regulations of our school were met.  Her help was appreciated by our clubs, and she has been awarded Superior Service awards for her hard work and dedication to our student club success. Livia along with other Haskayne members won a mixed team Dean's award for the incredible job they did to ensure our EMBA program was able to successfully run the first in-person program during the pandemic. It's easy to see that Livia enjoys her job and enjoys working with the people of Haskayne.  Always fun, we certainly enjoy our time before and during an event, and she may upon occasion sneak a few treats our way!! It is my sincere pleasure to nominate Livia to be the recipient of the Golden Bull Award at Haskayne.
April 2022 - Kathy Weninger
Nominated by Janice Eliasson
Kathy Weninger is the Undergraduate Procedures Advisor who has worked with six Undergraduate Associate Deans in her over quarter century of service to the U of C. Her title only partially describes her work with Undergraduate students, not only guiding them in the processes to resolve issues but also supporting them in their interactions with the Undergraduate Associate Dean's office. I have been on many committees with Kathy Weninger where her professionalism and respect for colleagues has enhanced the productivity. She promotes an environment of mutual trust and respect for everyone's strengths and what they can contribute as well as her insight as a "historian" of the HSB. Kathy is very personable and generous with her time to answer a variety of questions. Many times, I have come to the Undergraduate office with an issue or question that Kathy has resolved. As an Instructor in Operations Management, I appreciate efforts to reduce the workload for others by improving a process. Kathy has done this numerous times over the years for processes that affect many such as making the exam deferral process clearer and less onerous for both students and instructors. Thank you, Kathy, for being such a caring member of the HSB and your excellent contributions to the Undergraduate experience.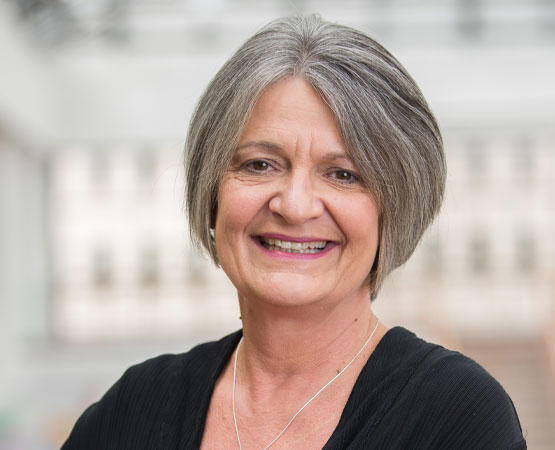 March 2022 - Janice Eliasson
Nominated by Dave Rudanec
Janice Eliasson is a well-respected senior instructor within Haskayne's Operations and Supply Chain Management area. Her dedication to the student experience is exceptional and deserving of being recognized.
I've had the pleasure of engaging with Janice over the years in conversation and attending various student DC tours and Haskayne functions. In my role meeting with students, I often receive positive comments about how they have enjoyed her classes. She always makes time for OSCM related questions and is a champion for Haskayne Career Development Centre events. Janice clearly works hard to develop and refine course materials ensuring students are learning the theory required to be competitive in the job market. Our students are lucky to have such a dedicated faculty member in their corner.
Janice also brings an energy that resonates throughout the building. This is part of what makes Haskayne a great place to work and learn.
Thank you Janice for everything you do for our students!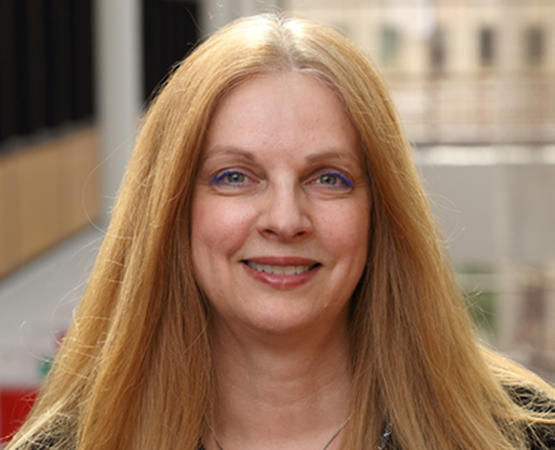 February 2022 - Dave Rudanec
Nominated by Karen Anderson
I nominate Dave Rudanec, Undergraduate Career Development Specialist, for the Golden Bull award. Dave is the consummate steady presence always striving to enable students and actively participate in their efforts to gain valuable employment and career direction.
The Haskayne Career Development Centre team has gone through substantial changes but continues to provide valuable service to both students and the greater Haskayne community. Dave's commitment to positive employer relations, strategy and communications ensure Haskayne students continue to gain access to top notch career opportunities and job placements. A parent himself, Dave connects with students, supports them as they identify their goals and guides them on a career journey as they navigate their degree and future successes. Many students reach out to thank him personally and continue to share their success stories which speaks to his critical role in their development and achievements.
Dave has a keen wit and appreciates a good dog story. We both own dogs that top the scale at 100+ pounds and this provides us with an endless source of entertaining content. I hope you get the chance to say congratulations and swap a story or two!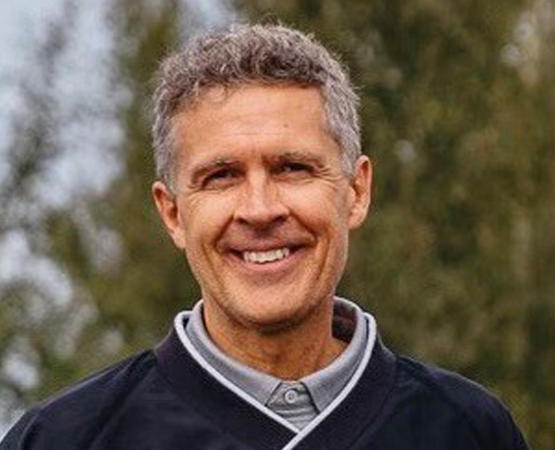 January 2022 - Karen Anderson
Nominated by Elizabeth Henderson
It was a Santa Claus moment. I checked the previous recipient list, then checked it twice, to be sure I had the opportunity and honour of nominating Karen Anderson for the Golden Bull Award.
When people walk in our front door, Karen is there to greet them. Students, vendors, community members, staff and faculty. When any of us walk into the Dean's area on the third floor, Karen is usually the first person we see. Whether you need directions, information, help with the arcane machinations of office equipment, or almost anything else, if she can't help you, she probably knows who can. I consider her an honourary member of the community engagement team because she provides meaningful community engagement every single day.
If our culture exists in an environment of mutual trust and respect, it's because we work with people like Karen. She is always professional, courteous, helpful (my office plants are alive because of her!) and knowledgeable, but also has a wicked sense of humour when the opportunity presents itself. She is courageous when it comes time to share her ideas and experiences, something I took note of especially during the last two pandemic years when she was essentially our front-line worker at the school, without the option of retreating to safety and working from home. She brings her humanity to work, and we are all better because of it.
Some people are leaders because they have that title. Others are leaders because they command the respect and appreciation of the people around them. Karen is this person. She is a cultural leader at Haskayne and is most deserving of this award.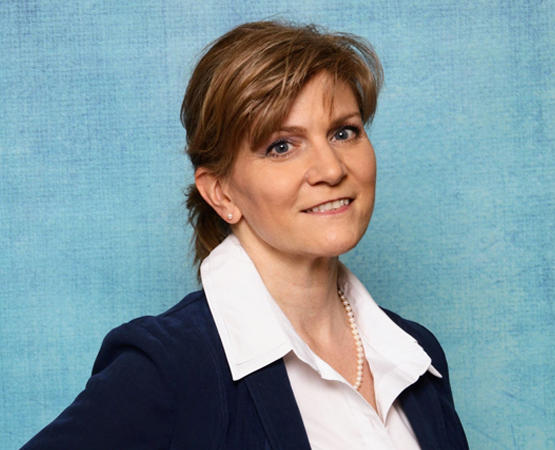 December 2021 - Elizabeth Henderson
Nominated by Meghan Vanderburgh
Elizabeth joined Haskayne in 2014 and leads the talented team of community engagement and event professionals, with her 20+ years of event management experience.
Pre-pandemic, Elizabeth started a Monday Morning Inspiration email to her team and a few lucky others (including myself), that contained meaningful and uplifting messages on the importance of making a difference by through encouraging words of support, motivation, resilience, curiosity, courage and contemplation. Her words energetically inspired her team to collaborate, engage and explore the value of connecting the diverse Haskayne community by celebrating our varied backgrounds, experiences and ideas. I applaud her for empowering her team through the difficult transition of in-person to the virtual events and successfully navigating these significant challenges and changes.
When I shared an office next to the community engagement team's working space, I would frequently hear Elizabeth express her gratitude and offer motivating and uplifting gestures to increase her team's confidence in their performance. This encouragement created a successful balance of the daily challenges of work tasks while maintaining positive mental health and an enjoyable work environment.
Her exceptional leadership skills enhance the accomplishments of her talented team. She is an invaluable resource who encourages self-growth, discovery and team empowerment.
It is my sincere pleasure to nominate Elizabeth Henderson to be the recipient of the Golden Bull Award at Haskayne.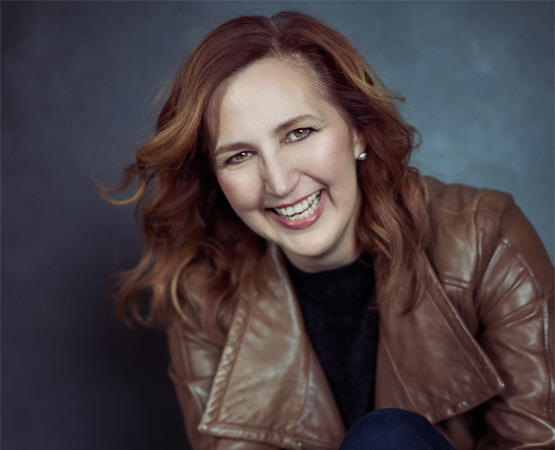 November 2021 - Meghan VanderBurgh
Nominated by Janelle Morris
Did you know that Meghan VanderBurgh is the creative spark behind all of the collateral that makes up Haskayne's visual identity? Over the past 10 years Meghan has been working quietly behind the scenes, collaborating with our marketing team, to develop and design Haskayne's visual presence – a unique look and feel that makes our school stand out within the larger University of Calgary brand as well as amongst our competitors. Meghan is creative, curious, detail-oriented and always looking for innovative ways to tell a story and to showcase all of the exciting initiatives we have to offer. From designing Community Report and the individual look and feel of each of our programs to directing photo shoots and conducting press checks and so much more, Meghan is an important member of our Haskayne team and it is my pleasure to nominate her for this month's Golden Bull award.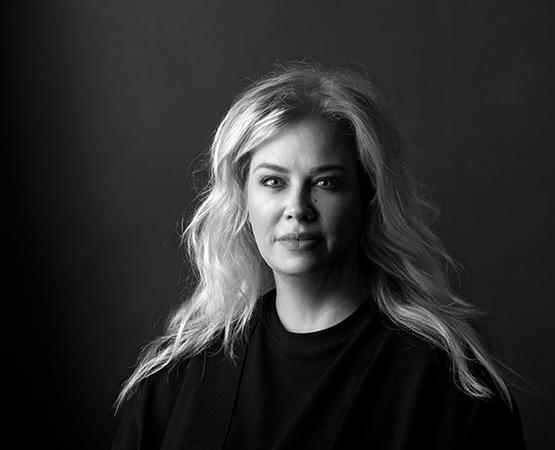 October 2021 - Janelle Morris
Nominated by Leighton Wilks
Every organization has that one "go to" person that people tend to gravitate toward when they need to get things done. For myself and many others at Haskayne, that person is Janelle Morris. Whether in her former role in communications or in her current role in graduate programs, Janelle always has a "boots on the ground" and "roll up your sleeves" mentality that is deeply appreciated by all that work closely with her. Her incredible work ethic resulted in Janelle being integral to the launch of our DBA and MMgmt programs, which is an exciting new direction for Haskayne.

Her work ethic is only part of what makes her such a fantastic colleague. Janelle is incredibly personable and generous with her time. I have often found myself at Janelle's office door with a variety of questions or concerns, and she has always provided the needed information with a smile. Colleagues describe her as dedicated, collaborative, resourceful and professional. She often liaises with various campus offices to execute on Haskayne initiatives and new programs, and I can't think of a better person to represent Haskayne and build relationships across campus. I look forward to the exciting initiatives that Janelle will bring to Haskayne in her new role as Manager, Graduate Programs.

For the above reasons, it is my absolute pleasure to nominate Janelle for this month's Golden Bull award. Thanks for doing all that you do for our school, it does not go unnoticed!
September 2021 - Leighton Wilks
Nominated by Micheline Campanaro
Leighton Wilks is always willing to help the MBA and undergraduate offices with open houses and information evenings. His Business Negotiation class is one of our most popular offerings in the MBA program.  He genuinely enjoys teaching and brings that enthusiasm into the classroom. This is one of the reasons he won the Calgary Award for Community Achievement and the Lifetime Achievement University of Calgary Student Union Teaching Award. One of his former students states it best, "High energy, interesting and provides new concepts that challenge the way we view negotiations." Leighton combines academic learning with experiential activities. This is showcased in the courses like SGMA 573 "Business in Japan" that he offered by bringing students to Japan and exposing them to the culture of business in another country. He brings his 11 years consulting experience in cross-cultural training, strategic planning, real estate development, corporate social responsibility, ethics and research into the classroom. Leighton is extremely supportive, understanding, and helpful to students, staff and faculty. I believe Leighton strives to make Haskayne a go to business school for students and that is the reason I nominate him for the Golden Bull Award.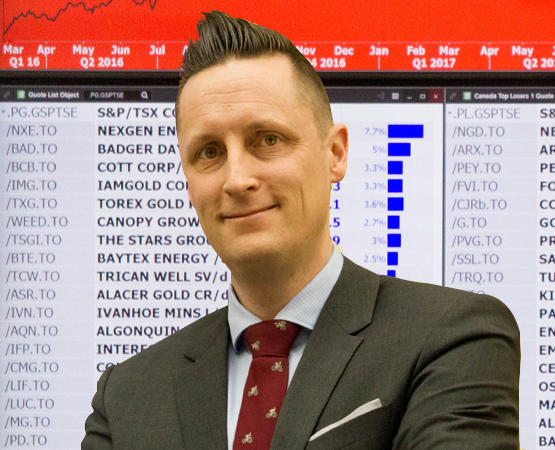 August 2021 - Micheline Campanaro
Nominated by Jane Brown
Micheline Campanaro, MBA Senior Recruiting and Admissions Officer, exudes compassion, whether it is with students, faculty or staff or anyone who knows her.  She speaks from the heart, is fair, knowledgeable, respectful and kind – all of the values Mr. Haskayne speaks of.
I have seen Mich pick up students from the airport, have them over for dinner, help them find homes and she is always truly caring and there to help people.
Working with her team, Micheline is a strong leader who is dedicated and shares her wisdom.
I am honoured to nominate Micheline for the Golden Bull Award.  Thanks Mich for all the joy you bring to the Haskayne School of Business.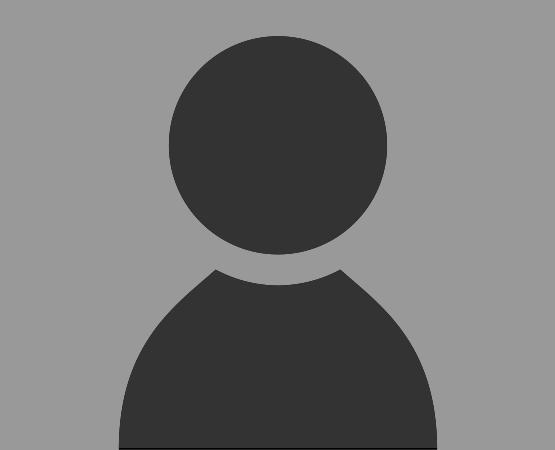 July 2021 – Jane Brown
Nominated by Paula Poirier
I'm thrilled to nominate Jane Brown. Jane has been with the University for many years, becoming an established figure in the building. She is super approachable and helpful.
Jane's creativity and designs can be experienced throughout the Scurfield Hall Building in any of the newly renovated spaces including offices. Renovations seem to happen quite quickly however, I think it's important to recognized that months of advanced planning with several different groups is invested into each project to make the magic happen.
Thank you, Jane, for your attention to detail and amazing work you do daily! You are appreciated!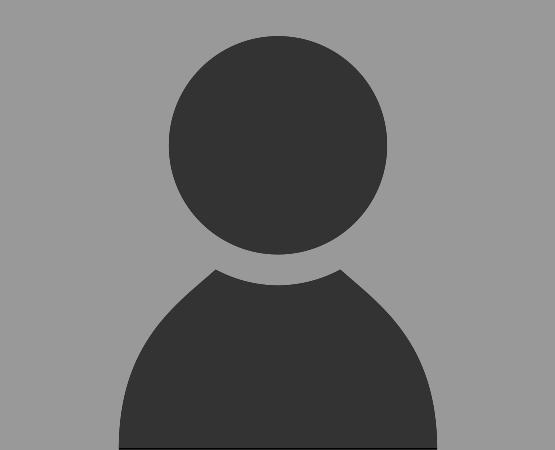 June 2021 – Paula Poirier
Nominated by Lesley DiMarzo
Paula, especially in this last year, truly exemplifies tireless efforts, endless patience and boundless support. And, she does it all behind the scenes, which in my mind makes her even more deserving.
Paula's work with IT goes so far above and beyond it is hard to quantify. This past year I know I have called on her for support while working from home and I would bet many others have as well. Her efforts have made my ability to work from home so much easier and stressless. Paula really is a hidden gem at Haskayne.
Thank you, Paula, for being so reliable and available. Thank you for making this last year just a little easier!!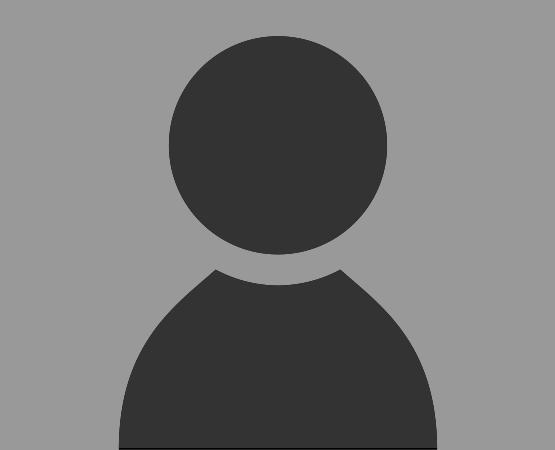 May 2021 – Lesley DiMarzo
Nominated by Grace Wong
Lesley cares about our students, colleagues and loves her work. She's very effective and professional. She is a passionate person and an excellent role model to me. It's lovely to have a wonderful colleague who has such good energy and strength. Mostly importantly, Lesley shares her point of view authentically with me.
She has helped resolve scholarship payment for students numerous of times. One time she found out student payments were pending due to system access permission. She went above and beyond to offer her assistance promptly, no matter what program the students were in. When I talk to Lesley about student-related concerns, she listens and proposes solutions right away. Every time I knock on her door, she gives me a big smile and welcomes me in for discussion.
Lesley cares about the success of PhD and DBA programs. She also cares our Haskayne family and students.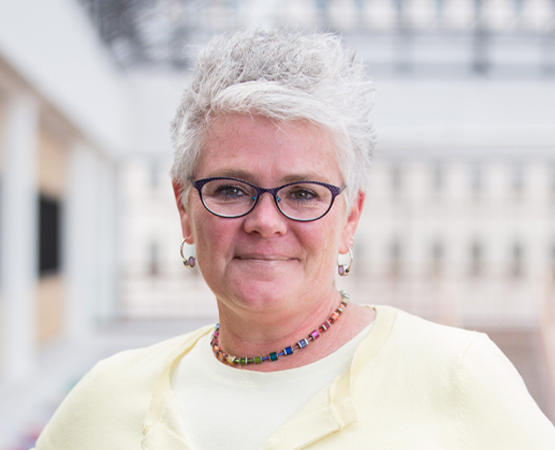 April 2021 – Grace Wong
Nominated by Kimberley Dart
Grace's and my work do not often intersect, so our paths don't cross very often. But when they do, it's usually because I need her help. She always greets me with a smile and helps me solve whatever issue I am dealing with in a very timely manner. While I feel bad for making more work for her, Grace never makes me feel that way. No matter how big (adding a new vendor) or how small (looking up an account code), Grace happily assists me when needed.
After moving to remote work, Grace responds to any e-mail inquiries very quickly and I swear I can "see" her smile in the words on the screen. If everyone approached their work with the positivity that Grace does, the world would be a better place.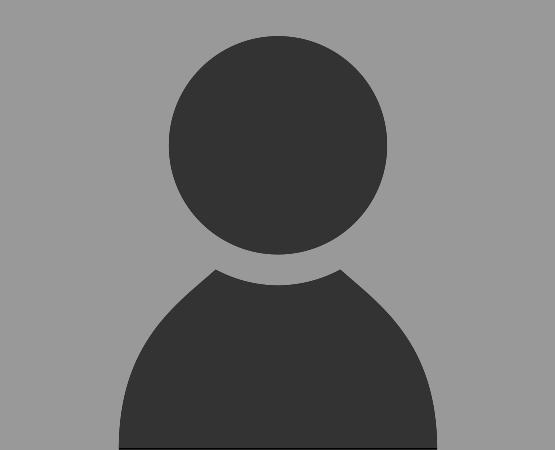 March 2021 – Kimberley Dart
Nominated by Zahra Premji
Ever since I started at Haskayne in 2016 I have seen Kim, both in my emails promoting the amazing line-up of events that the Career Development Centre offers, as well as around the building. She radiates warmth, always has a smile, and will always stop to say hello and chat. In 2020-2021, I had a chance to work with Kim as part of the MGST 359 Career Readiness course. In all our interactions, I found Kim to be generous with her knowledge and her experiences, and passionate about ensuring our students are equipped with the skills and knowledge required to navigate the post-degree landscape. Kim is an exemplary colleague who embodies the spirit of Haskayne.
The work that Kim and the Career Development Centre team do ensures that our students are able to set themselves apart as Haskayne grads and have opportunities to meet and network with potential employers and community partners. From innovative events such as the Women in Finance panel in 2015 to the recent Haskayne Networking Café that was initiated this year, our Haskayne students are inspired to identify the career of their dreams and then are given the skills, knowledge, and confidence to reach for it. Kim plays a key role in making this happen. Thank you Kim, for your dedication to our students' success and for being a wonderful colleague.
February 2021 – Zahra Premji
Nominated by Susan Basudde
Our Business Library is an integral part of supporting the teaching and learning processes at the Haskayne School of Business. It is here that many of our students, instructors and professors begin their work towards innovative research and developing unparalleled learning opportunities. It is also here where I have had the opportunity to work with Zahra Premji.
As a Research and Learning Librarian, Zahra has been a true ally. I have found her available to jump in on Zoom meetings that are in-progress with students who are stressed out about writing their first research paper or are feeling stuck and unaware of how to use the library systems in general.
I have noticed that Zahra is able to meet students where they are at. She acts as mentor, guiding students through the phases of research. She shares her expertise about complex databases, extending curiosity and holding space for non-judgmental conversations.  Zahra has been instrumental in helping the group of students I work with through the Academic Turnaround Program know that they can have great success engaging with campus resources.
Zahra's role within the Business Library stands in the gap as one of the greatest equalizers in our faculty. Regardless of the experiences within our community, equitable, non-judgmental access to library services means that we all have the opportunity to contribute excellence.
Thank you, Zahra, for choosing to invest your time and talents in this way.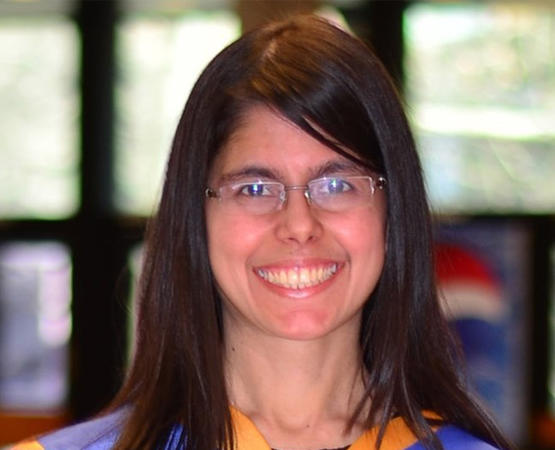 January 2021 – Susan Basudde
Nominated by Houston Peschl
Mental health and wellbeing are imperative to a safe and productive learning culture. Over the past few years, I have had students who are having challenges with handling the pressures of academics, home-life and work-life. Our ability to support our students during these times of need is essential, and Susan has repeatedly helped me with supporting students who require additional help and advice – beyond their academics.
I have witnessed with multiple students the positive impact Susan has on our students. Her attention and guidance have created a safe place for students to discuss their current challenges. She helps them develop the ability to manage their situation and ensures that they know there is support for them at Haskayne.
With the increased pressure our students now face with increased social and financial pressure, we must celebrate Haskayne as a safe and caring place to learn. It gives me hope and confidence knowing that Susan is available for our students!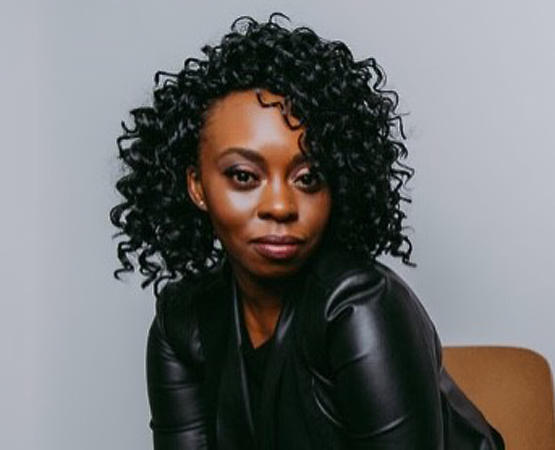 December 2020 – Houston Peschl
Nominated by Victoria Reid
When it comes to the trifecta of unparalleled learning opportunities, meaningful engagement, and innovative research, I'm hard pressed to think of anyone more deserving of recognition than Houston Peschl. Since joining the school in 2013, he has led the launch and continual refinement of the ENTI 317 course, a challenging introductory-level course that, for many students, is a novel and transformative experience in "failing forward." He actively seeks feedback from his students (past and present) and engages in reflective practice to make continuous improvements to his courses. He has also developed an Open Educational Resource that is used at business schools across the globe, lending recognition and credibility to the Haskayne brand.
He has also plunged into the world of Scholarship of Teaching and Learning research, and partners with colleagues and students at Haskayne, across campus, nationally, and globally to advance his research and share his findings. He, along with Leighton Wilks, challenged our AACSB community to share their perspectives on a re-envisioned model for business education, leading to an explosion of discussion and the development of an Association to Advance Collegiate Schools of Business (AACSB) workshop attended by leadership from leading business schools across the world.
Inside the walls of Scurfield (and in Zoom meetings and classrooms), Houston injects positivity and momentum into the many committees and working groups he sits on, bridging industry, centres and courses, bringing energy and enthusiasm to everything he does. When recognized for his efforts, he is quick to share credit with those who have supported or mentored him.  It is for these reasons that I nominate him for this month's Golden Bull award.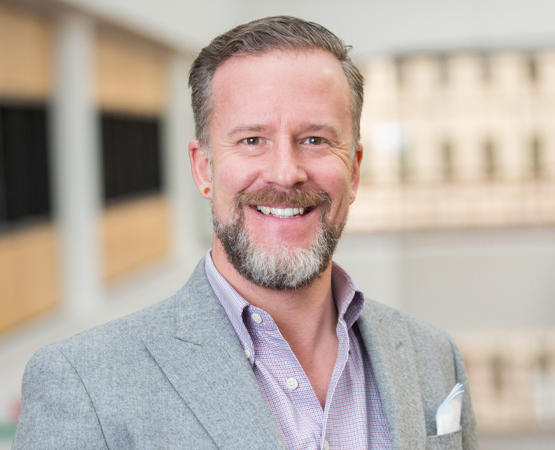 November 2020 – Victoria Reid
Nominated by Sherry Weaver
Sometimes it takes a visionary 'golden bull' to lead a team through difficult times. This is precisely what Victoria helped us accomplish this past year when our concept of post-secondary education turned on its side. While leading a team of soldiers that helped us transition to something completely different, Victoria often worked with us late into evenings and weekends to help faculty prepare new visions of courses and assessments. She was the D2L goddess that could figure out what was happening in D2L that we couldn't explain or understand. She tracked down IP addresses and reports that helped us understand how our students were using the platform from various parts of the world. Victoria thwarted zoom-bombings and had IT on speed-dial to assist us in these uncharted territories. Whenever we ran into a problem we couldn't solve in our online classes, Victoria found solutions and helped us do the best that we could for our students. She was a go-to leader for the go-to team and she took on many responsibilities as she filled in for vacant positions and helped in the seamless transition from one AD to another. We leaned heavily on Victoria this term and she was our steadfast bull.  Thank you, Victoria for making our Haskayne team a great one.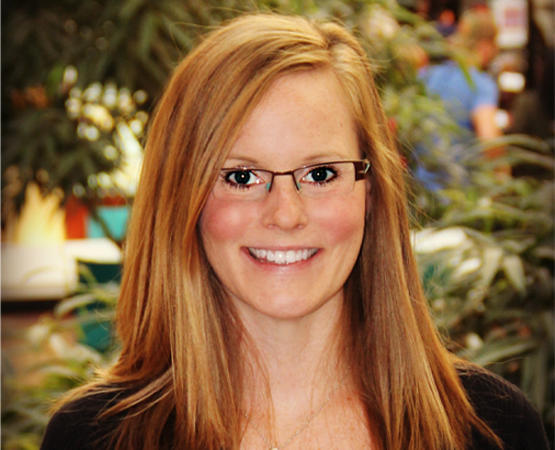 October 2020 – Sherry Weaver
Nominated by David Mallard
Sherry Weaver is a constructive force at the Haskayne School of Business and is very deserving of the Golden Bull award. Sherry's positive attitude really makes a difference. In my experience and without exception, Sherry demonstrates patience and respect towards students, staff and faculty whether in meetings, classes or conversation. Plus, Sherry goes out of her way to recognize other people for their contributions to the Haskayne School of Business. Sherry is committed to excellence, adapts quickly and is always empathetic. I've had conversations with Sherry where seemingly large issues have been clarified and resolved by Sherry within a few sentences. I think these traits will continue to help the Haskayne School of Business thrive. For these reasons, I nominate Sherry Weaver for this month's Golden Bull award.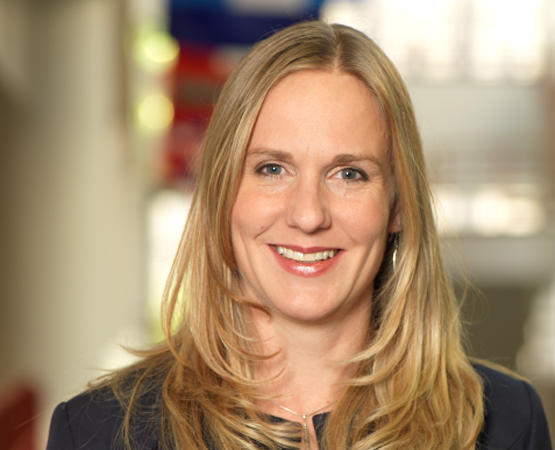 September 2020 – David Mallard
Nominated by Yayoi Moriguchi
"Dave" is a magic word for those who have any IT issues at Haskayne. Dave, Senior Customer Support Analyst at Haskayne IT, has always been a reliable IT wizard whom we can always count on. He has saved me from many "Help me!" moments, and I believe I'm not the only one. He was busy fixing IT issues in our offices before the pandemic, and now he is tirelessly helping us remotely with IT issues we face. With his responsiveness and expertise, he has been making our lives so much easier. I appreciate all he has been doing behind the scenes and would like to nominate him as the employee of the month in September.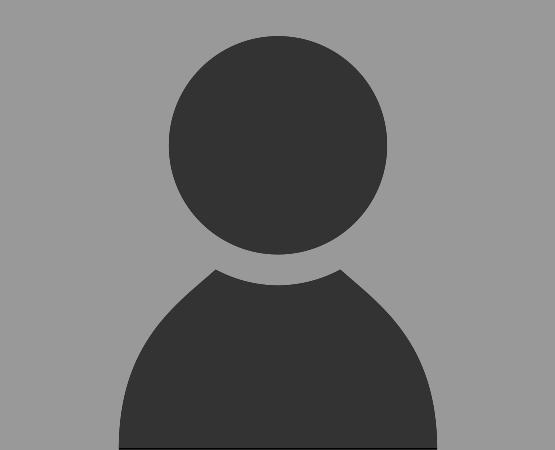 August 2020 – Yayoi Moriguchi
Nominated by Jennifer Moen
Yayoi Moriguchi, Web Specialist/Designer, is part of Haskayne's amazing Marketing team. Her tireless work on the Haskayne's website and digital communications makes a huge impact across the school and engages our community. Her professionalism, organization, problem-solving abilities, and incredibly speedy and accurate work ensures the success of her projects and builds trust with the people she works with.
Yayoi is extremely respectful and responsive. Behind the scenes, she is quietly enabling staff and faculty to create connections with students, alumni and the community online and helps promote Haskayne's brand through the digital communications she builds. She is highly deserving of the Golden Bull!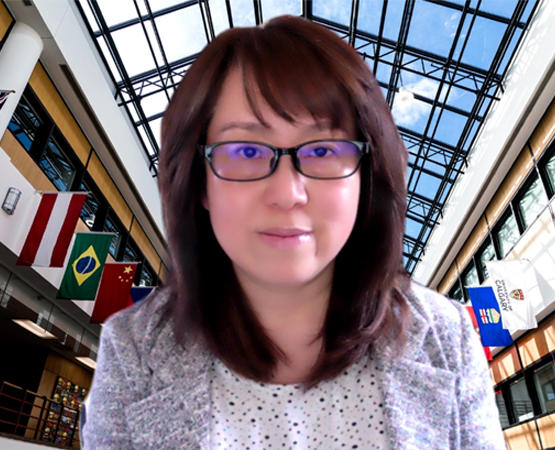 July 2020 – Jennifer Moen
Nominated by Louise MacDonald
I would like to nominate Jennifer Moen for her work with the alumni.
The membership changes often as new alumni join, she patiently works with the new members while they learn how to work with the university community;
Supports all the initiatives of the alumni building a stronger alumni for the Haskayne School of Business and the University but ensuring they are working within the university guidelines;
Offers a lot of support for the Alumni Alliance events – ensuring the events are successful.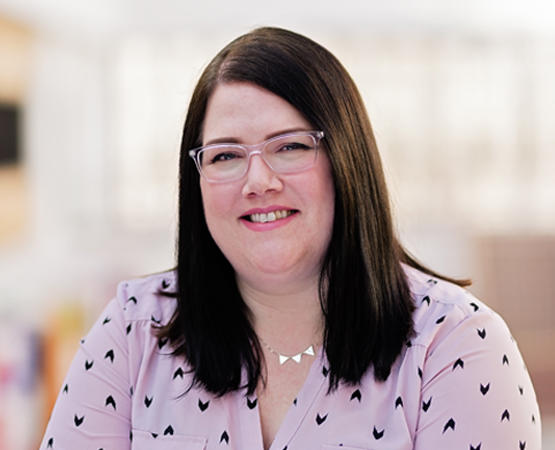 June 2020 – Louise MacDonald
Nominated by Norm Althouse
I have had the pleasure of working with Louise for many years, including the last 7 years with the EMBA program as an instructor and admissions committee member. Louise is very helpful to the instructors, shows genuine concern for the students, and most importantly keeps us all on-track. Louise makes sure that any concerns are dealt with and solved, sometimes requiring tact and discretion. Louise is always visible to the students, letting them know that she is available and approachable. For instructors, she helps to accommodate special requests which certainly makes our job easier.
May 2020 – Norm Althouse
Nominated by Jenn Hauck
Norm exemplifies Haskayne's culture of inclusion and excellence. His work with students encourages growth and his tough love approach to teaching ensures students have the foundation to be successful in their Haskayne program. Students have often commented on how the foundation business skills obtained in their first-year course with Norm has helped them throughout their degree. Norm has been graciously involved in the undergraduate scholarship review and nomination process for the $2,500 Arthur J.E. Child Scholarship in Business, reviewing up to 40 essays per year addressing the importance of business etiquette and developed a rubric for this award to ensure fair review of the essays.
When Norm was approached by the undergraduate office to allow the use of a tutorial in SGMA 217 to test drive group advising for the first-year students, he jumped on board, adjusting the tutorial itinerary so we could use that time to reach the students. This successful event led the way for further group advising within the undergraduate office.
Around Easter for the last six years, Norm and Peggy have gathered groups throughout Haskayne to participate in a contest where we were given a theme, had to decorate (usually) an egg and tell a story. This contest brought different groups within the faculty together in a light-hearted competition, which boosted morale.
But most importantly, Norm is inclusive of the support staff and has often added to the waistlines of many with donuts, chocolate and ice cream. Thanks for that, Norm.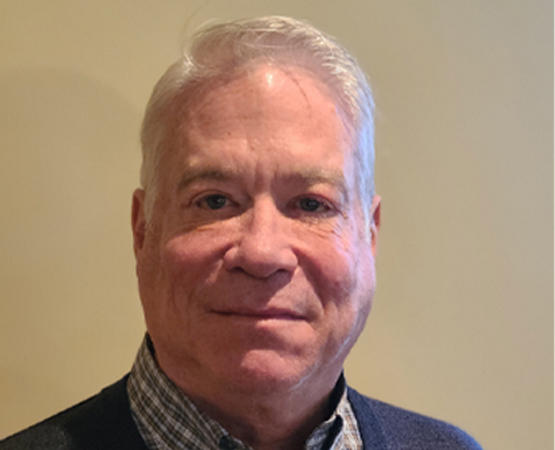 April 2020 – Jenn Hauck
Nominated by Bree Austen
Jenn Hauck, Program Specialist with the Undergraduate Programs Office is the April 2020 Golden Bull employee of the month. Jenn's contributions as timetable master are a critical element to the successful and seamless delivery of our undergraduate courses. She is quiet, calm and studious, but always friendly and approachable, and always available to answer questions and provide support. Jenn is consistently diligent, thorough, accurate and efficient in her work, and makes this very complicated process appear stress-free. Throughout the past year, Jenn has taken several courses to upgrade her analytics skills and has become very proficient at PowerBI. She has been able to improve our course demand forecasting in a way that we have not be able to do in the past. Timetabling is now a data-driven process thanks to her initiative and skillset. Through the current COVID-19 challenges, Jenn's ability to continue her work remotely has become even more critical to the success of the School and I've learned that the spring programming is currently at 97% enrollment – a testament to the entire team in this unprecedented time. Please help me celebrate Jenn as the May 2020 Golden Bull employee of the Month.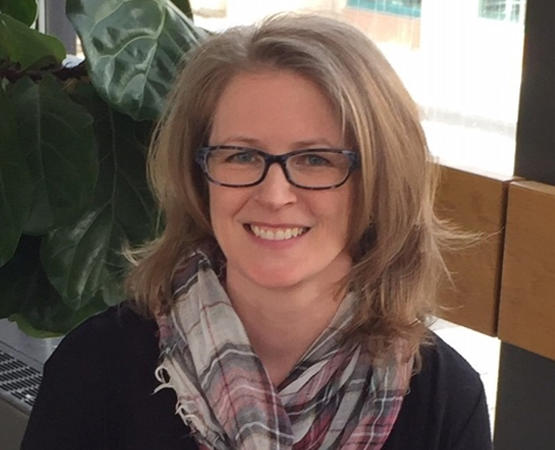 March 2020 – Bree Austen
Nominated by Rhiannon Jones
Bree Austen works tirelessly to ensure that Haskayne's operations run without disruption to staff and faculty.  Recently her work has helped guarantee that the Haskayne School of Business can continue to provide excellent service to all of our stakeholders regardless of physical location. In the past month especially, Bree's organization and clear communication has helped many in our community feel more at ease with the rapid transition to remote work.
Bree does not only work well under unique circumstances, she is always responsive and collegial to everyone she encounters. She is highly organized and is able to prioritize competing demands on her time.
Whenever Bree encounters anyone in the building, she is always quick to smile and say hello.  This exemplifies her commitment to creating an inclusive and welcoming environment for all members of the Haskayne community. By being inclusive she is helping to mitigate hierarchies that can damage staff relations.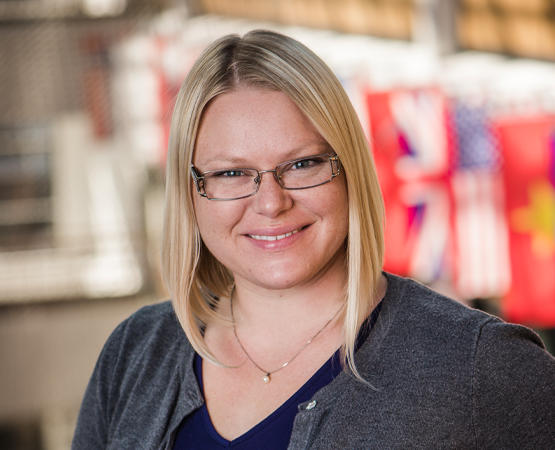 February 2020 – Rhiannon Jones
Nominated by Irene Herremans
Rhiannon always goes well above and beyond the scope of her duties to assist both faculty and students in their research work. She is always proactive in her efforts to seek solutions to problems before they arise! If she knows your research question, she will help you analyze the question and willingly sort through the complexities of the research databases to help you find the right one to serve your needs. She helps research assistants, students and faculty learn the best way to download data or find the needed data for a research project. She has taken many steps to make the research process for everyone more efficient and enjoyable.
Rhiannon always has the students' interests at heart, including undergrad students, even though they are not within the scope of her position. Rhiannon continued to put in extra effort with her clients, even while obtaining her master's degree on a part-time basis. She will never turn a faculty member or student away when it comes to showing them how to use various data sets and other software or to locate a book, journal article, white paper or other needed publication. She has many searching tricks that help to save time and energy in the research process and she willingly shares them whenever she has the opportunity. 
She is a regular visitor to many of the courses taught in Haskayne, both graduate and undergraduate, and provides useful information to help in the library search process. Every time she visits a class, she comes with new information to share with the students. She is constantly learning herself and readily shares her knowledge with others. 
Rhiannon exemplifies the very meaning of Employee of the Month!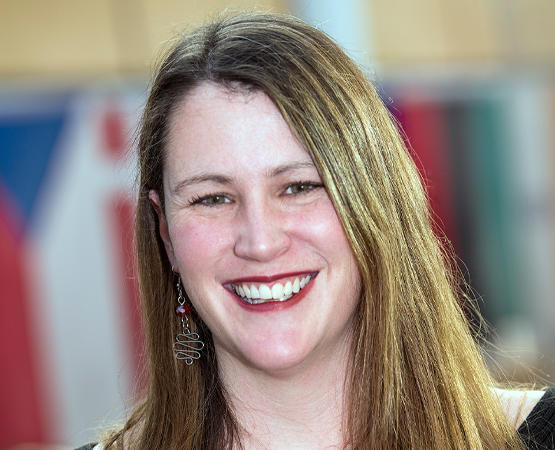 January 2020 – Irene Herremans
Nominated by Michelle Baron
I have been working at Haskayne for almost 5 years in a variety of part time roles. I have had the honor to get to know Irene over my time here and have interacted with her for many different reasons depending on the role I was filling. I am honored to work with such a fantastic person.
Irene's dedication to her students is outstanding. She makes her students one of her highest priorities.  Her involvement, commitment and dedication to her students is obvious in all she does.  She always stood out to me in this way and I would like to recognize her for this.
"A teacher affects eternity, he or she can never tell where his or her influence ends." – Henry Adams
"Students don't care how much you know until they know how much you care." – John C. Maxwell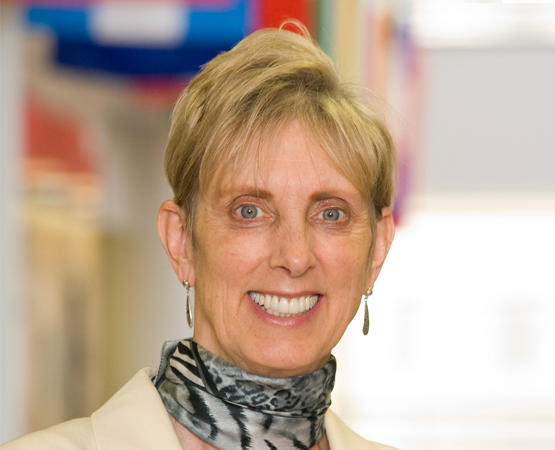 December 2019 (inaugural award) – Michelle Baron
Nominated by Haskayne Recognition Committee
Michelle has worked in a variety of areas within the Haskayne School of Business in recent years.  She takes on new roles and projects with an ease that is remarkable! She is seemingly unflappable in the face of new, and often stressful, situations, roles and tasks.  She is never seen without a lovely wide smile and she is gracious in all of her dealings with everyone she encounters.
Michelle's personality and work ethic embody the very definition of "Employee of the Month."