Black History Month | Conversations with Black Leaders in Business
Virtual panel discussion
February 28, 2022 - 12:00-1:30PM
Conversations with Black Leaders in Business
In honour of Black History Month, the Haskayne School of Business is proud to present Conversations with Black Leaders in Business. Join us for an impactful session that will cover a wide spectrum of topics including the Black experience in Alberta, navigating the job force and confronting racial micro aggressions.

Sandra Batson, Producer and host CBC Edmonton Television News, will moderate the discussion among four incredible panelists.

Nicole Dodd (EMBA'20) – Service Design Lead, Calgary Public Library
Chi Iliya-Ndule (LL.M'16) – Corporate Commercial Lawyer with Blake, Cassels and Graydon LLP
Ganiyat Sadiq – Co-Founder and President of the Black Inclusion Association, current UCalgary student, faculty of Political Science and International Relations.
Dr. Akolisa Ufodike (Haskayne PhD'17) – Assistant Professor, York University

Date: Monday, February 28, 2022
Noon to 1:30 p.m. MST
Zoom – link provided before event (Register below)

Questions? Please contact susan.basudde@haskayne.ucalgary.ca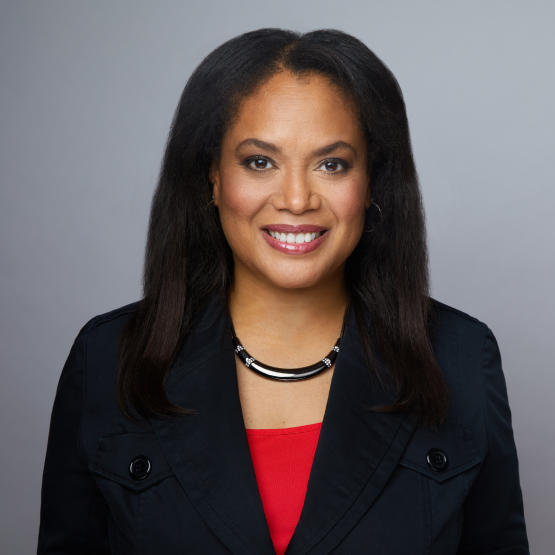 Sandra Batson (Moderator)
Sandra Batson is the Host and Producer of CBC Edmonton News at 11.
Sandra has lived and worked across the country with CBC as a Reporter, Video Journalist, Producer and News Anchor. She started her television career at CBC Toronto. 
Sandra's reporting on human rights issues and health topics has won numerous awards, including a gold medal at the New York Festivals, and a Canadian Screen Awards nomination. She is also a judge for the International Emmy Awards in New York, where she evaluates stories from around the world.
Originally from Winnipeg, Sandra has a B.A. Honours degree in English from the University of Winnipeg, a Master of Arts from McGill University in Montreal, and a Journalism degree from Ryerson University in Toronto.
Sandra believes  travel is the best education and considers many places to be like a second home. When not traveling to visit family and friends, you'll find Sandra here in Edmonton checking out the local farmer's markets, organic grocery stores, yoga and fitness classes, and the river valley for long hikes.
Connect with Sandra @SandraBatsonCBC on twitter.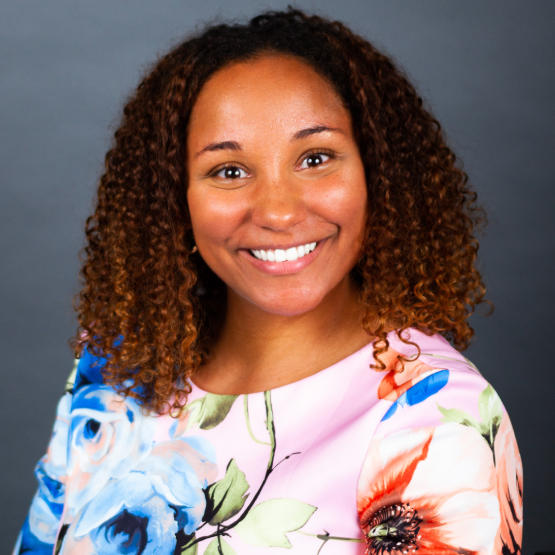 Nicole Dodd is the Service Design Lead, Diverse and Inclusive Services at the Calgary Public
Library. She has an EMBA from the University of Calgary with a capstone in Diversity and
Inclusion examining psychology safety in the workplace along gender lines.
In June 2020, she co-founded an antiracism initiative called AB Antiracism EDU advocating to the Minister of Education to add anti-racism coursework and Black Canadian history to Alberta's K-12 curriculum.
She is a passionate champion for inclusion, equity, and anti-racism. In her free time, she likes to cross country ski, use her peloton bike, and travel.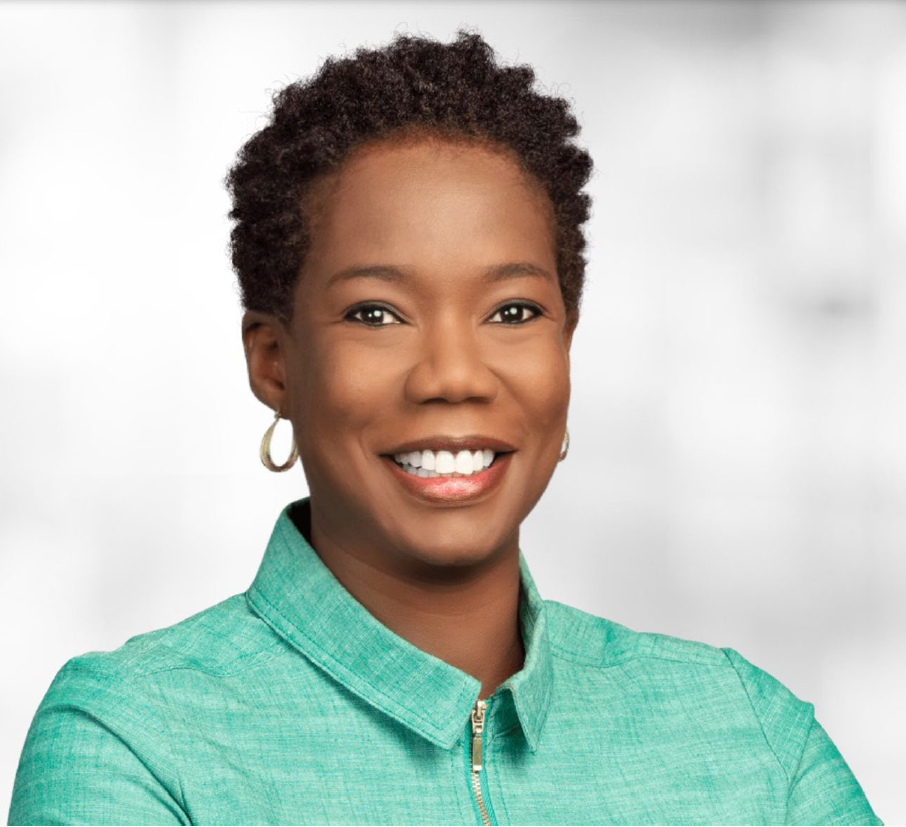 Chi Iliya-Ndule (LL.M '16)
Chi Iliya-Ndule, is a corporate commercial lawyer in the Calgary office of Blake, Cassels and Graydon LLP. Her practice focuses primarily on mergers, acquisitions, divestitures, energy and environmental matters, commercial arrangements and corporate reorganizations.
Chi is actively involved in the community. She currently serves on the boards of Alberta University of the Arts, where she also acts as Chair of the Human Resources and Governance Committee, and Antyx Community Arts, a not-for-profit organization dedicated to engaging youth through the arts. Chi is a co-founder and the vice-president of the Calgary Black Chambers, a not-for-profit organization focused on providing mentorship and scholarships to foster the advancement of Black students. She also provides pro bono legal services through Pro Bono Law Alberta and mentors internationally trained lawyers through Calgary Regional Immigrant Employment Council.
Chi previously practiced law in the Calgary office of an international law firm and, prior to immigrating to Canada, in one of Nigeria's oldest law firms. Chi holds a Master of Laws (LL.M) from the University of Calgary, Canada and a Bachelor of Laws (LL.B) from Olabisi Onabanjo University, Nigeria.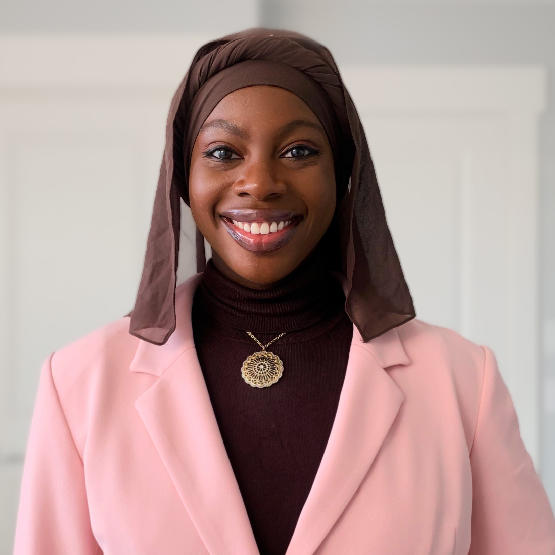 Ganiyat Sadiq is a research and policy professional who has been recognized as Alberta's Top 30 Under 30.  She aims to establish substantial solutions to address growing political and social inequity through the facilitation of purposeful conversations with policy-makers, institutions and citizens.
These interests are reflective of the @ IAmXMovement, a social community founded by Ganiyat that seeks to raise awareness of the injustices faced by Black, Indigenous and Racialized individuals, as well as providing a safe space to share their experiences.
She also co-founded and serves as the President of the Black Inclusion Association, a novel non-profit that aims to achieve equity and social justice for Black Albertans. Currently, Ganiyat is a fourth year student in the Political Science Program and the International Relations Program at the University of Calgary.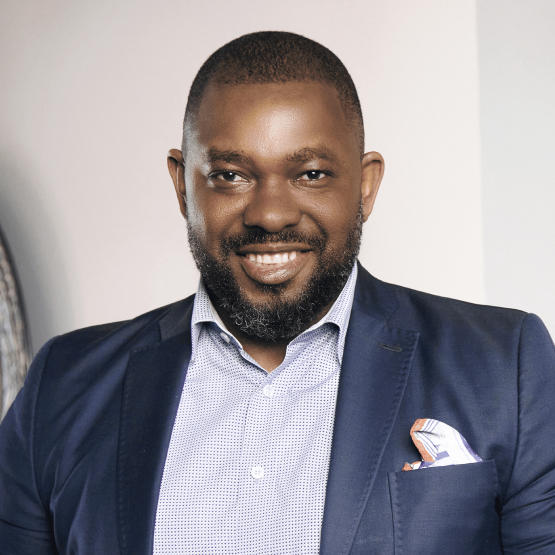 Dr. Akolisa Ufodike (PhD '17)
Dr. Akolisa Ufodike is an Assistant Professor at York University. He is appointed to both the school of Administrative Studies and the graduate program in Public Policy, Administration, and Law. He has published on a variety of subjects ranging from the state of First Nations healthcare to Public Private Partnerships in Alberta. His research interests include equity diversity and inclusion (EDI), accountability and public sector finance.
Dr. Ufodike moved to Canada 20+ years ago, and struggling to find meaningful work, had to go back to go back to school to start a bachelor's degree all over again. He graduated from Laurentian University with a BComm while working 4 consecutive jobs. After earning the BComm, he proceeded to Queens and Cornell University and obtained MBAs from both institutions. Thereafter he completed a PhD from the Haskayne School of Business-University of Calgary. He is a Certified Director (ICD.D) and a Chartered Professional Accountant. In 2014 he was recognized by his peers in the profession as a Fellow (FCPA) – the highest honour bestowed on Canadian CPAs. He is the first Black Fellow of the accounting profession in Alberta and the first Black Albertan to earn the ICD.D credential.
Dr Ufodike and his spouse Chioma are the first couple in Canada to both hold the FCPA (accounting fellowship) credential from CPA and the certified directors (ICD.D) credential from the Institute of Corporate Directors.
About Haskayne's Equity, Diversity & Inclusion Committee
In 2020 the first-ever Equity, Diversity and Inclusion Committee at the Haskayne School of Business was formed. Led by Dr. Sandy Hershcovis and Dr. Sherry Weaver, this committee is tasked with creating the very first EDI strategy for the school. Comprised of faculty and staff from diverse backgrounds, the committee meets regularly to explore what EDI means to Haskayne and how we'll make strides towards fostering a more welcoming environment for equity-deserving individuals in our community.
Collection of personal information
Your personal information is collected under the authority of section 33(c) of the Freedom of Information and Protection of Privacy Act. If you have any questions about the collection or use of this information, please visit our Access to Information page.