Haskayne is focused on fostering an environment "where big ideas come to life and bold leaders thrive." One way to recognize and celebrate the staff and faculty who help to advance this strategic vision is through the exclusive Dean's Awards. Staff and faculty members may nominate any peers who they believe has contributed in a significant way to support any one of our strategic pillars:
Innovative Research
Unparalleled Learning
Meaningful Community Engagement
Organizational Culture
All staff and faculty at Haskayne contribute to our strategy; therefore, all staff and faculty qualify for these awards. The awards are intended to recognize staff and faculty who go above and beyond their regular job tasks to help the School achieve its strategic objectives.
The recipient of the Innovative Research Award contribute to positioning Haskayne as a prominent research-oriented business school where big ideas come to life and the joy of discovery flourishes. These individuals strive to create an inspirational and inclusive environment for knowledge creation and the pursuit of research excellence.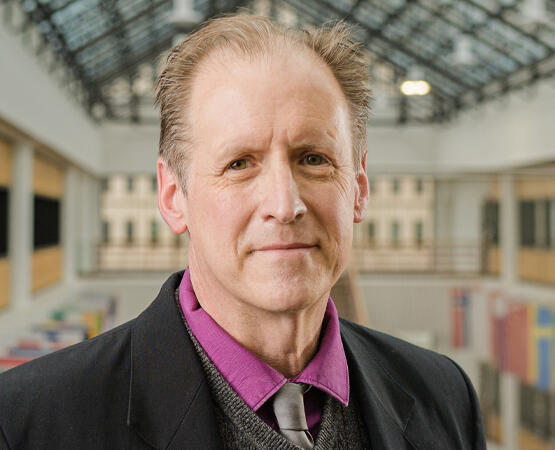 Andrew F. Hayes
Dr. Andy Hayes has been cited close to 200,000 times, and his freely-available statistics program has made him a household name for anyone doing research in most behavioural disciplines. His leadership and commitment has lead to the success of Haskayne's Canadian Centre for Research Analysis and Methods (CCRAM).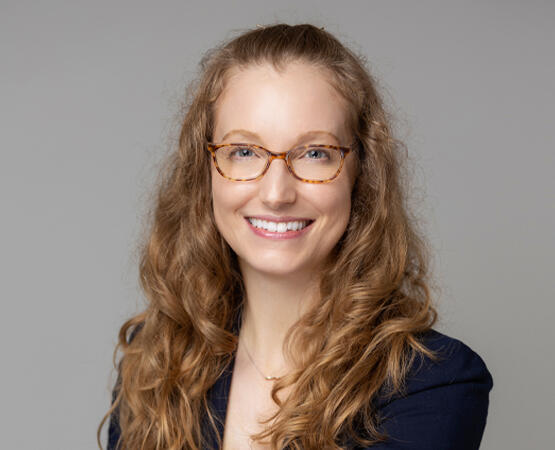 Ruth Pogacar - Emerging Scholar
Dr. Ruth Pogacar's nominator describes Ruth as "an outstanding researcher with a fresh approach and interesting ideas. She always brings a very positive attitude to everything she does. Ruth's commitment to Equity, Diversity, Inclusion and Accessibility (EDIA) is important to our school and to helping female students see how and where they can make a meaningful impact."
The recipient of this award help contribute to the delivery of world-class programs from leading business educators, who support students throughout their academic journey. While at Haskayne, students grow holistically – socially, emotionally, intellectually – through transformational experiences in and out of the classroom. Faculty engage in a practice of continuous improvement in the design and delivery of programs. Our resilient, capable, and adoptable graduates go on to find fulfilling careers in an evolving business landscape.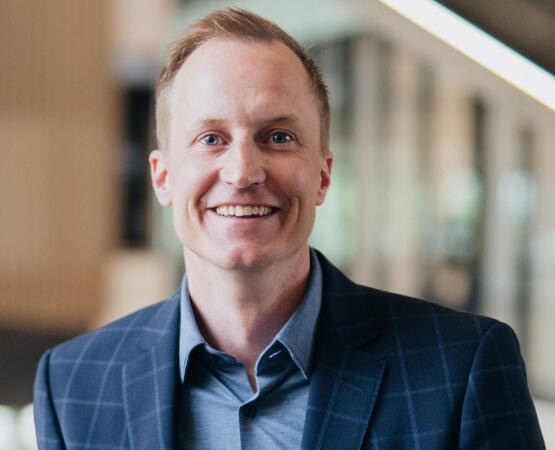 Justin Knibbe
Not only is Justin Knibbe an outstanding teacher, but he is also the Director of New Graduate programs. His nominator states that "the Master of Management students absolutely love him, he is always available to them, and he is a champion for the program."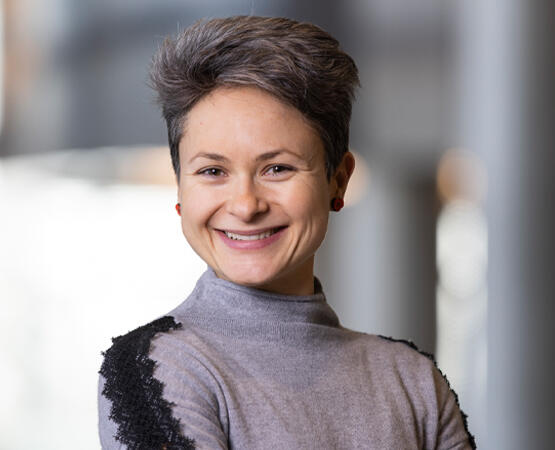 Evguenia Iskra - Emerging Scholar
As the course coordinator for SGMA 395, Evguenia Iskra has transformed SGMA 395. According to her nominator, "students praise her for her engaging content, availability, and how well organized her content and assignments are. Further, she has really embraced classroom tech - full use of D2L and Kahoot."
Meaningful Community Engagement
The recipient of this award helps move Haskayne forward in building meaningful connections with our community and stakeholders. Our community seeks to engage with us because we create exceptional learning opportunities and deliver shared value. Our communities are loyal, proud supporters that include students, alumni, organizations and friends. By choosing Haskayne, engaged students embark on great careers, graduates become proud alumni and businesses and other organizations become school champions.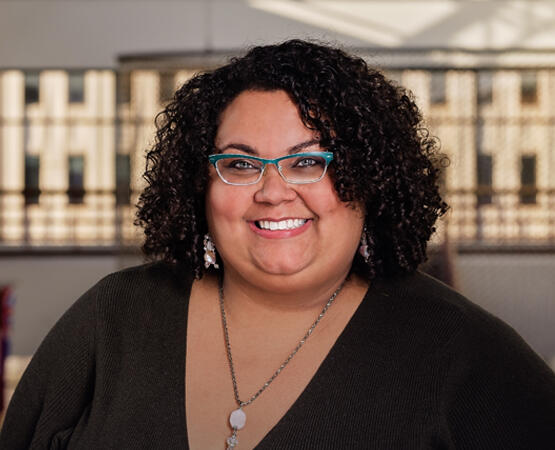 Rochelle Lamoureux
Rochelle Lamoureux's nominators agree that she goes above and beyond in her work. She cares deeply about supporting and engaging undergraduate students and works tirelessly to grow Haskayne's spirit and culture. Rochelle is passionate about Equity, Diversity, Inclusion and Accessibility and took the lead in organizing Haskayne's EDI week.
The recipient of this award has embodied the Haskayne culture and demonstrated a can-do spirit while finding opportunities to build collaboration and innovation across the organization. At Haskayne, we celebrate individuals who have the courage to be bold and resourceful. We value the diversity of our people and our work.
Heather Smith-Watkins
Heather Smith-Watkins' multiple nominators describe her as a positive, caring colleague who is always willing to lend a hand. On top of her efficiency in the complex role of Executive Assistant to the Dean, she also held a holiday craft sale and donated the profits to support student scholarships.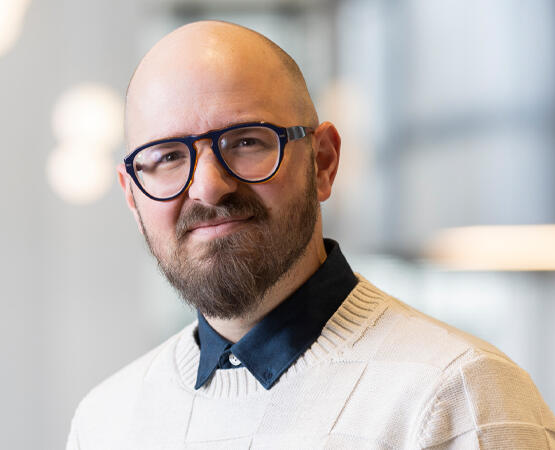 Sam Kachuk
Since joining our Facilities team in 2022, Sam Kachuk has made Haskayne a better place to work. His multiple nominators describe him as a caring team player who goes above and beyond to help. "Every interaction with him ends in a smile" due to his courteous and capable nature.