There are awards for staff and faculty, plus one team-based award. Teams must have both staff and faculty members contributing toward achieving the specific goal. Staff and faculty members may nominate any peers who they believe has contributed in a significant way to support any one of our strategic pillars over the past year. These pillars are:
Innovative Research
Unparalleled Learning
Meaningful Community Engagement
Equity, Diversity and Inclusion
Mixed Collaborative Team
All staff and faculty at Haskayne contribute to our strategy; therefore, all staff and faculty qualify for these awards. The awards are intended to recognize staff and faculty who go above and beyond their regular job tasks to help the School achieve its strategic objectives.
The recipients of the Innovative Research Award contribute to positioning Haskayne as a prominent research-oriented business school where big ideas come to life and the joy of discovery flourishes. These individuals strive to create an inspirational and inclusive environment for knowledge creation and the pursuit of research excellence.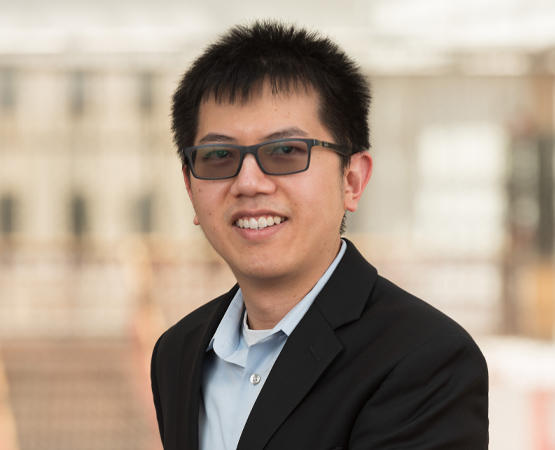 Recipient: Duy Dao
Duy Dao and his co-authors researched the economics of ransomware. They developed a model that assesses the risk based on decisions by customers, hackers and vendors. Duy's paper was accepted by the highly ranked Management Science journal and, due to its relevance to most major organizations, is likely to influence the practice of management.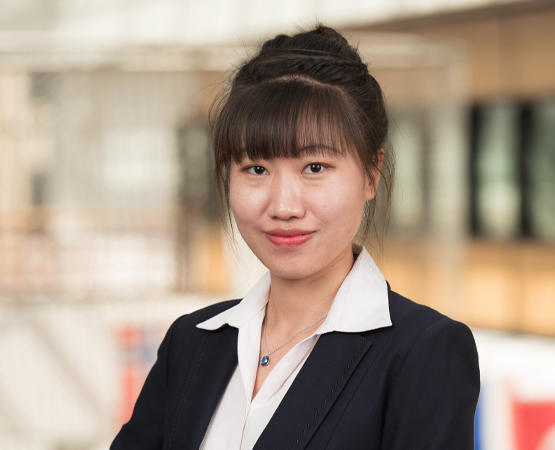 Recipient: Jingjing Wang
Jingjing has published her research in top journals such as The Accounting Review and Accounting, Organizations, and Society. Jingjing's work focuses on multiple areas, including financial accounting, audit, machine learning, and textual analysis. Jingjing was recently invited as an advisory group member to provide input into the revision of Canadian auditing standards on going concern (CAS 570).
The recipient of this award help contributes to the delivery of world-class programs from leading business educators, who support students throughout their academic journey. While at Haskayne, students grow holistically – socially, emotionally, intellectually – through transformational experiences in and out of the classroom. Faculty engage in a practice of continuous improvement in the design and delivery of programs. Our resilient, capable, and adoptable graduates go on to find fulfilling careers in an evolving business landscape.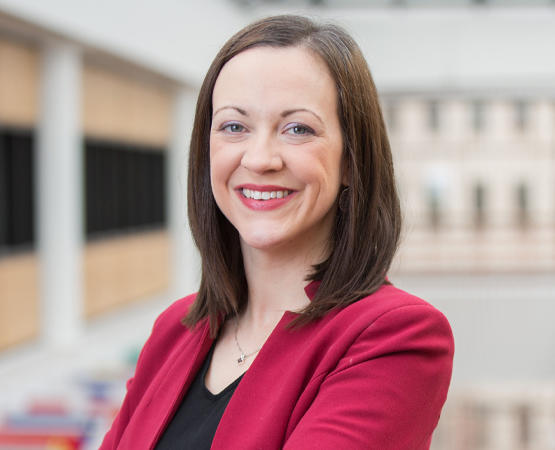 Recipient: Lorina Rigaux
Outside of her work as a staff member, Lorina studied best practices in pedagogy and Equity, Diversity and Inclusion to develop and teach a course called "Work and Gender" as a sessional instructor.  Her students are given an arsenal of tools, theories and strategies to use when facing EDI challenges in an organization. Lorina is helping them learn the highly relevant and in-demand skill of inclusive leadership.
Meaningful Community Engagement
The recipients of this award help to move Haskayne forward in building meaningful connections with our community and stakeholders. Our community seeks to engage with us because we create exceptional learning opportunities and deliver shared value. Our communities are loyal, proud supporters that include students, alumni, organizations and friends. By choosing Haskayne, engaged students embark on great careers, graduates become proud alumni and businesses and other organizations become school champions.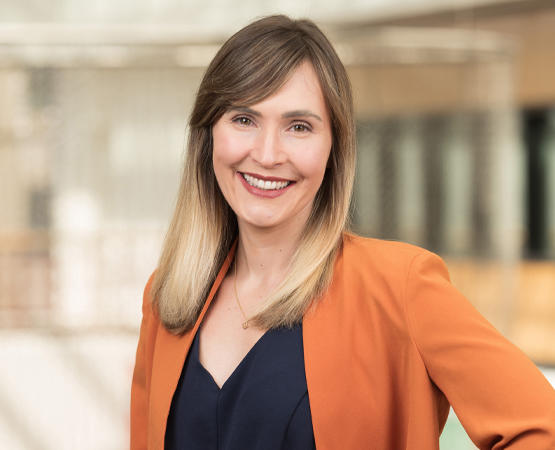 Recipient: Gillian Robertson
Gillian's first task in Haskayne was to design and deliver a career development program for Master of Management students, which became Career Catalyst. Then, when Covid caused the MMgmt student experience trips to be cancelled, Gillian proposed repurposing the funding to use for micro projects within the business community, called the Propel Project Program. This resulted in 42 projects in 2021, the majority within start-ups and small businesses.
Recipient: Leah Bortolin
Leah Bortolin's nominators have submitted a long list of her accomplishments that create meaningful community engagement. She coordinates an incredible volunteer effort known as "Team Hunter" that engages hundreds of business community members as mentors in ENTI classes each semester. As well she runs the Hunter Centre Entrepreneurial Thinking summer camps.
Equity, Diversity and Inclusion
The recipient of this award has significantly advanced the equity, diversity, and inclusion or the broader community. This individual has made a substantial contribution on the topic of EDI and engaged in school or community efforts to advance EDI.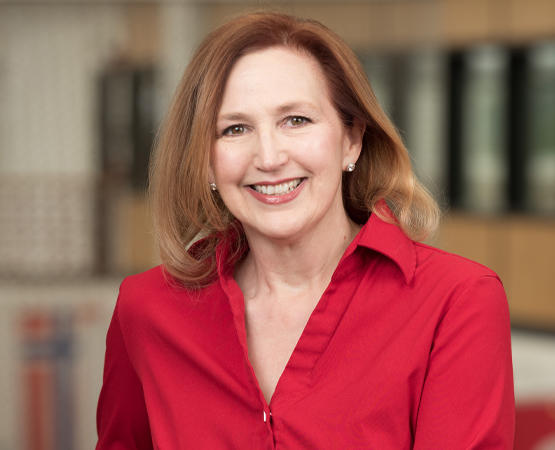 Recipient: Elizabeth Henderson
Elizabeth has advanced the equity, diversity, and inclusion of Haskayne, and now has expanded her work to foster EDI at Haskayne events. In 2021, she went above and beyond in developing an "EDI Toolkit" to ensure that our virtual and in-person events are accessible, diverse, and inclusive.
The recipients of this award have worked collaboratively in helping to promote Haskayne's brand to increase awareness and connections with community partners.
Recipient: Alice Reimer, Stephane Massinon, Karen Perl-Pollard, Linda Luu and Terry Cho
Their nominator stated that the Haskayne Communications/CDL-Rockies (CDL-R) Team has "worked collaboratively for the past six months to build a unique campaign celebrating CDL-R's milestone of reaching 1 billion dollars in equity value creation." Their "dedicated thoughtfulness to creating the right look and feel of the campaign [was] driven by the team's loyalty and belief in "Team Haskayne."