Find out how you can make more
When you earn your master's at Haskayne, you are choosing to make more
Make more for yourself, your organization and your community. Not only do Haskayne grads increase their earning potential; they also make more connections, more impact, more change, more opportunities and more self discoveries.
Are you ready to make more? Explore our three master's programs or keep scrolling to discover how some of our alumni have made more.
The relationships you'll make at Haskayne will last you a lifetime. Starting with your classmates – a diverse group of students who you will learn and connect with. Beyond your peers, you'll have access to instructors who are industry-experts and top researchers in their field. The connections you'll forge with your instructors will help shape your experience and expand your mindset.
Hear our recent EMBA grads talk about the connections they made at Haskayne.
At Haskayne, there are endless experiential opportunities offered beyond the classroom. Study abroad or travel to an international case competition. Receive advice from a mentor or connect with a business leader at a networking event. You can even consult with a new venture through the Creative Destruction Lab (CDL-Rockies), offered at only a few select universities worldwide. Take advantage of the buffet of opportunities and business community exposure available to you through Haskayne.
Hear about Terri's experience with CDL-Rockies.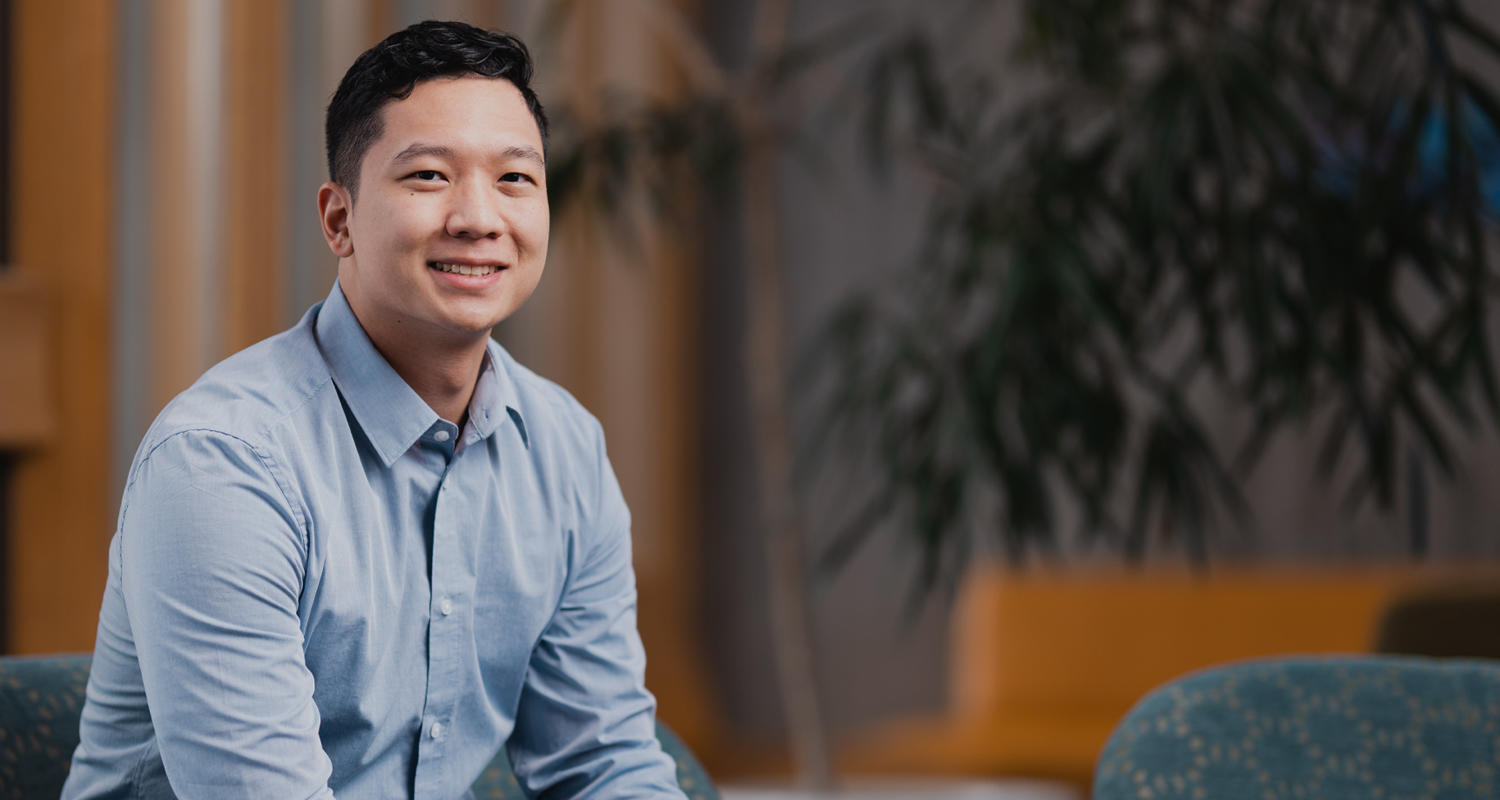 Make more impact
Haskayne grads have a real-world impact on the future of business. Business plays an important role in addressing social and environmental challenges. Courses like entrepreneurial thinking, sustainability and ethical leadership will challenge you to think differently about business problems.
"After graduating, I had the opportunity to work with Rocky Mountain Shrimp, who produce shrimp locally in land-locked Alberta using a closed system, independent of coastal waters. I have been involved with conducting research into the feasibility of expanding this idea across North America." - Jeremy Eusebio-Wong, MMgmt'21
A Haskayne master's in business not only changes how you think, but what you think about. Facts, figures and concepts are only a part of your studies. Leverage the knowledge, skills and expertise you gain from Haskayne to impart change in the workplace. Whether it's mentoring colleagues and helping them on their career trajectories or leading organizations through hardships and successes, our graduates have the confidence to empower those around them, enhance the workplace and elevate their communities.
Hear about Danielle's pivot into the tech industry.
Throughout your Haskayne experience, there are many moments of discovery. The most prominent discoveries our graduates talk about is what they've learned about themselves. Some students come in knowing what change they want – while many are surprised by how they evolve. From discovering a new way of thinking, to a different way to approach leadership and apply their previous experience, to a newfound sense of confidence, there is no shortage to the self discovery our grads experience.
Hear how Brielle has grown through the Master of Management program. 
Now that you've heard from our alumni, take the next step to make more with Haskayne