The Haskayne Alumni Awards are our annual celebration of Haskayne School of Business alumni that are making an impact in their communities and in their careers. Celebrate the leaders, the change makers and the innovators that started their journey with a Haskayne education.
Management Alumni Excellence Award
The highest alumni honour at the Haskayne School of Business, the Management Alumni Excellence Award recognizes the outstanding success of Haskayne alumni at the peak of their careers. The first Management Alumni Excellence Award recipient was honoured in 2000 and the tradition has continued each year, celebrating the outstanding achievements and extraordinary service of our Haskayne alumni.
2019 Recipient - Dawn Farrell, BComm'83, MA'85
Dawn Farrell is currently president and CEO of TransAlta Corporation. She worked in many positions with the organization before ascending to her current role. She graduated from Haskayne with a Bachelor of Commerce in 1983 and went on to also complete a master's in economics at the University of Calgary.
Farrell has taken an active role in supporting women in business and in 2017 was named to the Canada-U.S. Council for Advancement of Women Entrepreneurs and Business Leaders. The council was formed shortly after Prime Minister Trudeau and President Donald Trump first met and includes 10 top female business leaders from both countries. In October 2018, the council provided a final report to both countries with recommendations on growing women-owned businesses, increasing the number of women in science, technology, engineering and math (STEM), attracting women entrepreneurs and increasing women's access to capital.
"She really understands social responsibility and how it goes hand-in-hand with leadership," says nominator Dr. Lucy Miller. Miller was president and CEO of the United Way of Calgary when she first met Farrell and worked with her closely through the 2013 United Way Campaign that Farrell co-chaired. "I especially admire how she quietly mentors other leaders and aspiring leaders," says Miller.
As the 20th recipient of the Management Alumni Excellence Award, Farrell will be joining an illustrious and proud group of Haskayne alumni who are passionate advocates for the school.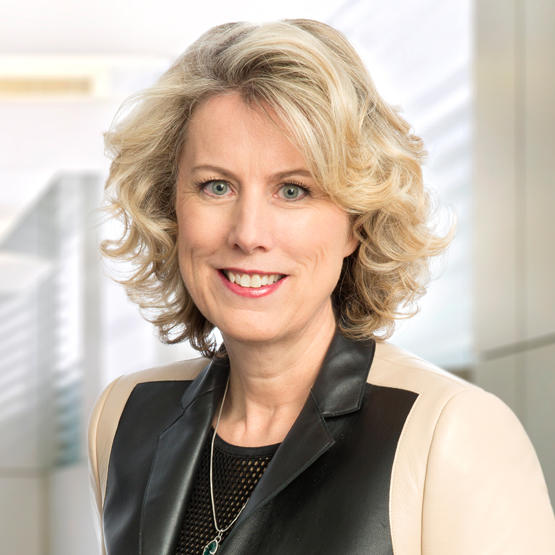 The Rising Star Award honours those that are taking giant strides in the first decade since graduating from their Haskayne program. The selection committee is seeking out young leaders that are driving innovation in industry and contributing to the community right now, with the potential to join the prestigious ranks of Management Alumni Excellence award winners in the future.
2019 Recipient - Mark Blackwell, BComm'11
It has been eight short years since Mark Blackwell graduated from Haskayne with his Bachelor of Commerce and it has been a whirlwind of activity.
Following graduation, Blackwell began a career as an investment manager. "I was a 24-year-old kid with a $50 million dollar cheque investing in little startups across the country, and one of the gaps I always saw was being able to relate and empathize to an entrepreneur," says Blackwell of his early career.
Unlike many others, Blackwell set out to fill this knowledge gap and left stability to join a startup, GNS3 Technologies, as their chief operating officer in Silicon Valley. "We were three people. I was the HR department, I was the accounting department, and I was the financing department," says Blackwell. "I was raising money, doing sales. No real-world experience can prepare you for that, but Haskayne gave me the foundational skills and also a glimpse into a network."
GNS3 was acquired by SolarWinds in 2015 for $30 million. Blackwell stayed on with SolarWinds for two years, helping to build a customer base that included the U.S. Department of Defense, Walmart and Google. Since returning to Calgary, Blackwell has been actively involved in the innovation ecosystem, being a director of the Opportunity Calgary Investment Fund (OCIF), CDL Rockies associate, a member of Dean's Advisory Board for the Faculty of Science, and capital campaign adviser and co-founding Nucleus Calgary. He is currently an investing partner and the Canadian office lead for Builders VC.
In nominating Blackwell for the inaugural Rising Star Award, Scott Crockatt, BComm'08, BA'08, said, "Mark is a force of nature in Alberta and Canada in the venture capital, startup and tech communities. He exemplifies exactly what we hope for in Haskayne alumni; not just doing great things, but becoming a recognized leader in his industry and in the community overall."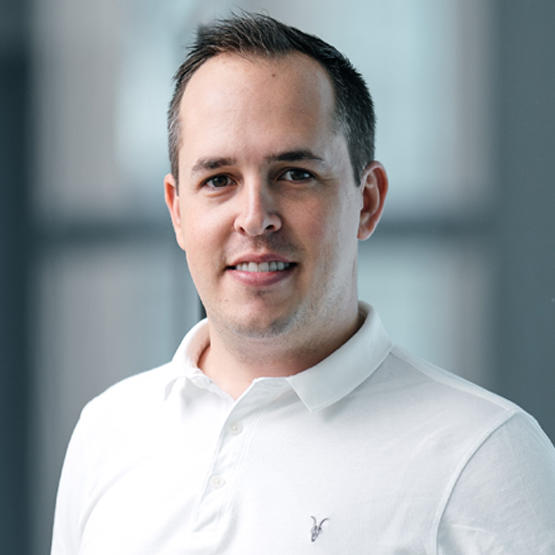 Big Ideas Bold Leaders Awards
This award is all about recognizing those that have taken on the challenge of doing something big. If you know a Haskayne alumni that had taken on a challenge, created something outstanding or made a big impact this is the award for them. 
2019 Recipient - Patrick Lor, BA'90, EMBA'01
Patrick Lor was a co-founder of the world's first microstock agency, iStock, and he is a proud Haskayne alumnus. Lor says of his Haskayne EMBA, "Going into it I felt like I was going to be learning about accounting or marketing or management or HR. What I really learned was the overarching philosophy of management and it really changed my life."
Shortly after graduating with his degree in sociology, Lor joined Adobe Systems which provided a foundation for working in the technology industry and providing service to digital artists. Feeling that he wanted to grow beyond his middle management position, Lor began the Haskayne EMBA program with a number of ideas. He was inspired by his professors and peers, refined the ideas and launched iStock in 2002, which was later sold to Getty Images.
In the years since, Lor has worked tirelessly to build the entrepreneurship ecosystem and technology industry in Alberta. Among many roles he has played, he is currenlty a director at Alberta Innovates, an associate with Creative Destruction Labs, and managing partner at Panache Ventures, a seed-stage venture capital firm.
"Here we have the alumni from the Haskayne School of Business building the digital future, which is really the future for Calgary," says Dr. Bob Schulz, PhD, Haskayne professor, nominator for the Big Ideas Bold Leaders recipient and mentor to many Haskayne alumni.