The Haskayne Alumni Awards are our annual celebration of Haskayne School of Business alumni that are making an impact in their communities and in their careers. Celebrate the leaders, the change makers and the innovators that started their journey with a Haskayne education.
Management Alumni Excellence Award
The highest alumni honour at the Haskayne School of Business, the Management Alumni Excellence Award recognizes the outstanding success of Haskayne alumni at the peak of their careers. The first Management Alumni Excellence Award recipient was honoured in 2000 and the tradition has continued each year, celebrating the outstanding achievements and extraordinary service of our Haskayne alumni.
The Rising Star Award honours those who are taking giant strides in the first decade since graduating from their Haskayne program. The selection committee is seeking out young leaders who are driving innovation in industry and contributing to the community right now, with the potential to join the prestigious ranks of Management Alumni Excellence award winners in the future.
Big Ideas Bold Leaders Awards
This award is all about recognizing those that have taken on the challenge of doing something big. If you know a Haskayne alumni that had taken on a challenge, created something outstanding or made a big impact, this is the award for them.
Three remarkable and inspiring Haskayne alumni who are making an impact.
2020 Management Alumni Excellence Award Recipient
Al Monaco is currently the president and CEO of Enbridge. He is known as a champion for Canada's energy industry. As a native Calgarian, Monaco's roots run deep - building a career starting at Home Oil, then to IPL Energy and over 23 years at Enbridge ascending to his current role, president and CEO of Enbridge Inc., in 2012.
While at Home Oil, Monaco also worked on his MBA at Haskayne. "Al was a part-time MBA student in the fall of 1995 and he kind of stood out because he was diligent, hardworking and really eager," says Dr. Gordon Sick, PhD, professor emeritus of finance, Haskayne School of Business. "Home Oil was being acquired by Anderson Petroleum and Al took on the role of investor relations. He was in the news all the time and so Al would come into class and we'd query him."
Since those early days, Enbridge has benefitted from Monaco's leadership. In his current role, Monaco is influential on both the national and international stage as a member of organizations such as the American Petroleum Institute Executive and Finance Committees, the U.S. National Petroleum Council and the Business Council of Canada – helping to realize opportunities amidst the transformation being seen in the energy sector.
"If you roll back the tape a few years, we were predominantly a Canadian company focused on one thing – crude oil transportation and we did it really well," says Monaco. "But over the last few years we have really built a diversification strategy that has opened up our infrastructure, assets and growth to other opportunities."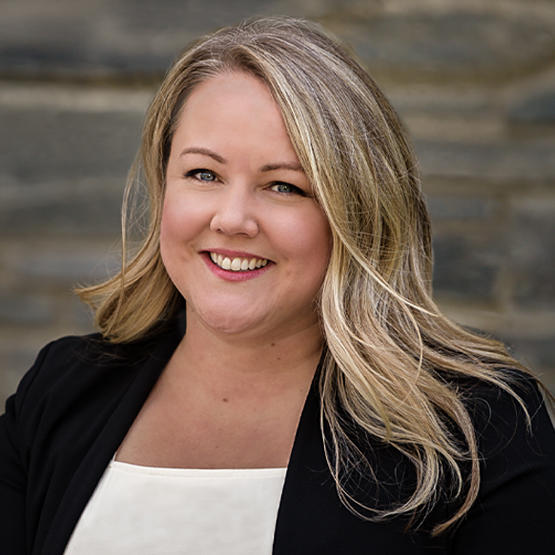 2020 Rising Star Award Recipient
Driven to dig into the untold story, Tara Weber first began in the media industry as an intern in the tenth grade. This passion delivered more than a decade of working in news rooms across the country before she began to contemplate a career change, signing on for the Haskayne MBA program.
 "I came in thinking that maybe my skills were not as recognizable as people who were engineers, or in banking but what I came to realize is that my soft skills were actually pretty rare in some ways," says Weber. She capitalized on her teamwork skills competing in the Innovation Olympics against top-tier international MBA teams winning the silver-level prize.
Not long after starting her Haskayne MBA, Weber was scouted by BNN Bloomberg for her unique combination of business acumen and media experience. Now, as the Western Correspondent for BNN Bloomberg, Weber directs attention to emerging issues and has broken stories that have changed provincial institutions.
"The way Tara is a trailblazer is that she is a young woman reporting on an industry that is still male-dominated," says Andrew Bell, anchor and colleague at BNN Bloomberg. "Tara for me is one of the few women out there reporting, in a very prominent way, on the energy industry."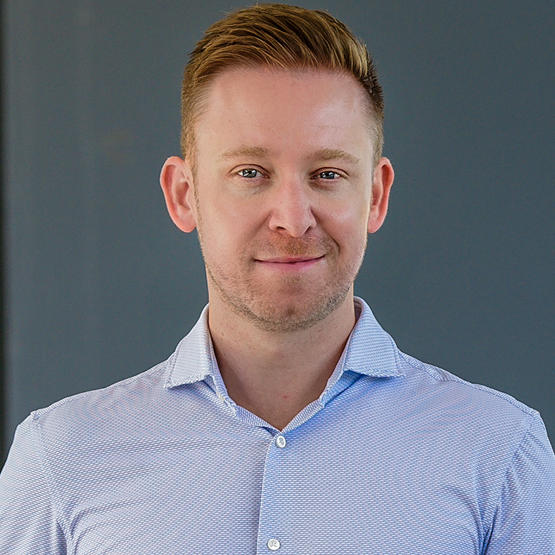 2020 Big Ideas, Bold Leaders Award Recipient
Cole Orobetz is Co-Founder, CEO and CFO at Alpha Foods. Founding the company in 2015, Orobetz was ahead of the plant-based protein wave with a focus on food options that are convenient and most importantly, delicious.
After graduating from Haskayne in accounting, Orobetz started his career at EY and then moved to Avrio Capital, a venture capital fund focused on making growth investments in food and agriculture technology companies. While at Avrio Capital, Orobetz was part of the investment team and also recognized as the youngest person to serve on the Canadian Venture Capital Association's CFO Task Force Executive Committee.
With his venture capital experience and LA-based business partner, Orobetz was well positioned to seize the opportunity to bring an upstart plant-based food to market. The company had to scale up quickly to serve its first customer – the retail giant Walmart – who took on four burritos in late 2017. Progress has continued rapidly in both in the retail and food service channels, now with 28 retail products in more than 10,000 stores in the USA. In late 2019, Alpha Foods expanded into Asia starting in Hong Kong and partnered with KFC for a launch of the Alpha Chick'n Nugget.
"Cole has built the company and brand from the ground up in collaboration with myself and many of his former network and colleagues," said Richard Rawnsley, BComm'07 in his nomination package for Orobetz. "In retrospect, one gets the feeling Cole always expected to build his own Moonshot and spent his entire career building the right relationships and team to get there."